A Show & Tell With Upstate New York's 'Radio Guy'
His collection of scary-looking headgear from the past is sure to get into your head.
A short train ride north of New York City is a 9,000-square-foot warehouse crammed with centuries worth of objects, all of which share one essential feature: Steve Erenberg needs to explain to you what they were used for.
Radio Guy Antiques, Erenberg's shop, has items ranging from functional necessities to cosmetic novelties—some of which are weird, evocative, and maybe even a little frightening. The objects are "very difficult to track down," Erenberg says. "You can't hunt for them. They find you." As if they weren't spooky enough.
Recently, for the premier episode of Show & Tell, Atlas Obscura's new series exploring unusual collections, co-founder Dylan Thuras sat down with Erenberg to remotely explore, understand, and revel in unusual, intriguing objects in the Radio Guy's collection. Here's some of what we saw.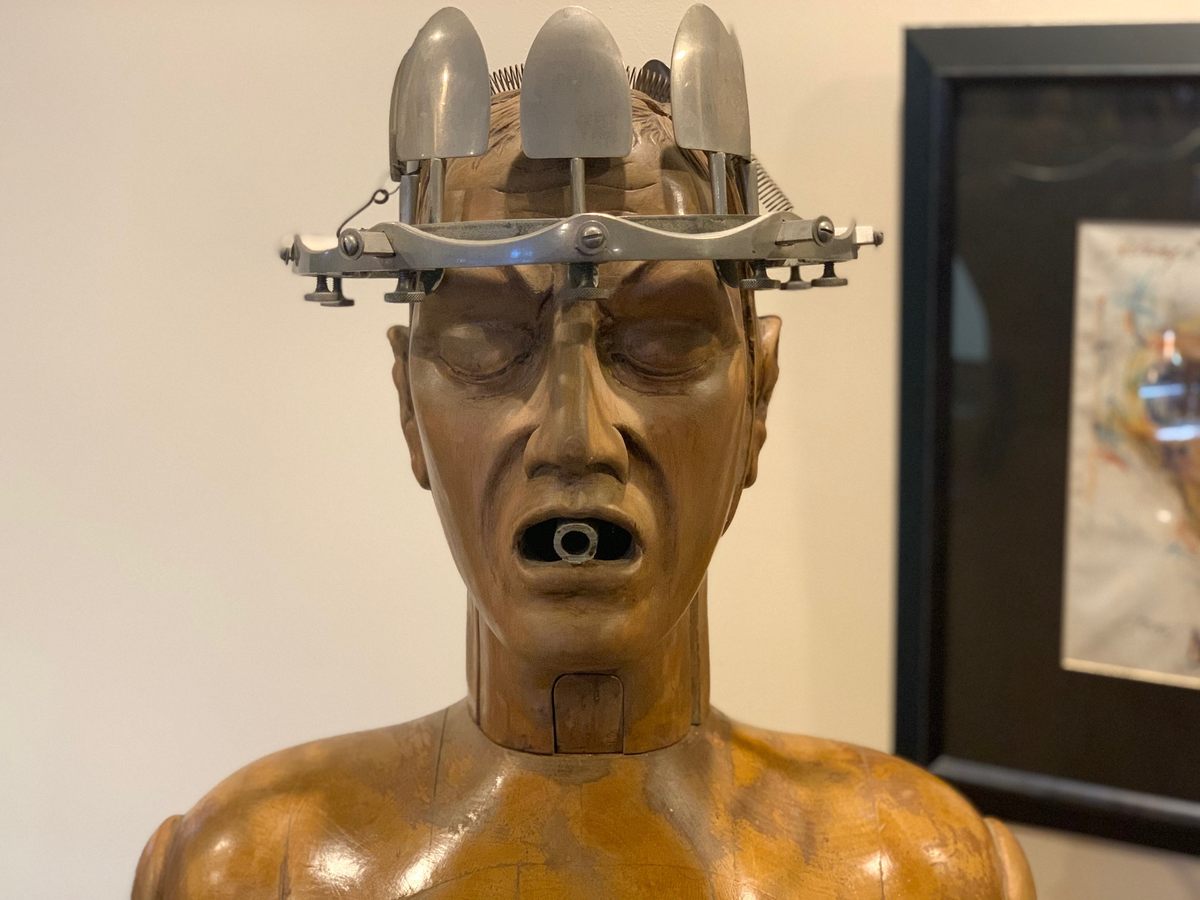 Conformateur
Contrary to what some modern baseball caps may say, one size doesn't always fit all. This was especially true in the late 19th century, when if you were to invest in a hat, you wanted it to fit properly. (Some folks were concerned that if a hat fit too tightly, it would cut off blood flow to the scalp, causing hair loss.)
Resembling the diadem of some unusual gardener, the spring-loaded, trowel-spiked conformateur sits low on the wearer's head. The spades projecting from the metal circle then convey the measurements and shape of a person's head, for the hatter to then create a personalized topper.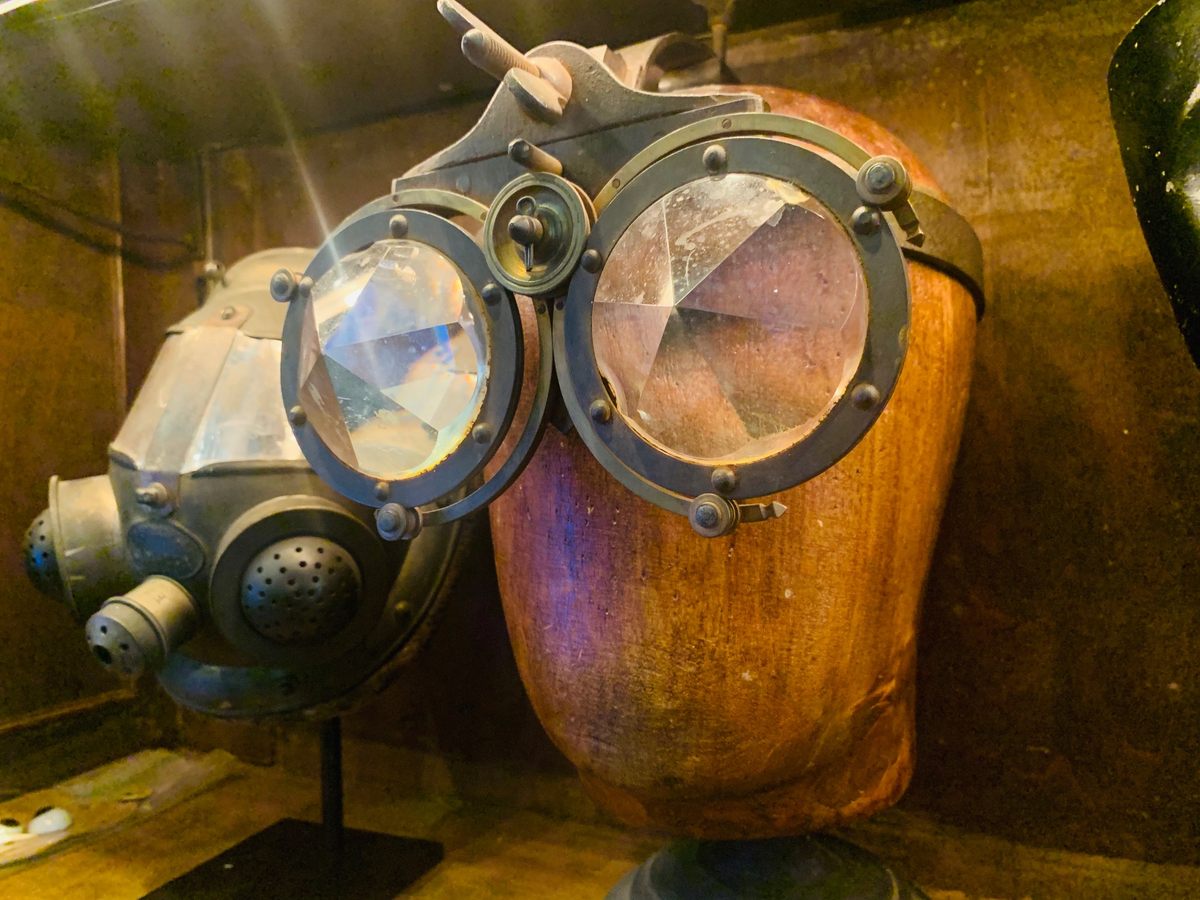 Kaleidoscopic glasses
Steampunk fans, eat your heart out. Erenberg's kaleidoscopic glasses are the real thing. Found in Prague and dating to about the late 18th century, the contraption features cut, inch-thick crystal lenses mounted to rotate. When strapped to the user's skull, the glasses slice and dice the light-filled world into a warped reality of fissured colors.
Though today's iterations are made of cheap plastic, this antique is heavy, custom-crafted, and evidently built to last.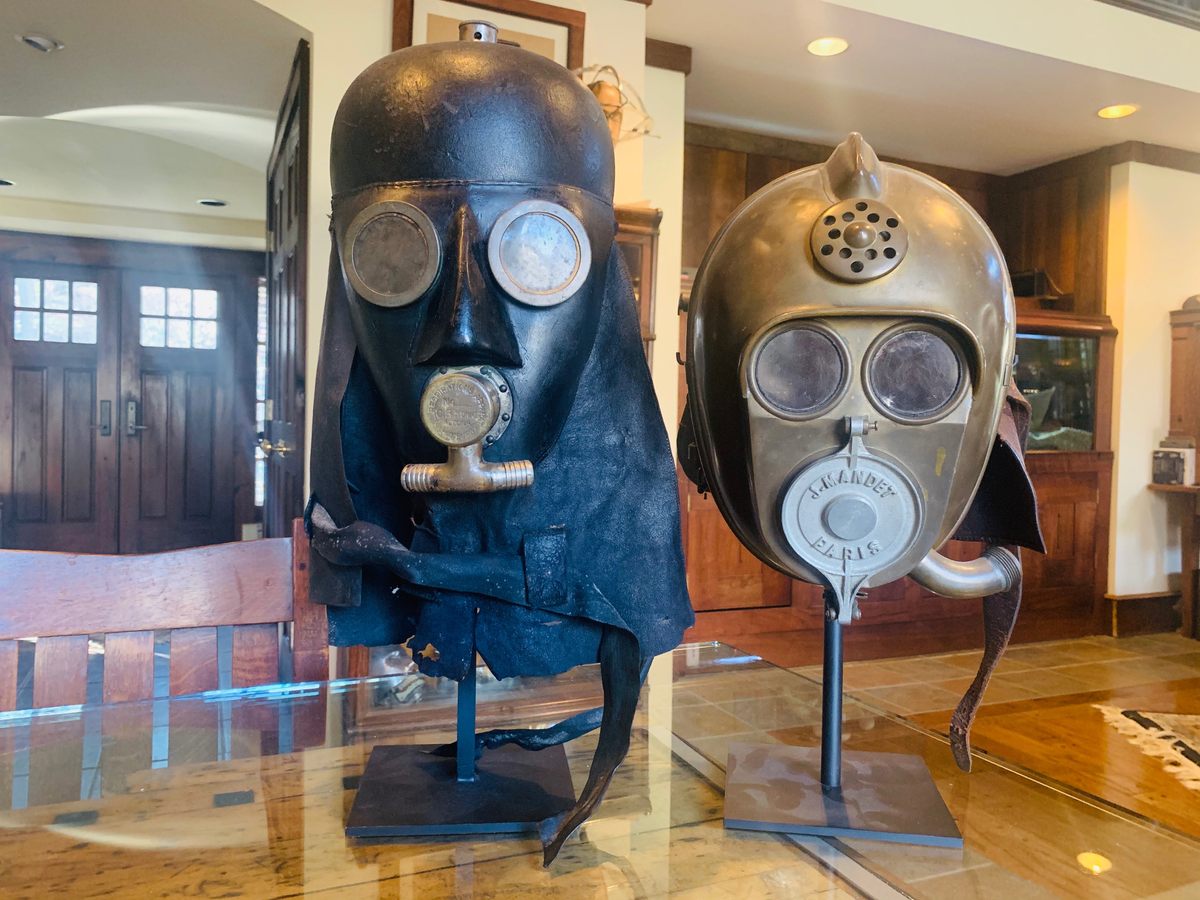 Fire rescue helmets
Erenberg's collection boasts an array of smoke and gas helmets and masks, and the two he showed off to us look like they may have inspired Star Wars characters.
The turn-of-the-19th-century rescue helmets—one French and one German—resemble two noteworthy sci-fi metalheads: C-3PO and Darth Vader. Their actual purpose was far more sober: to allow firefighters to enter smoky rooms while being supplied with fresh air. Being metal, the masks were not likely to have been used for wading into infernos, which would have heated them to incinerating temperatures.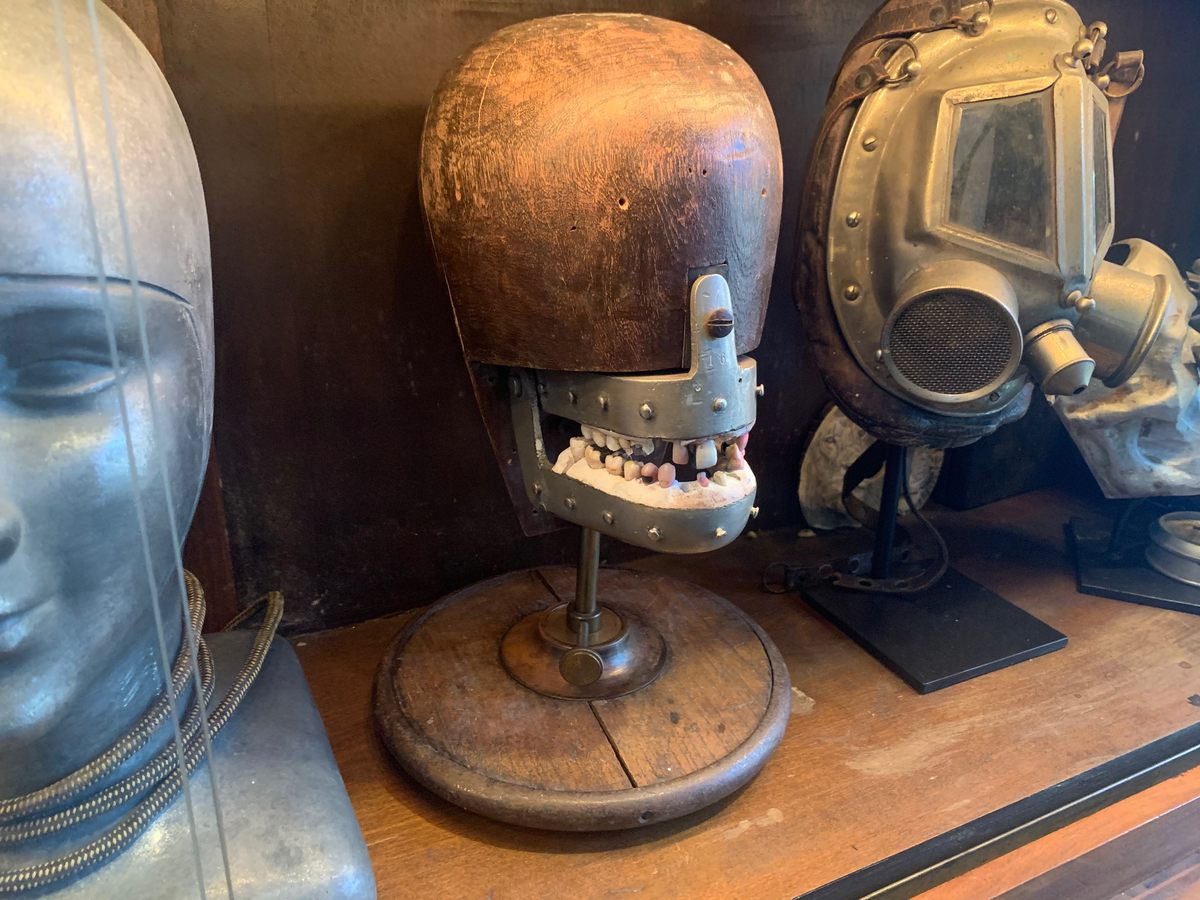 Early dental phantom
Even through the 19th century, dentistry was not its own domain, but rather a side-hustle for physicians and barbers. But medicine improved, and by the time of industrialization, diseases of the teeth were on the downswing—in part thanks to dentistry's development as a distinct profession.
Dating to 1910, Erenberg's dental teaching phantom was exactly what any dental trainee needed before working on the real thing. The bulk of it is a wooden mannequin head, and the focal point is the set of the real teeth held in place by wax gums and affixed to metal jaws. (Think Robocop.) This dental phantom is particularly early, and signifies a major shift in American medicine.
You can join the conversation about this and other stories in the Atlas Obscura Community Forums.