How Sound Affects the Way You Taste Food on Airplanes
Food and drinks taste different in the air, so airlines are creating soundscapes to shape taste.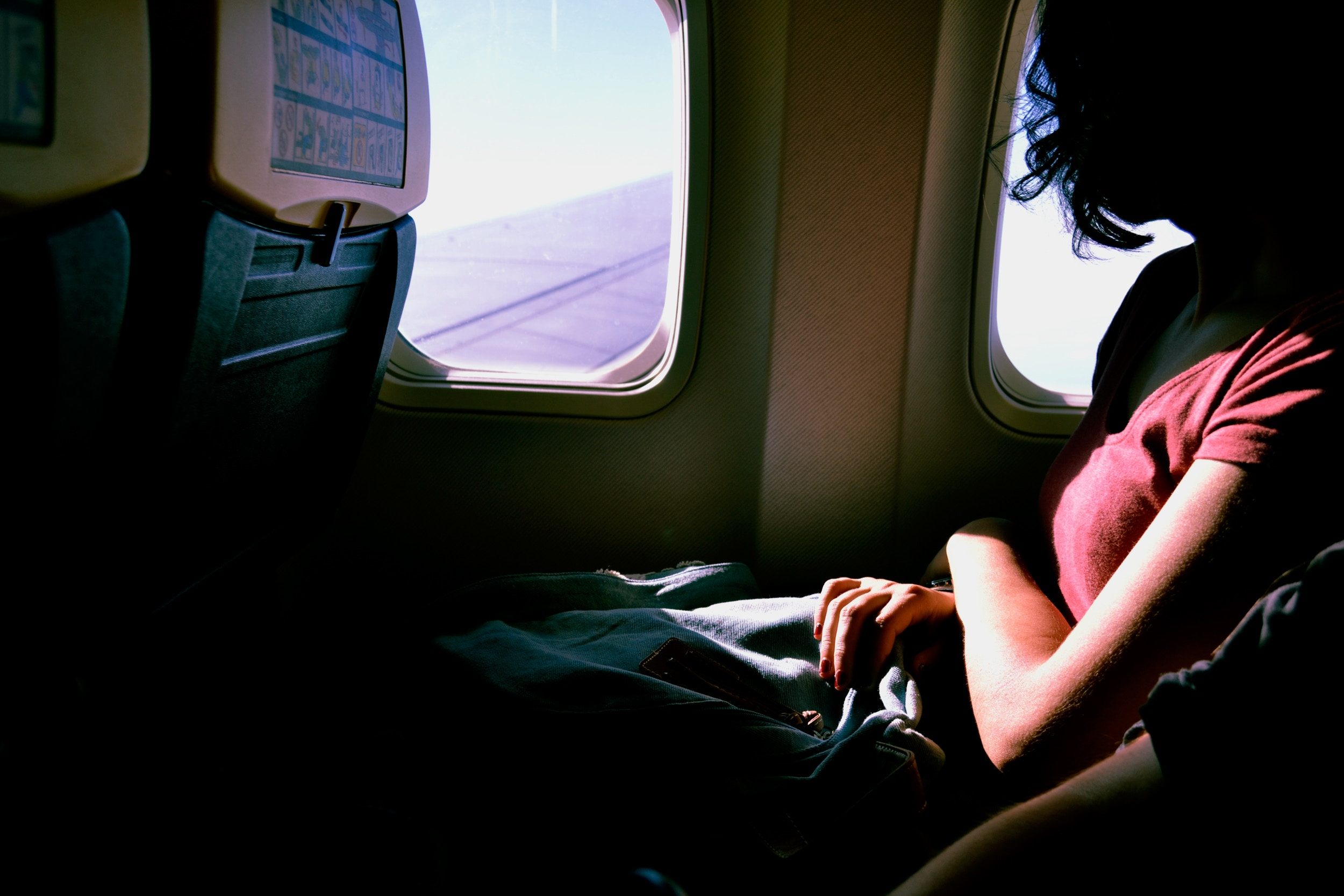 If your in-flight Coca-Cola and Biscoff cookies taste a bit off at 30,000 feet, it's not you. It's the searing sound of jet engines.
A 2014 study conducted by experimental psychologist Charles Spence, a professor at the University of Oxford, found that blistering decibels of noise on airplanes dulls certain tastes, such as sweetness. But oddly, they discovered that umami, the savory taste, didn't just seem to be immune to heightened noise levels. Umami flavor may be enhanced by loud background noises. It's perhaps why tomato juice constitutes 27% of all drink orders on airplanes; people crave the umami-rich beverage on flights despite not drinking it elsewhere.
Researchers note in the study that "should it be proved that the perception of umami is indeed noise-insensitive, then one might also want to recommend an umami-rich menu—that is, foods such as parmesan cheese, tomatoes, and mushrooms—to all those vocal restaurant critics out there." This belief seems to be catching on. As The New York Times reports, British Airways revamped its menu several years ago to include a bigger selection of umami-laden foods, and airlines based in both Scandinavia and Hong Kong have introduced special beers that taste great to our altered, high-flying taste buds.
But airlines are getting increasingly creative with the links between taste, sound, noise, and music. These movements are part of what Spence has dubbed "sonic seasoning," or exploring how sound changes the way we perceive tastes such as sourness and sweetness. In 2014, for instance, British Airways unveiled a feature on their flights entitled "Sound Bites," where people could tune into a specially-curated playlist meant to enhance the flavors in their food, and enjoy, say, Verdi operas while digging into pasta.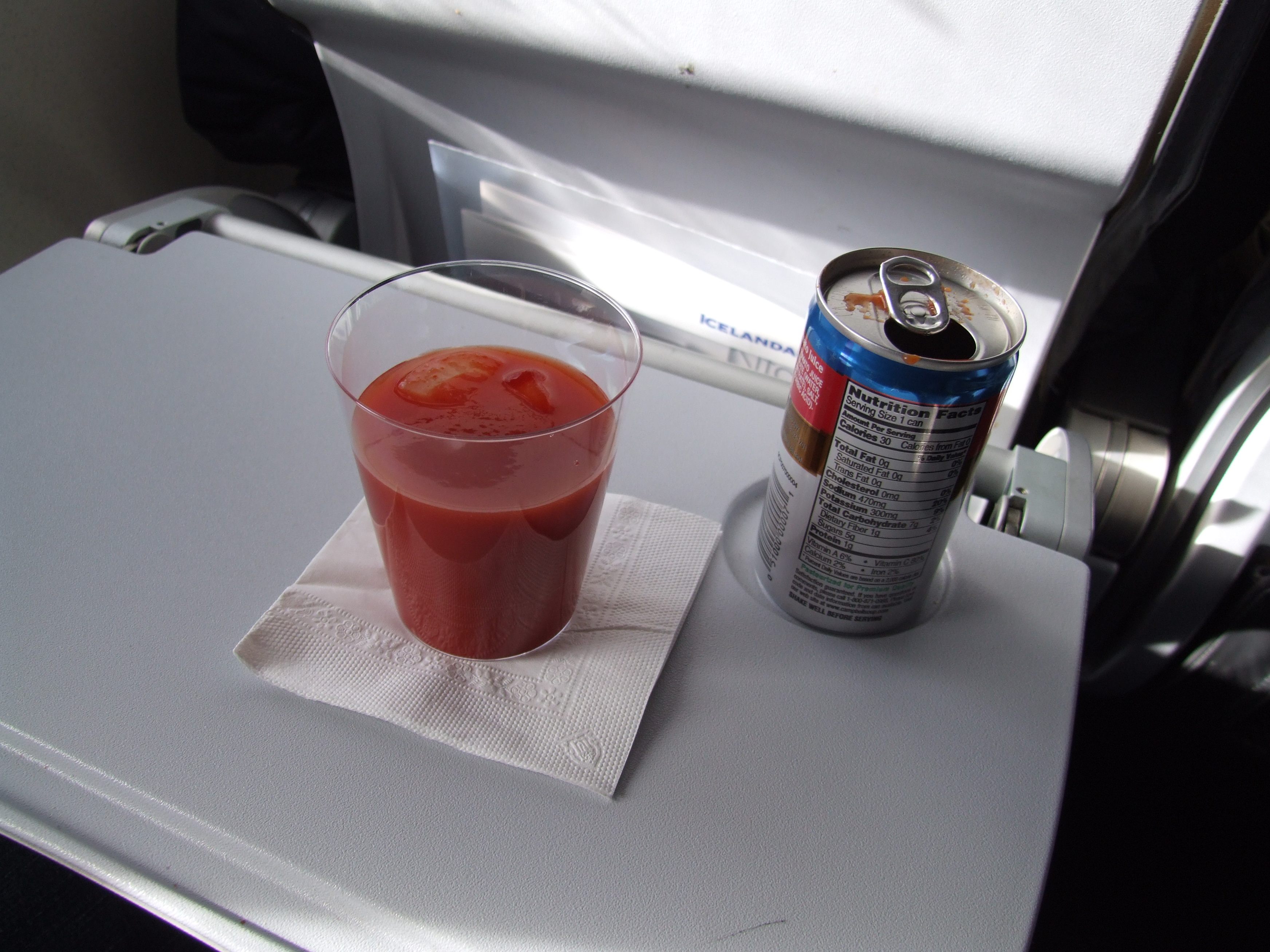 Finnair released a video this fall documenting how chef Steven Liu traveled to the Nordics and gathered field recordings of streams, flowers rustling in the breeze, and crackling tree branches—all sounds that complement food he makes for the airline. Finnair then crafted soundscapes out of these recordings, which is why flyers can enjoy a selection of light bubbling sounds alongside their coriander sesame oil special sweet corn chicken soup.
The move recalls another experiment in which Spence and other researchers found that higher-pitched sounds, such as tinkling, enhanced sweeter flavors. Lower-pitched sounds, meanwhile, brought out bitterness. It's not all external sounds that make a difference, though. The sound that food itself makes—whether it's a crunching or a crackling—has also been linked to how people perceive the way it tastes, and how fresh they believe it is, too. Just consider the appeal of a crunchy Pringles chip.
The idea that sound can influence eating experiences is hardly new, and goes far beyond airplanes. A Danish scientist, Kristian Holt-Hansen, experimented with the relationship between low and high-pitched tones and beer in the 1960s. And the Italian poet Filippo Tommasso Marinetti, the Futurist who became famed for putting together elaborate experimental meals, wrote in his 1930s cooking manifesto that "the use in prescribed doses of poetry and music as surprise ingredients to accentuate the flavors of a given dish with their sensual intensity" was a tenant of an ideal meal. Unfortunately, sonic seasoning has yet to definitely trace the link between music, food, and "sensual intensity."
Gastro Obscura covers the world's most wondrous food and drink.
Sign up for our email, delivered twice a week.