Found: A Viking Toilet, the Oldest Bathroom in Denmark
This new discovery goes against previous ideas of Viking bathroom culture.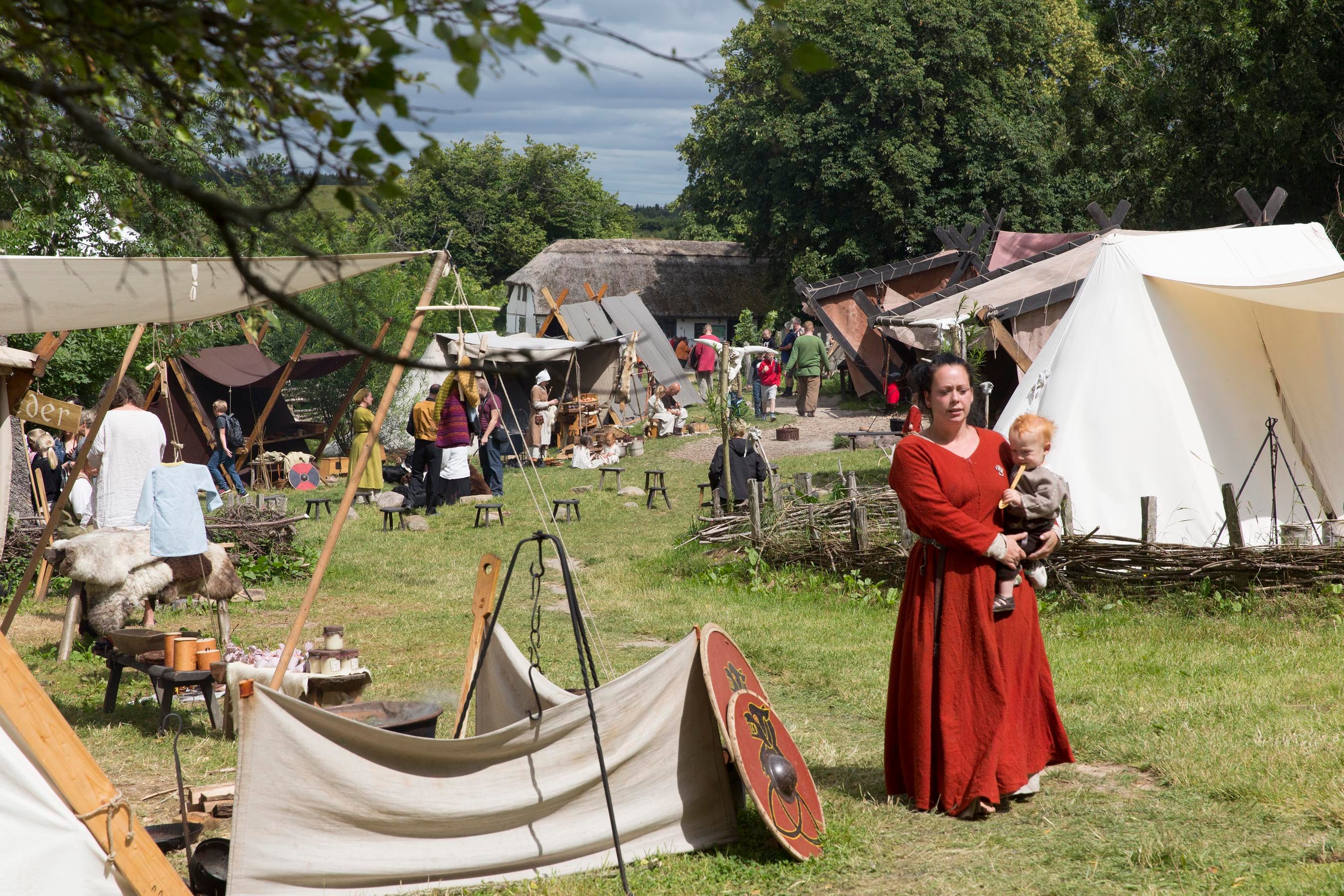 At a routine archaeological dig at a Viking site in Denmark, archaeologists stumbled upon a feature they weren't expecting: a bathroom.
Middens and other waste pits are common features of archaeological digs. But students of Denmark's Viking age tend to think that countryside settlements like this one didn't have dedicated bathrooms for humans. Instead, they believed that people probably used their feces as fertilizer for fields and may have used their barn as a toilet, mixing their own waste with animal waste.
But Anna Beck, a PhD student working with the Museum Southeast Denmark, found a pit with a layer that, after analysis, they determined was human feces. The layer had high concentration of mineralize seeds, pollen, and fly pupae—all signs that this layer had formed from feces. The pollen indicated that it was human waste, since that high of a concentration of pollen would have come from honey, used as human food, not animal food.
Beck also found two postholes, indicating that the toilet was in a stand-alone building. Dating the layer, the archaeologists found it was about 1,000 years old, which would make this the oldest known bathroom in Denmark.
As Ars Technica writes, though, there's controversy around this find. Not everyone believes the evidence adds up definitely to a toilet, and the director of another Danish museum argues that the first countryside toilets didn't appear until the 1800s, according to other sources.