Meet the 'Citrus Archaeologist' Who Rediscovered Dozens of Ancient Plants
Paolo Galeotti unearthed the citruses at Florence's Villa di Castello gardens, which belonged to the Medicis.
It's the summer of 1980. In a private garden, tucked away in the outskirts of Florence, Italy, Paolo Galeotti, a citrus expert, is giving botanic advice to a grower. The tree that he's examining, citrus aurantium, is a bitter orange towering at almost three meters high. It's in bad shape. Galeotti lowers his gaze and suddenly notices a small sprout, a young twig. The shape of the leaves is similar to the others, but it's not exactly the same. It's familiar, though seems alien to that particular tree.
At that moment, Galeotti has a startling realization: This is the last descendant of an ancient citrus that disappeared more than a century and a half ago. Specifically, it's a rare kind known as citrus bizzarria (fittingly, "bizarria" means "oddity"). It's the only citrus tree that produces three kind of fruits (which resemble a citron, a bitter orange, and another that has melds qualities from both of said fruits*) on the same grafted plant. "I was sure that it was a bizzarria, however, I had to wait three years to announce it," he says. "I grafted that twig on a tree I had at home and waited to see which fruits it produced." His instinct was right.
Galeotti's unexpected discovery led citrus bizzarria to make a return to the garden of Villa di Castello, where the Medicis coveted the precious, rare plant during the Renaissance. The Medicis, who held power in Florence and Tuscany from the 15th century into the 18th century, helmed the garden at a time when displaying rare plants was a matter of prestige between Europe's competing noble families. The Medicis left behind a legacy of extraordinary cultural and artistic patrimony: Today, the garden hosts the largest collection of potted citruses in the world. There, almost 600 species and varieties of plants, ancient and otherwise, flourish. They were brought to Florence by monks, explorers and, sometimes, by members of the Medici family.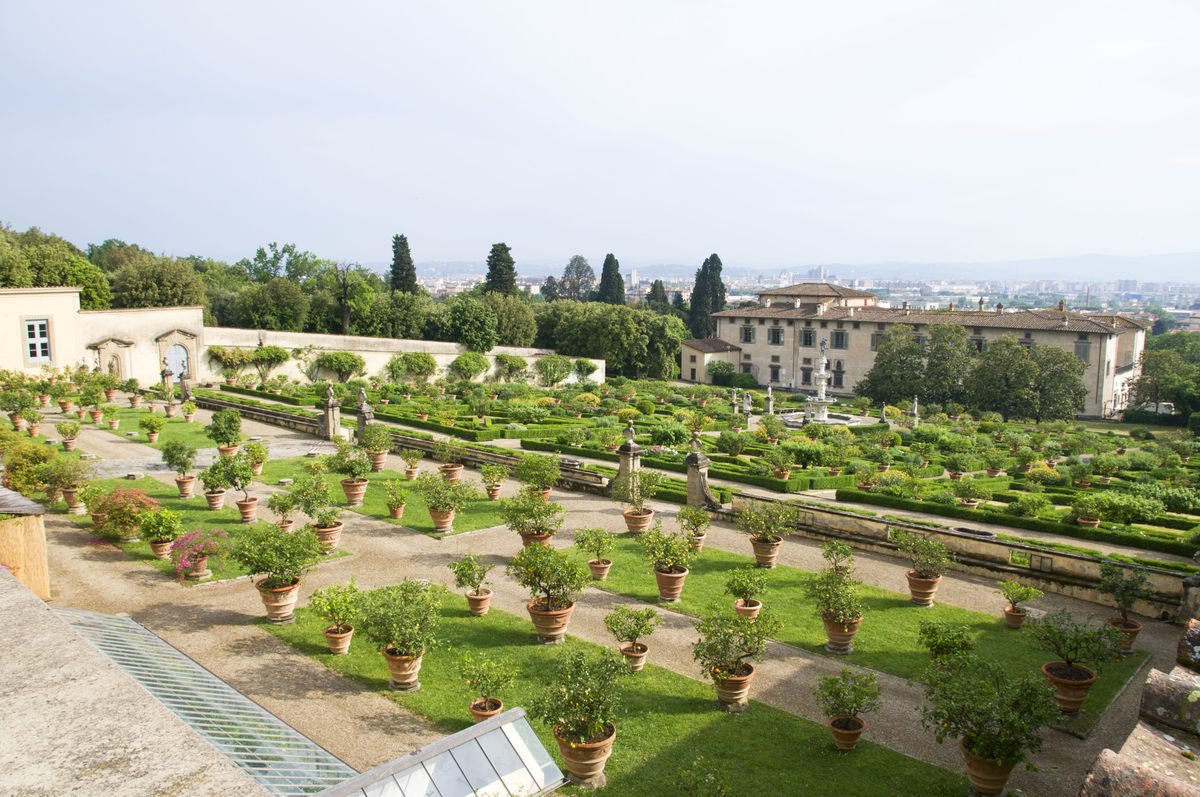 But only 40 years ago, that astonishing collection ran the risk of disappearing into obscurity. Galeotti, who is director of the Parks and Gardens Office of the Tuscany Museum Centre, re-introduced dozens of citruses to the garden such as citrus medica digitata (a fruit whose extremities resemble human fingers) and citrus lumia (known as "Adam's Apple," as some academics hold that the forbidden fruit in the Garden of Eden was a citrus, and not an apple). Through his work, he helped classify and give names to 100 species and varieties. Gardeners had referred to many of these trees simply as "lemons" for decades.
"When I was assigned to this garden in 1978, no one had the slightest idea of what those pots contained," Galeotti says as he strolls through the gravel paths of the park. He explains that when the final gardeners of the Savoia family—the last Italian royal family that reigned until the end of the Second World War—left this garden, it was the end of an era. "[These successors] didn't have the same passion nor the same curiosity for the treasure they were surrounded by."
Galeotti's curiosity was piqued, though. He asked academics and botanists which species the garden of Villa di Castello hosted, to little avail. So he turned to history. "No one was able to give me a thorough answer, so I locked myself in the Italian National Archive and National Library of Florence," he says. "An entire world opened up to me." In those weeks Galeotti studied many authors, such as Giovanni Battista Ferrari, a Jesuit monk who lived in the 16th and 17th century, and the engraver Johann Christoph Volkamer, who published his works at the beginning of the 18th century.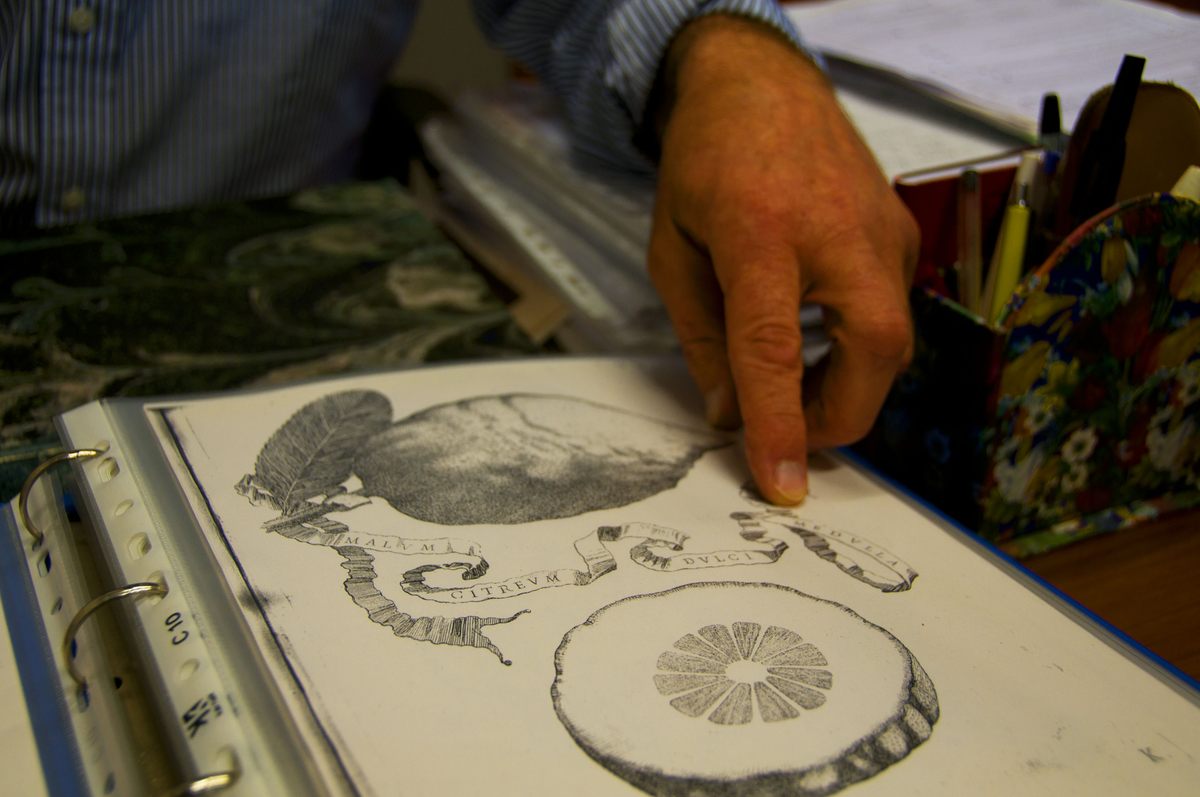 The rigor and the accuracy of those ancient reproductions allowed Galeotti to compare the citruses illustrated with the unidentified plants he was taking care of. Bartolomeo Bimbi, one of the most famous painters of Renaissance still life, particularly helped Galeotti in his research: In four canvases, Bimbi depicted 116 citruses present in the Medicean gardens at that time. Thanks to his work, Galeotti found that 80 of those still remained in the garden of Villa di Castello, although no one was aware of that.
To confirm that the plants in his care truly matched their centuries-ago counterparts, Galeotti turned to modern science. He went to the CNR (Italian National Council of Research) and obtained the DNA of the ancient Medicean citruses. Through that, he not only confirmed his suspicions, but also discovered that dozens of natural hybrids exist between lemon and citron. "That may seem obvious today, but it wasn't so at that time," he says. In order to preserve the heritage for future generations, he then donated the genetic archive to a Sicilian institute of research.
At that point, Galeotti only had to take one more step: Classifying the dozens of species and varieties he rediscovered. "I'm not a taxonomer," Galeotti says, "I only allowed myself to decide the nomenclature of plants and species in order, as in the ancient texts, the same citrus can be named in many different ways. And still today many people confuse a species for another."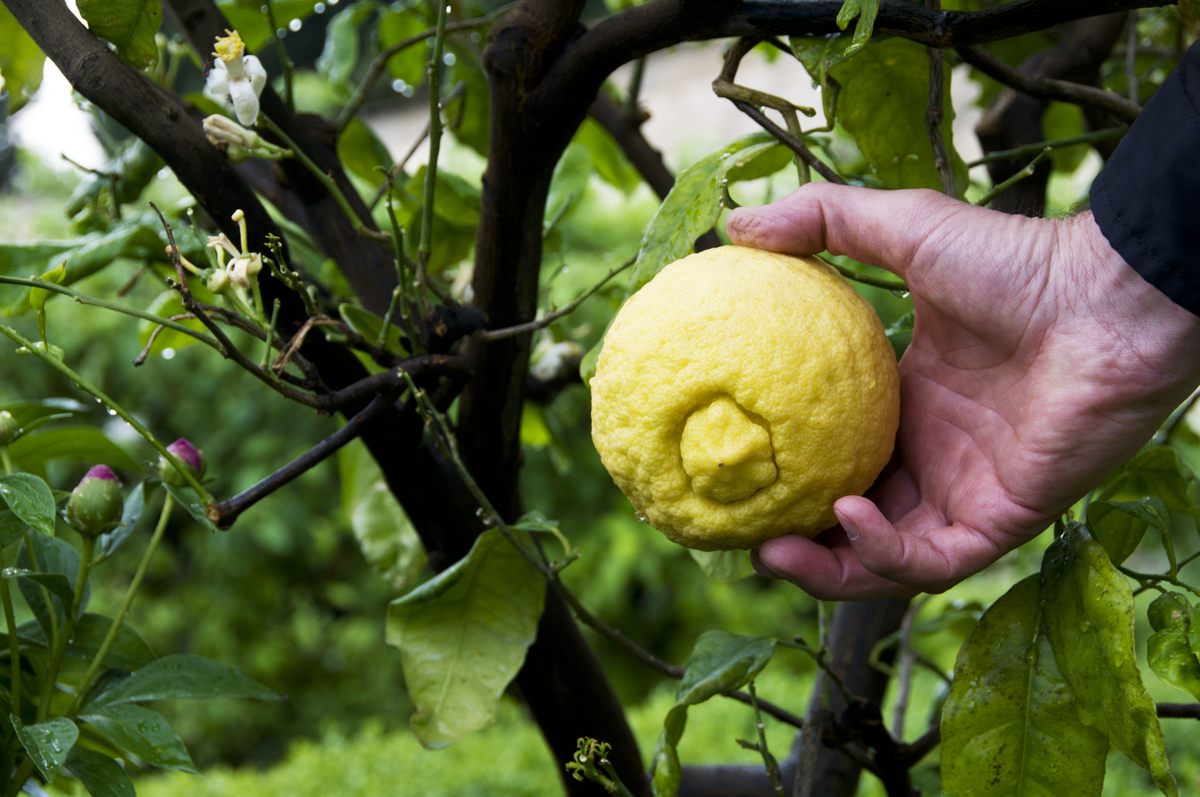 The Medici family cared so much about Villa di Castello that they kept the Primavera, one of the most famous paintings in history, on this property, where it remained until the beginning of the 20th century. Lorenzo di Pierfrancesco dé Medici commissioned the artwork from Sandro Botticelli, and it's thought that the villa's garden inspired the artist. He drew many oranges around Venus and Cupid, as well as flowers on the ground where the scene develops.
When the Medici went into disarray, the Hapsburgs-Lorraine took command of Grand Duchy of Tuscany and all Medicean properties. While they heavily restyled the garden of Villa di Castello, they also recognized the value of the botanic collection they had inherited. So the family built two large buildings (1200 square meters altogether) just to give a winter shelter to the citruses (limonaie in Italian), which are still used today. Until then, the citruses had been stored in a great space near the stables. The animals' warmth helped the plants withstand winter, as citruses are very vulnerable to lowered temperatures.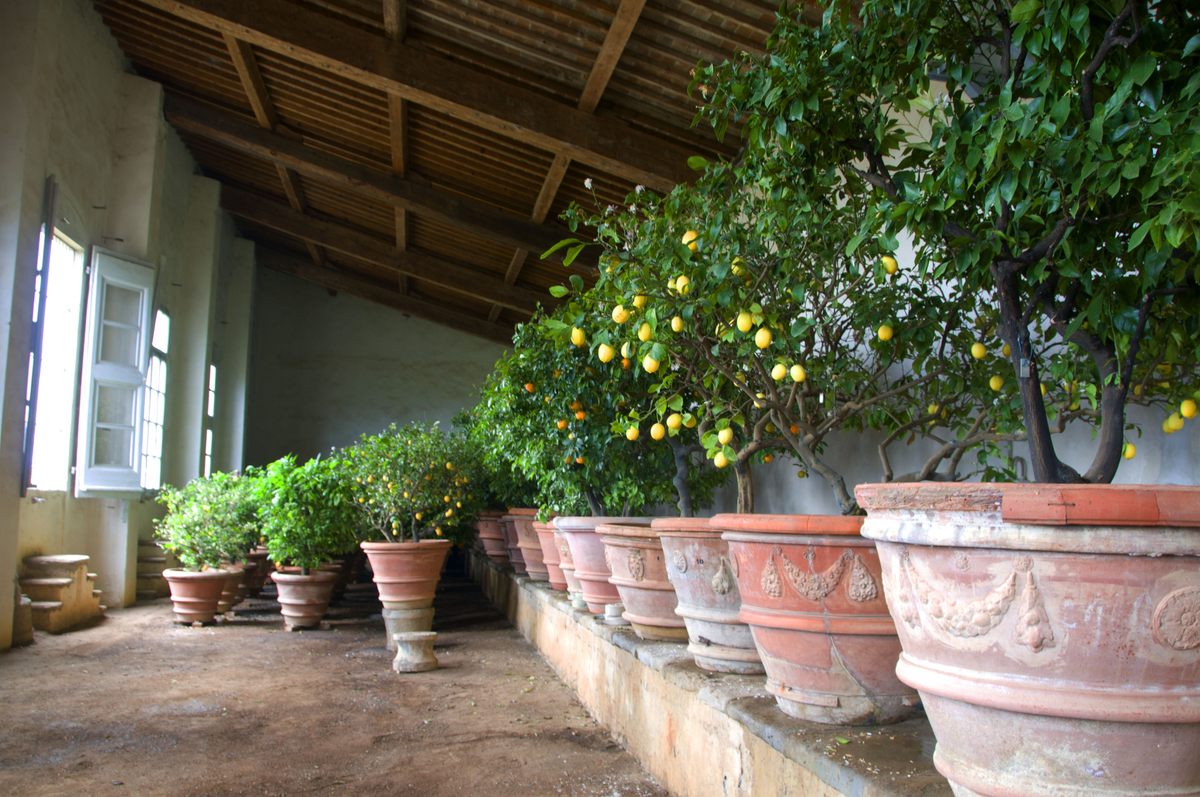 During the First World War, the two limonaie buildings were used as a field hospital. "It was in those years that the Medican citruses suffered the worst damages," Galeotti explains, "Because the plants were left outside for three winters. All the aerial parts died and the branches [were] used as firewood to warm the wounded soldiers."
Some plants died and were lost forever. Others were pruned and, slowly, began to vegetate again. Those cuts are still clearly visible today. "It's like these plants were war survivors: Some have crutches, but they fought and survived," Galeotti says. "Plants' power is unbelievable."
But these plants, particularly citrus bizzarria, still hold many mysteries. It's possible that bizzarria may have died during the First World War. Or maybe it simply transformed. "As it gets old, this plant comes back to its ancestral features and returns to be a bitter orange," Galeotti says. "There's still not a definitive answer, but I think that bizzarria is the result of a natural hybrid originated by a different bud in the point where wild and domesticated parts connect."
He has some time to keep digging, but not a lot of it: In three years, the guardian of this priceless collection will retire. And he still does not have a successor, so the plants' fate is uncertain. "I'm training some people, but it's not easy," he says. "The economic resources to run this park, as many others in Tuscany, are fewer and fewer. These plants are like old artworks, but they are not safe in a museum as a painting is. They need care and water. Otherwise, we risk losing them forever."
*Correction 6/1: A previous version of this article stated that bizzaria produces fruits with the qualities of cedar, orange, lemon, and sometimes all three. This article has been amended to reflect that the bizzaria produces citrons, bitter oranges, and another that exhibits traits from both of said fruits.
Gastro Obscura covers the world's most wondrous food and drink.
Sign up for our email, delivered twice a week.