14 Women Activists Whose Names You Should Know
These feminist editors, swimming suffragists, and renegade cooks reshaped the world.
It's no secret that history often overlooks the women who have shaped our present. But make no mistake, women were there—battering down the doors and fighting for change. As part of our effort to write a new history of women, Atlas Obscura went hunting through our own archives to bring you the stories of female activists whose names you should know, from 1910s Japan to 2011 on a lush hillside of Cherán, Mexico.
When an illegal logging operation moved into their home, these Indigenous women fought back.
It started with four friends, all women of the Purépecha community. Together they decided to fight the illegal logging cartels that had been systematically destroying the forests and ecosystem of their highland home. In 2011, these women and others took the loggers hostage, seized their trucks, and began a war with the cartel that lasted more than a year.
This banned 1910s magazine showed women how to leave their husbands.
Seitō didn't intend on being a feminist magazine. The female founders only intended to write what they thought, what they wanted. But doing so in 1910s Japan, when arranged marriages were commonplace and women had yet to receive the vote, was revolutionary. The women of Seitō wrote openly about abortion and Tokyo's red-light districts. And after the magazine was banned, the editors at ​​Seitō just doubled down on their feminist agenda.
Dr. Martin Luther King Jr. was a regular at Georgia Gilmore's kitchen.
Two months before Rosa Parks' arrest in December 1955, Georgia Gilmore had already started her own bus boycott. After paying her fare, she had been kicked off a Montgomery, Alabama, bus for using the front entrance. Gilmore decided to stop using the bus then and there. When King announced the Montgomery bus boycott, Gilmore started selling her sweet potato pies and stewed greens to raise money for the cause and recruiting other cooks to join her. When her activism put her out of a job, she opened a restaurant out of her home that quickly became an informal clubhouse for the civil rights movement.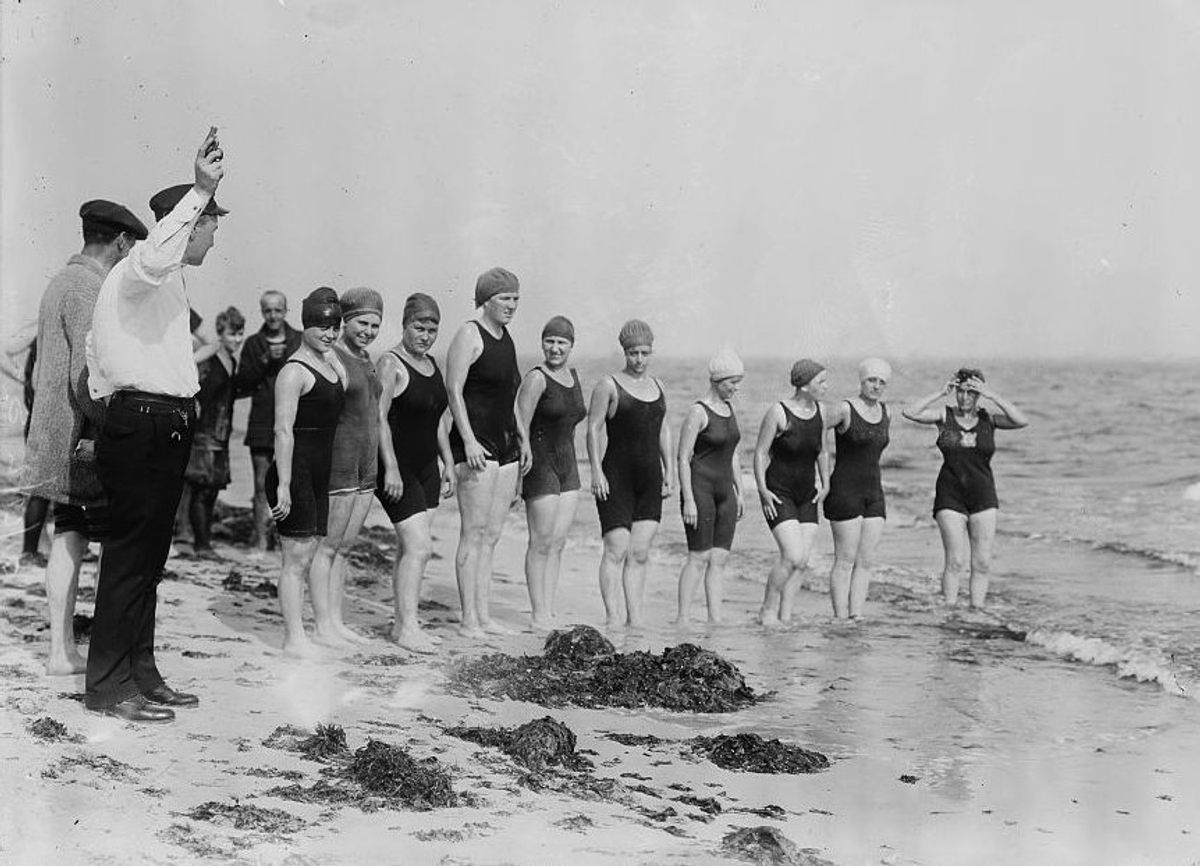 These women fought for every woman's right to swim.
In the early 1900s, women in America and England were banned from entering the water if they weren't completely covered in a heavy "bathing costume." Then in the 1910s comes the female swimming pioneers known as the "swimming suffragists." Instead of wearing stockings, skirts, and shoes in the water, these women wore a new one-piece style of swimsuit. It was a revolution for women's bodies to go along with the political revolution underway.
She baked thousands of pot brownies for AIDS patients.
Rathbun was wearing a flower apron in January 1981 when she opened the door to Detective Sergeant Robert Bullard, who was undercover, posing as a customer. When she was arrested, her only response was, "Oh, shit." "Brownie Mary," as she was known, lobbied hard for the legalization of medical marijuana, especially as AIDS wreaked havoc on the United States. Despite her numerous arrests, Rathbun was eventually commemorated with a San Francisco municipal holiday, "Brownie Mary Day," on August 25, 1992.