Secrets of Tarot Reading: History & Practice With T. Susan Chang
4 sessions
$80 per person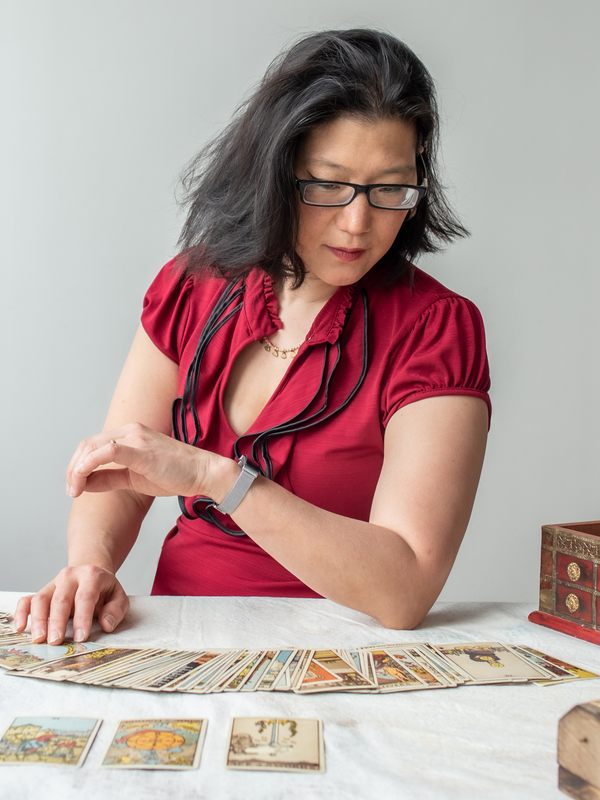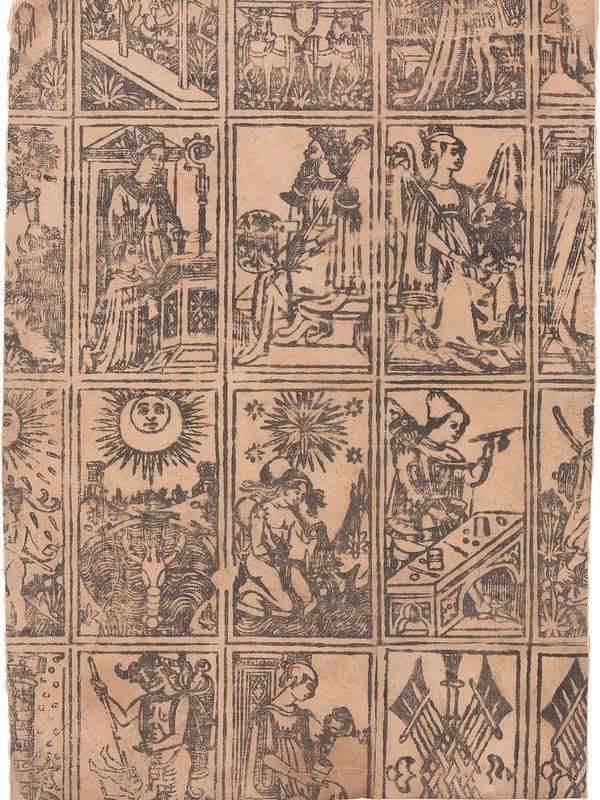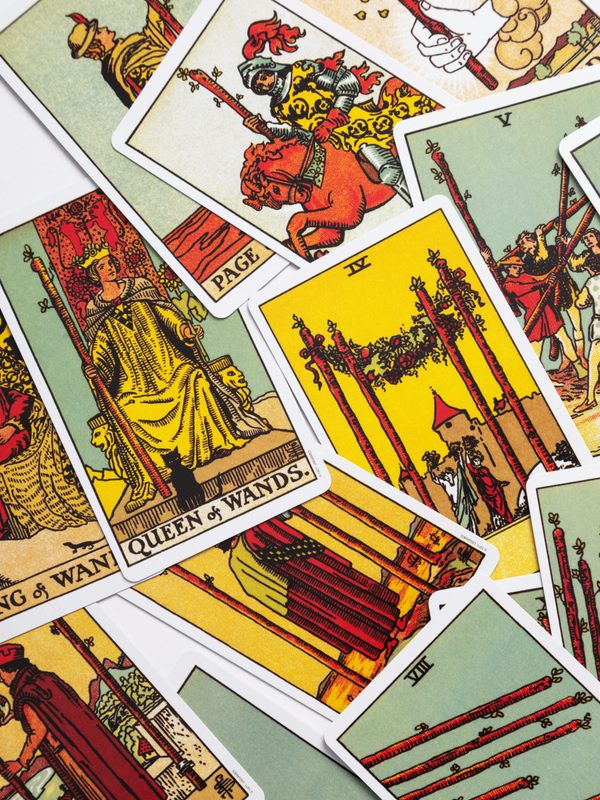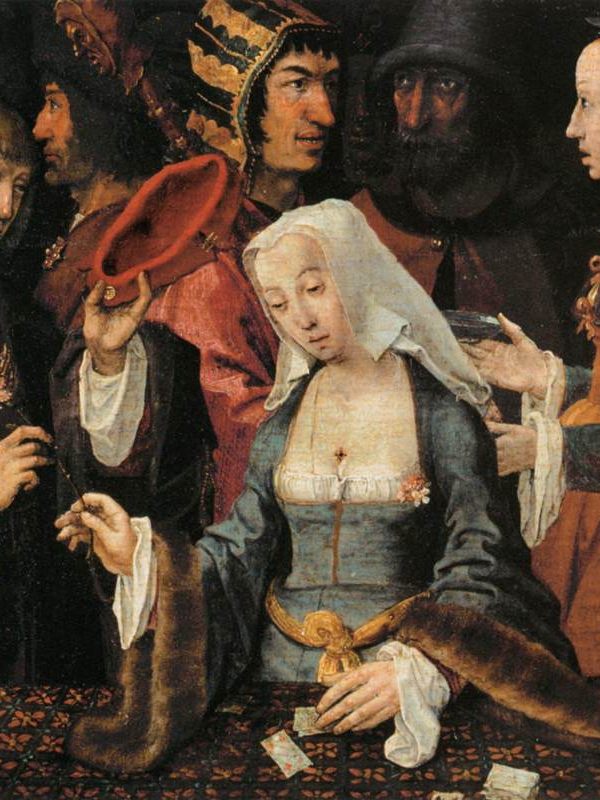 What We'll Do
This course has already started! However, you can still join if you'd like to (and we hope you will!). Students enrolling after the course start date and time will have access to a recording of the first session (which will be emailed to participants within 72 hours) as well as the option to attend remaining sessions live. Please select the "Join Late" ticket type to enroll after the course has begun.
In this four-part lecture series, learn the history and art of tarot—exploring the origins of the cards and approaches to decoding them.
Course Description
Few things are more alluring than a deck of tarot cards. Scatter their painted faces across a table, and they promise to unveil the mythic adventure of your own life. Where do they come from? What do they mean? And do they really hold the answers to your fate? In this course led by tarot author and teacher T. Susan Chang, we'll explore the origins of tarot buried six centuries in the past. We'll wrestle with a model of reality that makes room for both fate and free will. We'll take a tour through the 22 major arcana (the "greater secrets") and the 56 minor arcana (the "lesser secrets") and learn how to decode their symbolic language. By the end of our time together, you'll walk away with 78 new companions on the journey of your life, and 78 keys to unlock your own fortune and that of others.
This course is for anyone who's been curious about tarot and the mysteries of divination; no prior experience with tarot is necessary.
Syllabus at a Glance
This course includes four total sessions, each lasting two hours on four consecutive Wednesdays beginning October 4.
Session 1 (Wednesday, 10/4, 7–9:00 PM ET)| Origins of the Tarot: Cartomancy then and now
An overview of tarot history from the 15th century to today, and its evolving role as a status object, popular game, and divinatory tool.
Session 2 (Wednesday, 10/11, 7–9:00 PM ET)| The Lesser Secrets of the Tarot: Numbers, stories, and roles we play
We'll cover the 56 minor arcana of the tarot—4 suits, 10 numbers, 16 court cards—and explore how they reflect everyday events and people and how to recognize them in our lives.
Session 3 (Wednesday, 10/18, 7–9:00 PM ET)| The Greater Secrets of the Tarot: Symbols, archetypes, and reality
We'll move through the 22 major arcana of the tarot, exploring how to decode their symbols, the internal world they reflect as building blocks of personhood, and what they say about archetypal reality.
Session 4 (Wednesday, 10/25, 7–9:00 PM ET)| How to Tell a Fortune: Reading for yourself and others
We'll cover approaches to learning the cards without memorizing, as well as how to combine meanings in a spread, how to ask good questions, and how to empower yourself through tarot.
Pricing Options
This course is available at three ticket prices. This tiered pricing model is designed to increase access for a wider range of students as well as to support our instructors. In addition to tiered tickets, we offer a limited number of no-pay spots for students who would not otherwise be able to take this course. No-pay spots are selected via a randomized drawing two weeks before each section begins. For more information and to apply for a no-pay spot, please click here. To learn more about our pricing model and randomized selection process for no-pay spots, please visit our FAQ page.
Between Sessions
Outside of class, students will have the chance to pull daily cards and journal any related observations. Additional reading material will be available, as well as some simple one- or two-card spreads to try.
Materials
Students are encouraged to have or purchase a tarot deck in the Rider Waite tradition ($12-$30).
Community Guidelines for Students
Please take a moment to review our community guidelines for students, which aim to share our classroom ethos and help set the stage for the best possible learning experience.
Atlas Obscura Online Courses
Atlas Obscura Courses offer opportunities for participants to emerge with new skills, knowledge, connections, and perspectives through multi-session classes designed and taught by expert instructors. To learn more about our current course offerings, please visit www.atlasobscura.com/online-courses. For answers to commonly asked questions, check out our FAQ page here.
Founded in 2009, Atlas Obscura created the definitive community-driven guide to incredible places across the planet and is now an award-winning company that shares the world's hidden wonders in person and online.
Where We'll Be
Once registered, you'll receive a confirmation email from Eventbrite that will provide access to each class meeting. Please save the confirmation email as you'll use it to access all sessions of your course via Zoom.
About Your Instructor
T. Susan Chang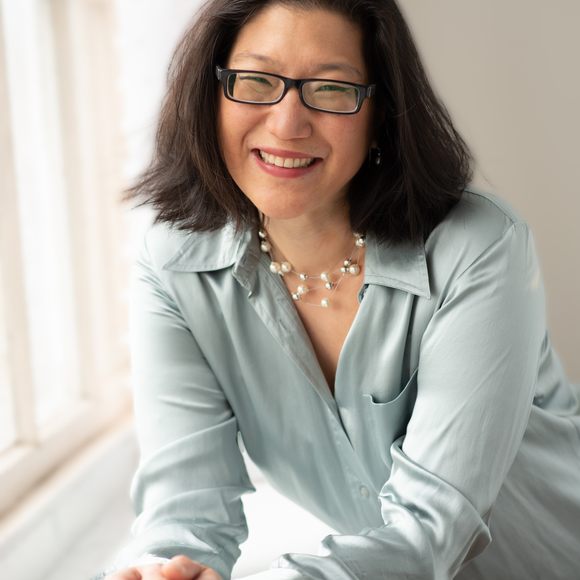 T. Susan Chang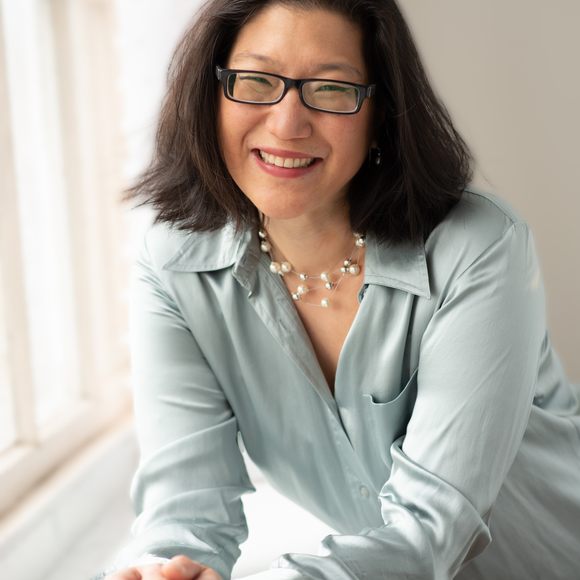 T. Susan Chang has been reading tarot for 25 years. She is the author of Tarot Correspondences: Ancient Secrets for Everyday Readers (Llewellyn 2018), 36 Secrets: A Decanic Journey through the Minor Arcana of the Tarot (Anima Mundi 2021), The Living Tarot: A Tarot Course for Everyday Readers (Llewellyn, forthcoming), and the co-author of Tarot Deciphered: Decoding Esoteric Symbolism in Modern Tarot (Llewellyn 2021).  She created and hosted, with Mel Meleen, the Fortune's Wheelhouse esoteric tarot podcast, which explores imagery and symbolism in each card of Golden Dawn-based decks like the Rider Waite Smith and Thoth tarots.
She has been certified as a professional tarot reader by the American Tarot Association, offers online tarot readings and tarot mentorship sessions, and currently teaches the Living Tarot, an online tarot course for all levels of reader experience, to over 250 students. She has offered presentations and workshops at the Northwest Tarot Symposium, the Philadelphia Jung Society, the Jung Society of Washington, and Tarot Singapore as well as at numerous bookstores and local tarot meetups. She is also the creator of the Arcana Case® for tarot decks, which can be found at www.etsy.com/shop/tarotista, along with her line of astrological perfumes and tarot talismans, and she is a frequent podcast guest in the occult community.
What Else You Should Know
This lecture series is designed so students can participate live or watch a recording of each session, after it airs, at a time that is convenient for them. Sessions will take place live over Zoom, with dedicated Q&A segments for students to ask questions via video or chat. Within 72 hours after each session meets, students will receive access to a recording of the live session, which they can watch for up to two weeks after the course concludes.
Instructors may use Google Classroom to communicate with students outside of class. While students aren't required to use Google Classroom, instructors may use this platform to post resources, discussion questions, or assignments. This platform also offers a space for students to connect with one another about course material between sessions.
We provide closed captioning for all of our courses and can share transcripts upon request. Please reach out to us at experiences@atlasobscura.com if you have any questions, requests, or accessibility needs.