Garden of the Gods
Strange red rock formations that have been attributed to a higher power for hundreds of years.
View all photos
Early morning snow flurries begin to transform one of Colorado Springs' most spectacular locations.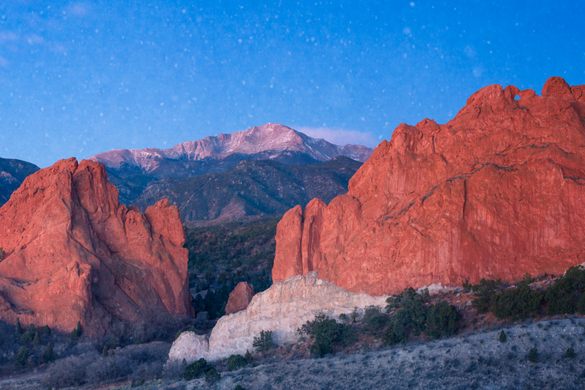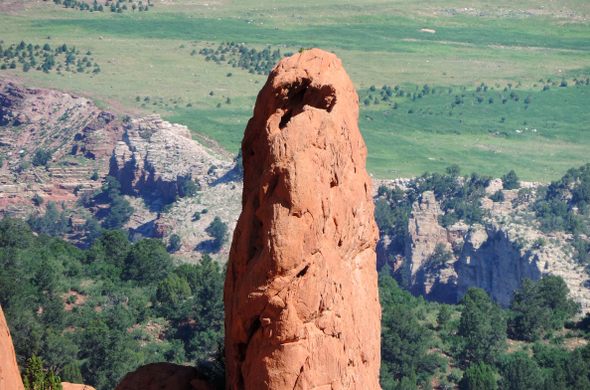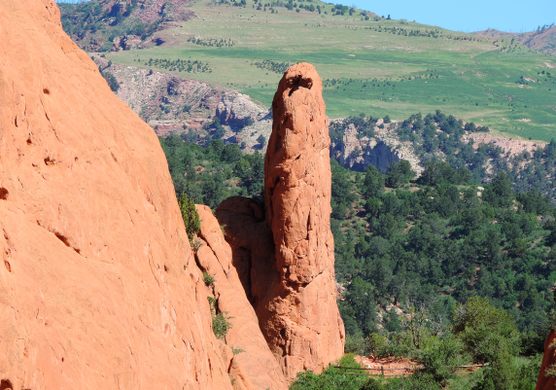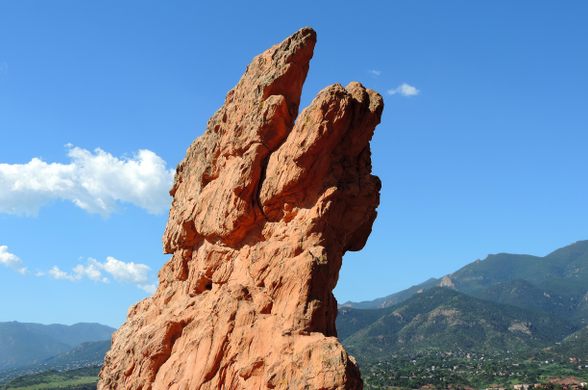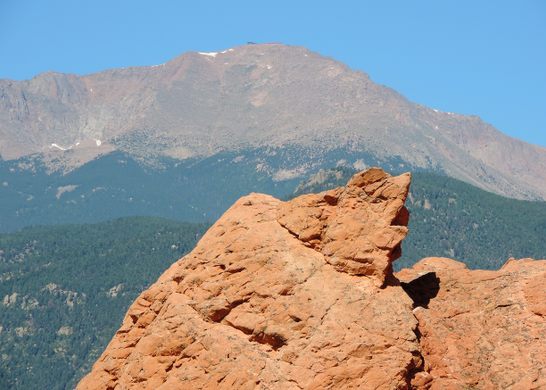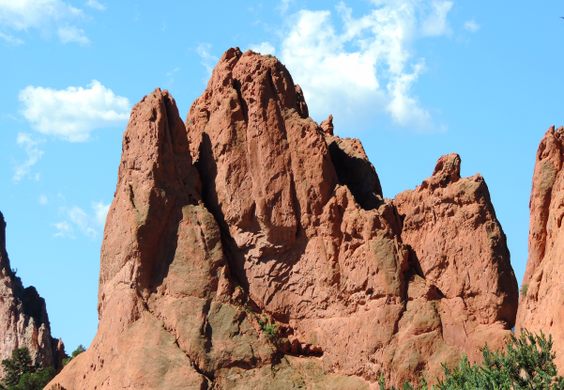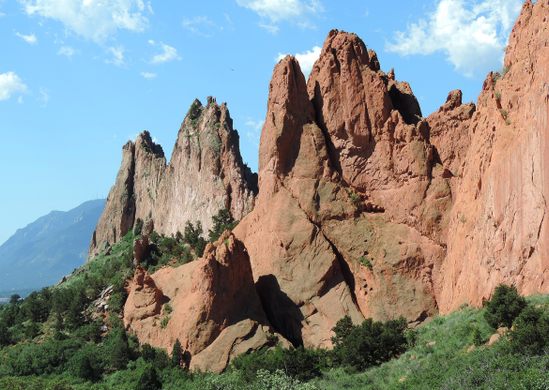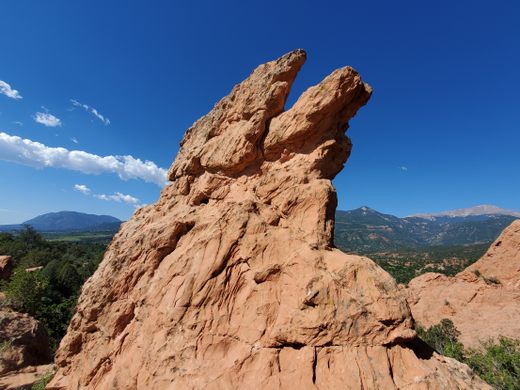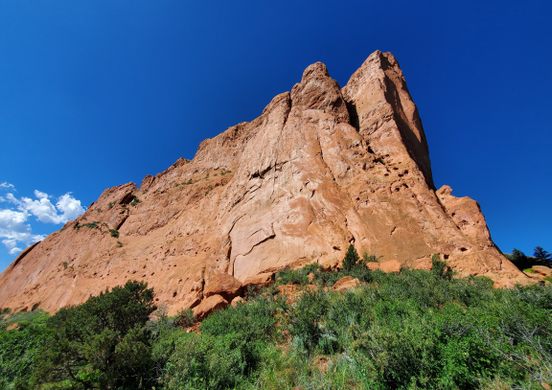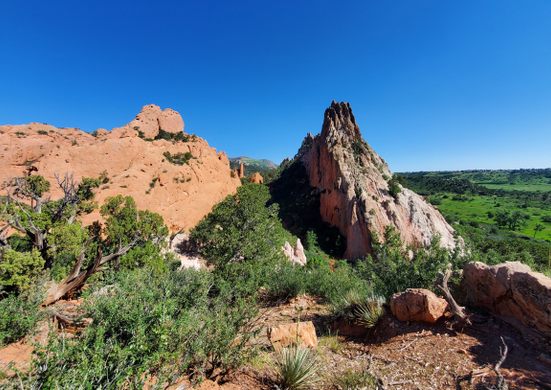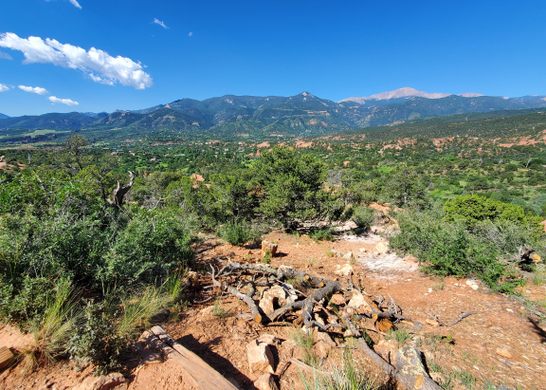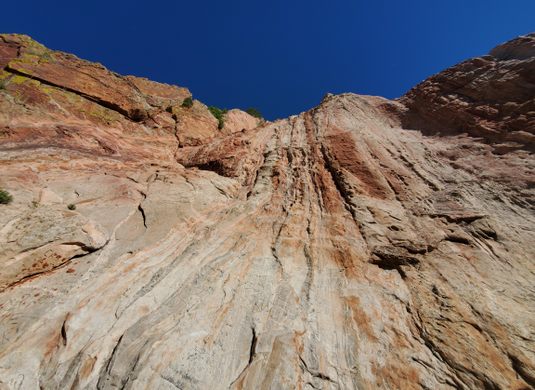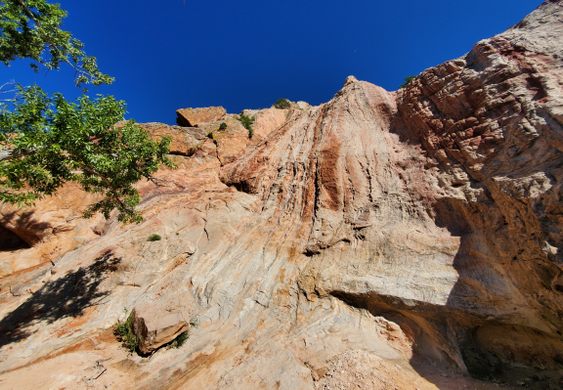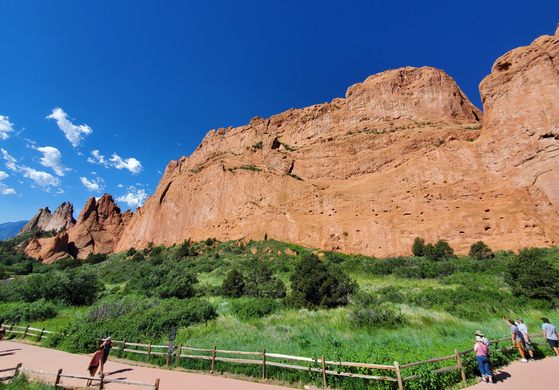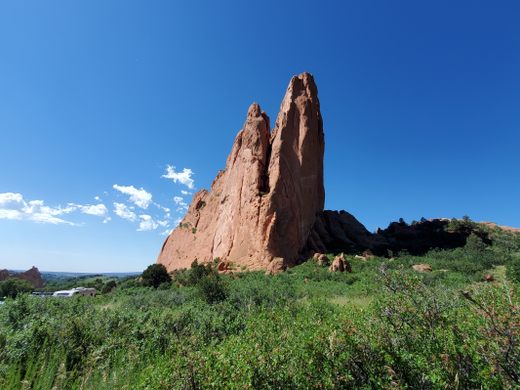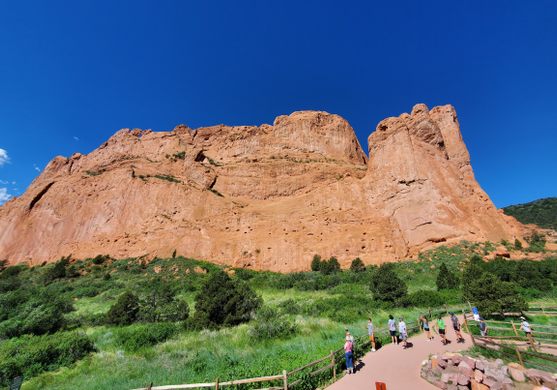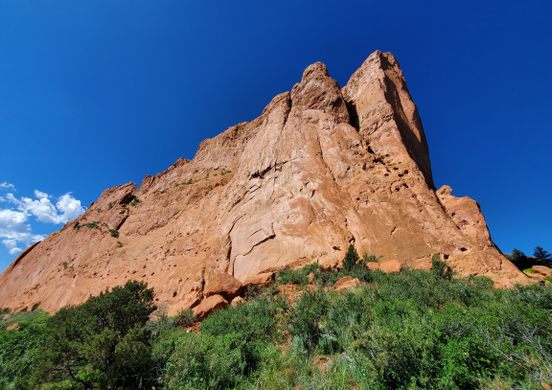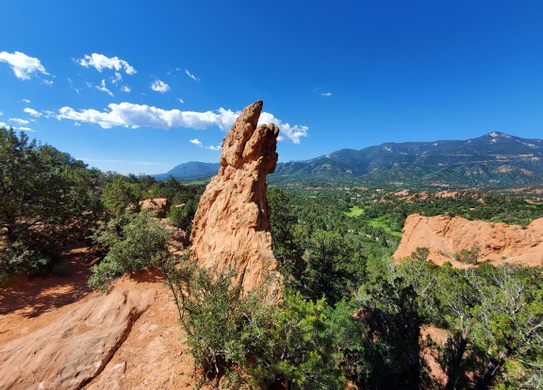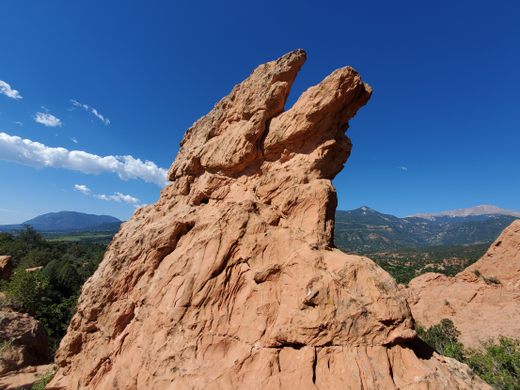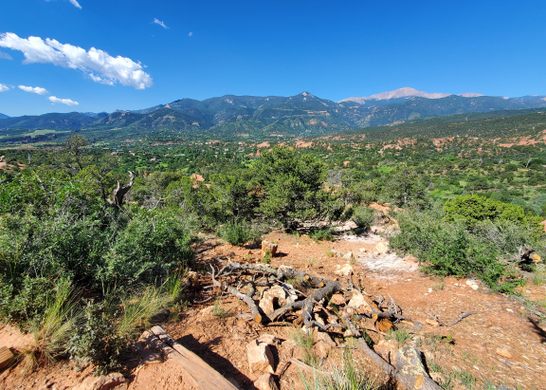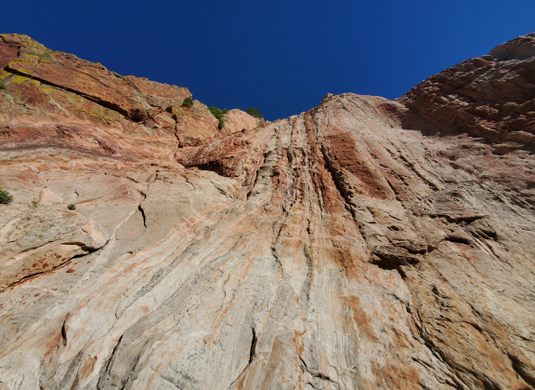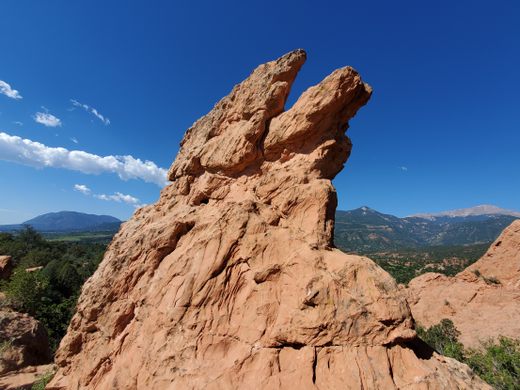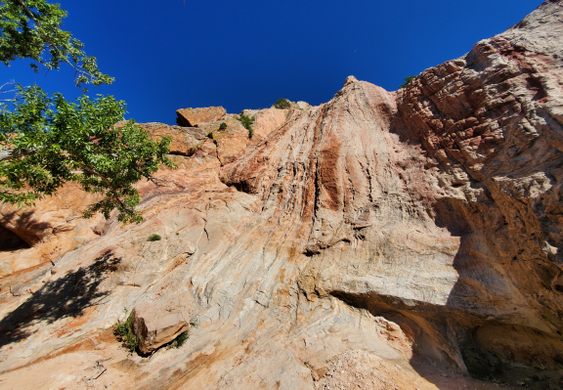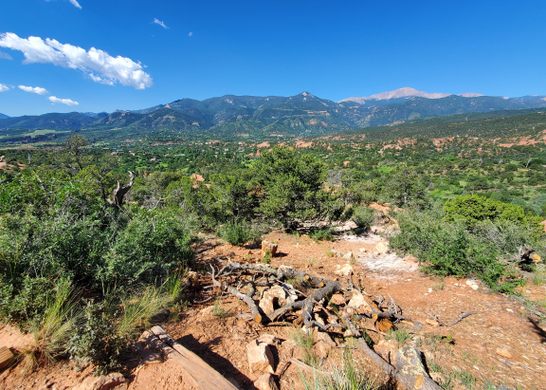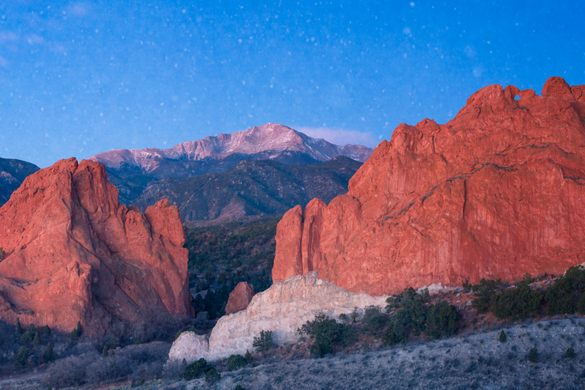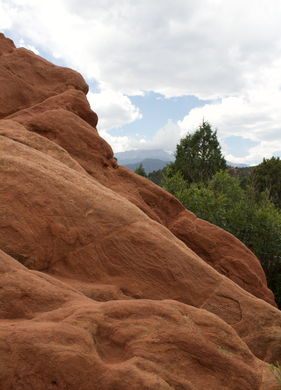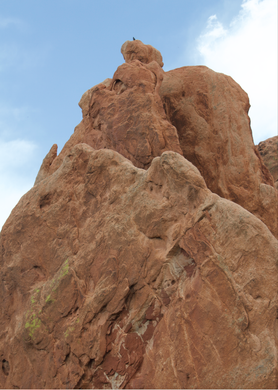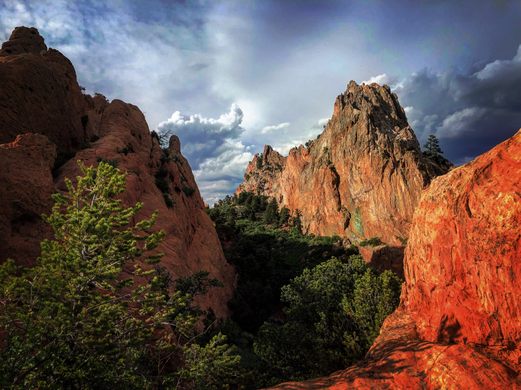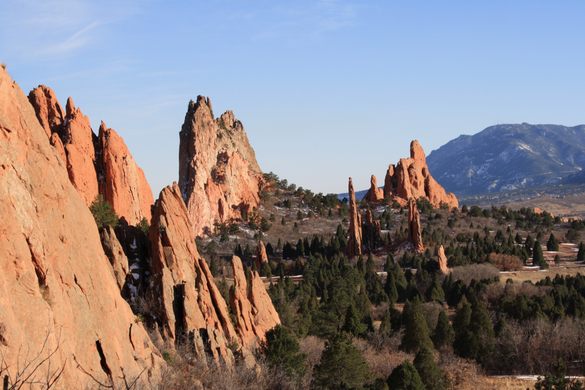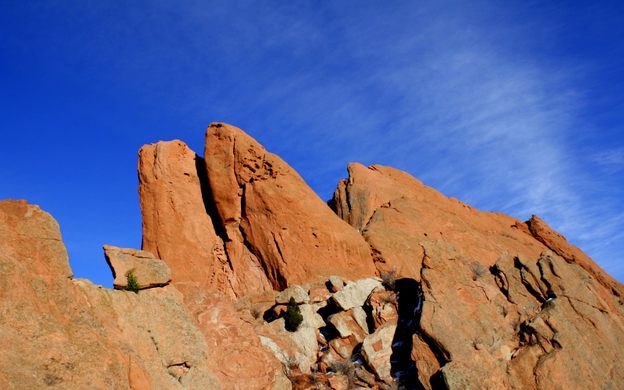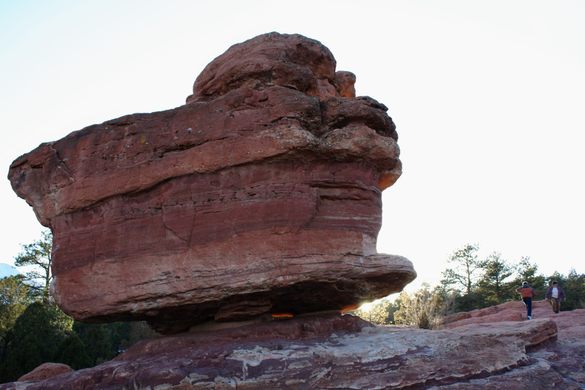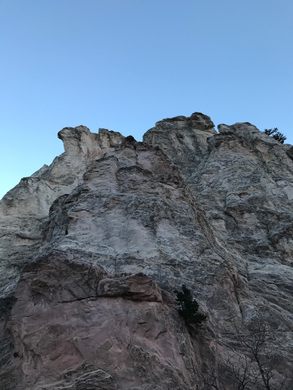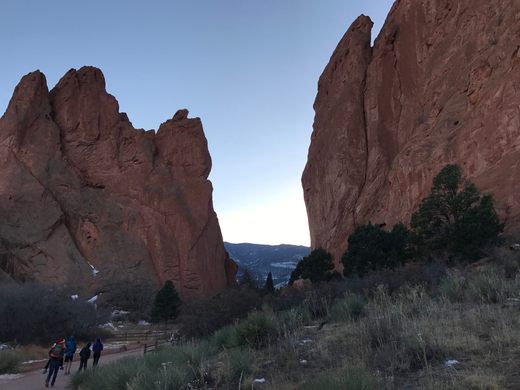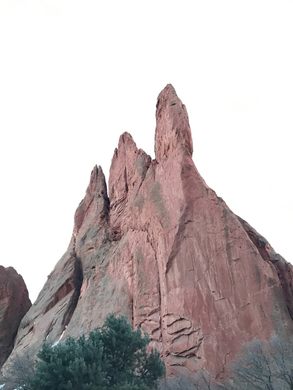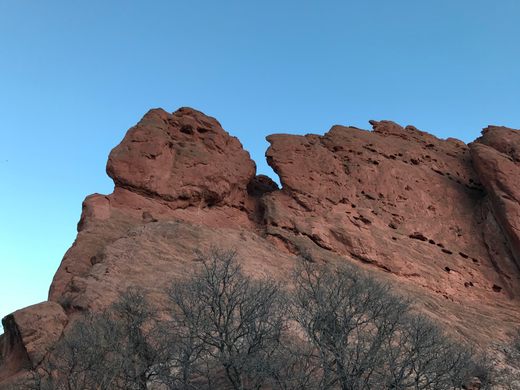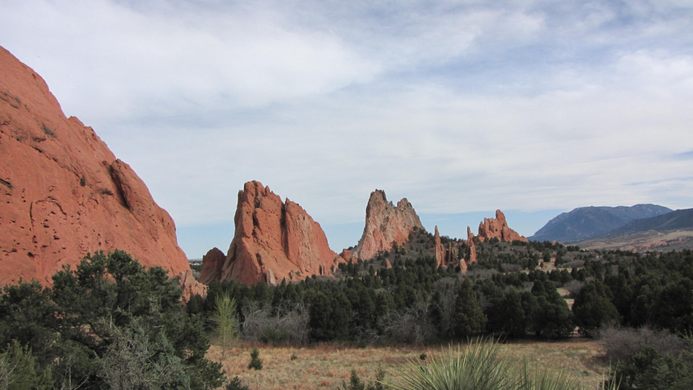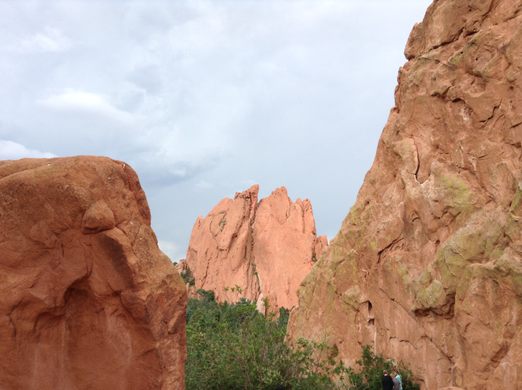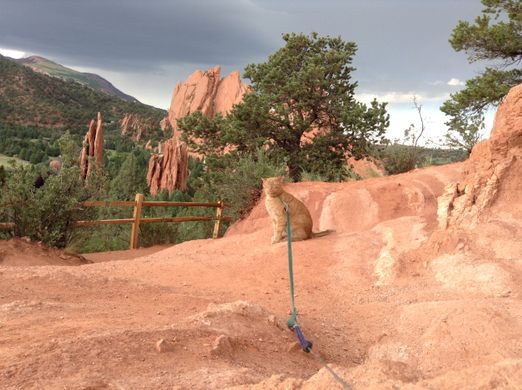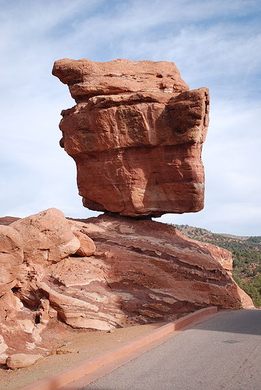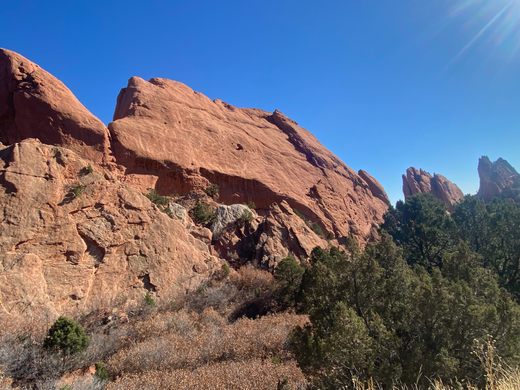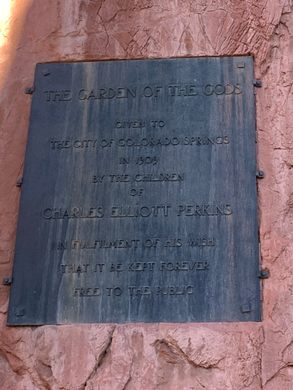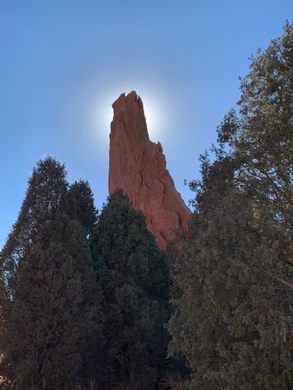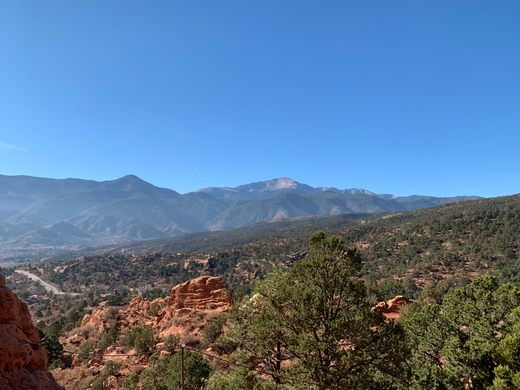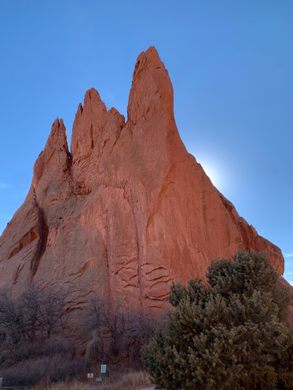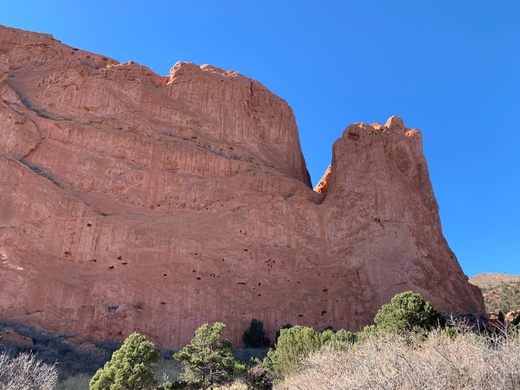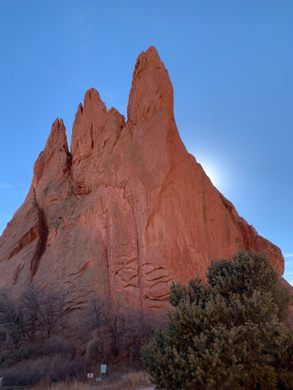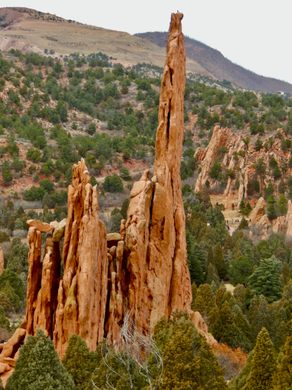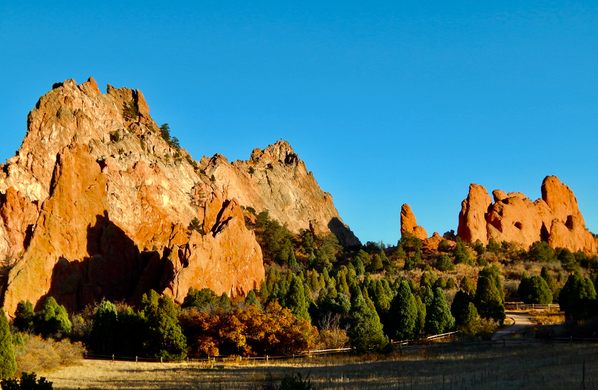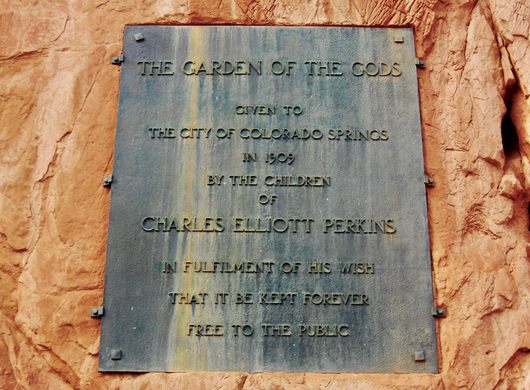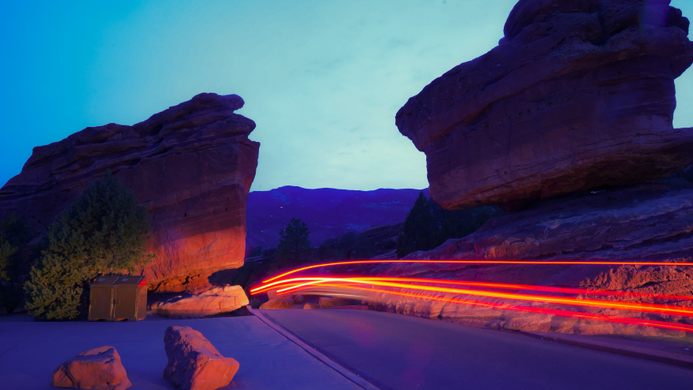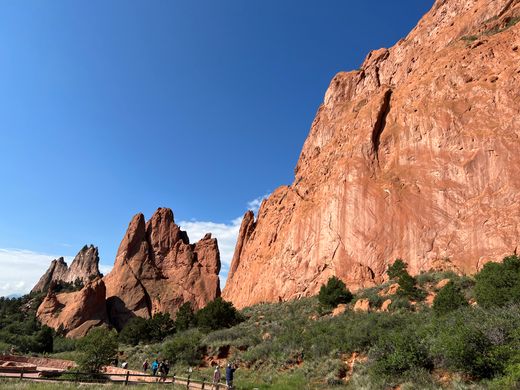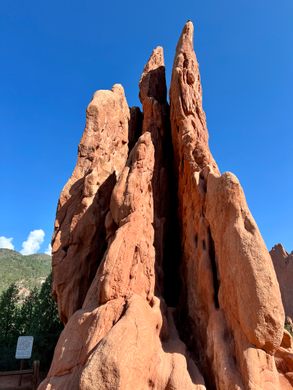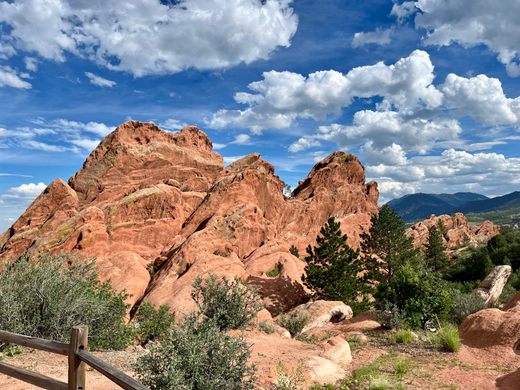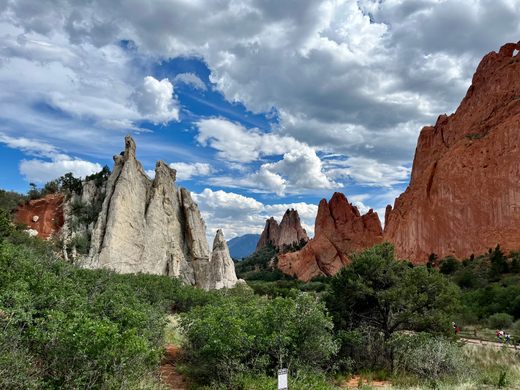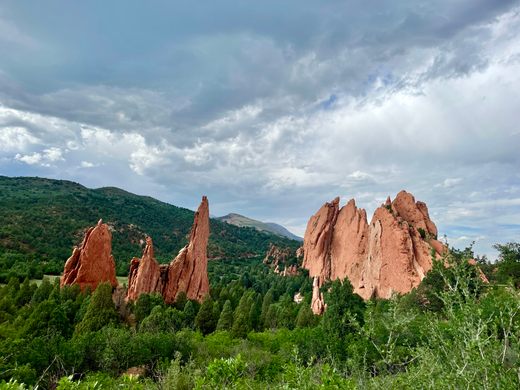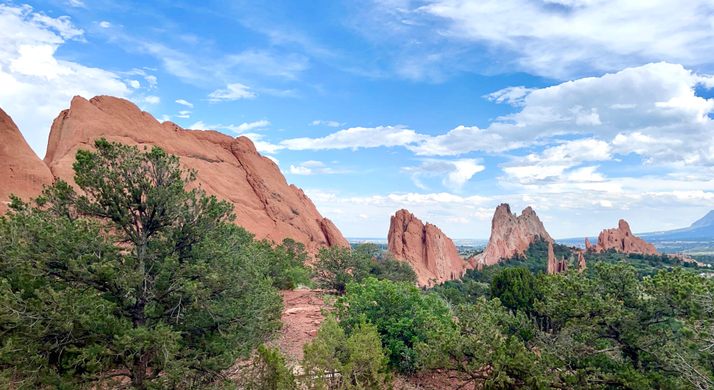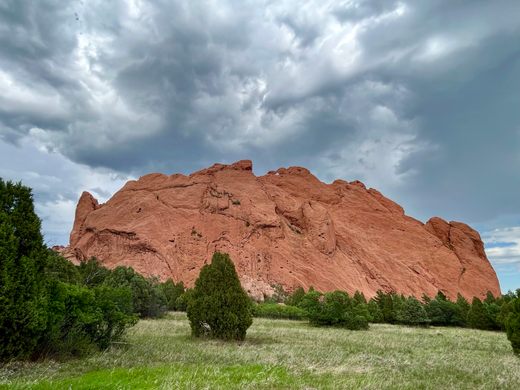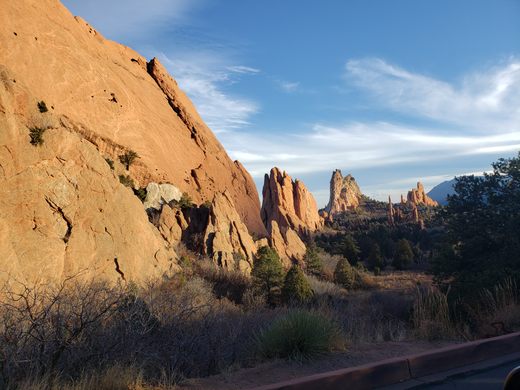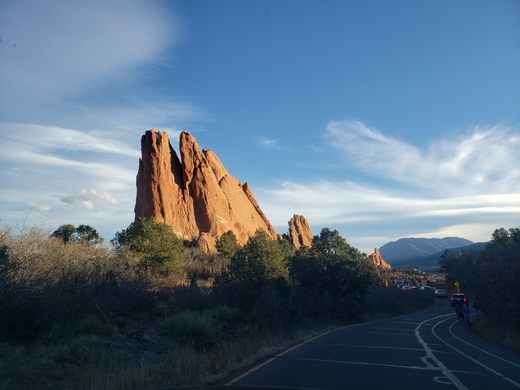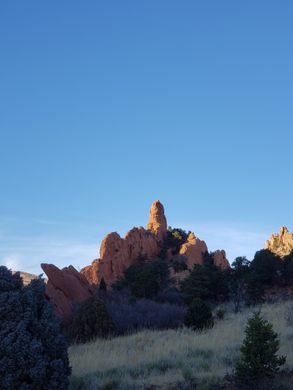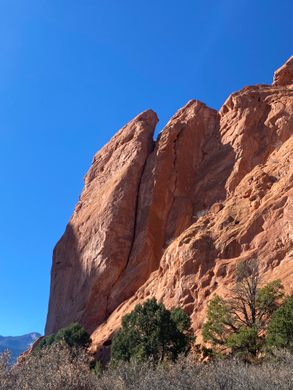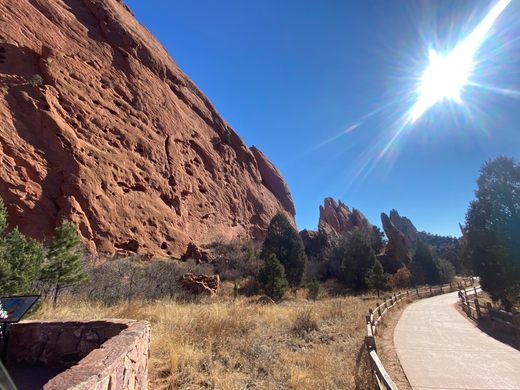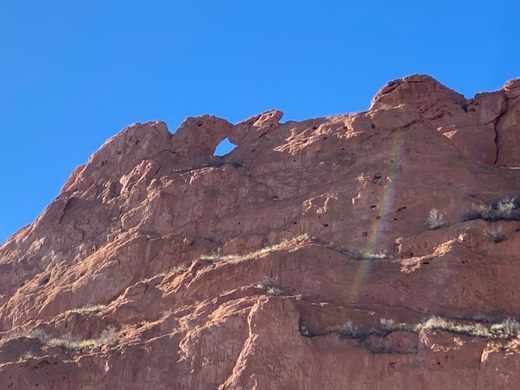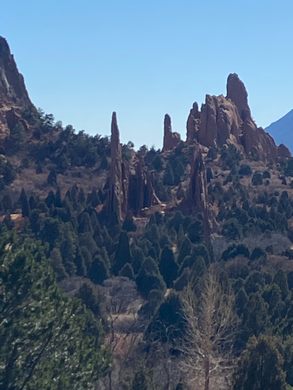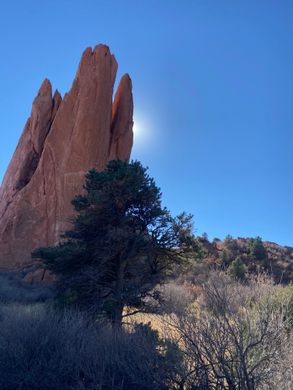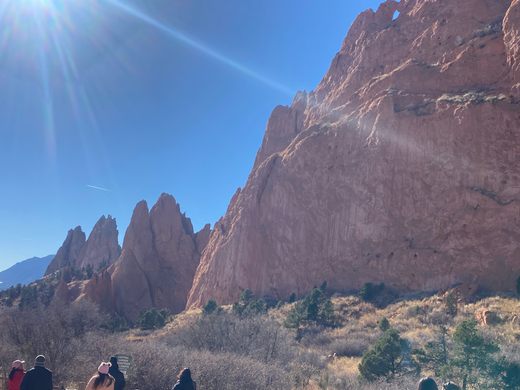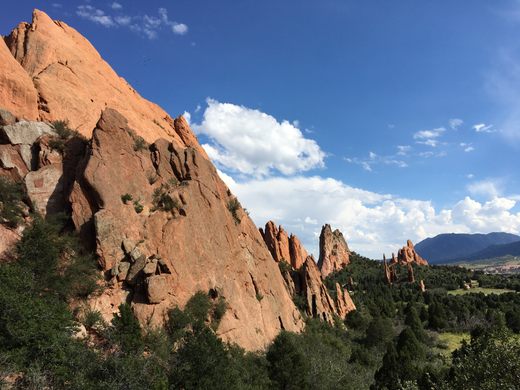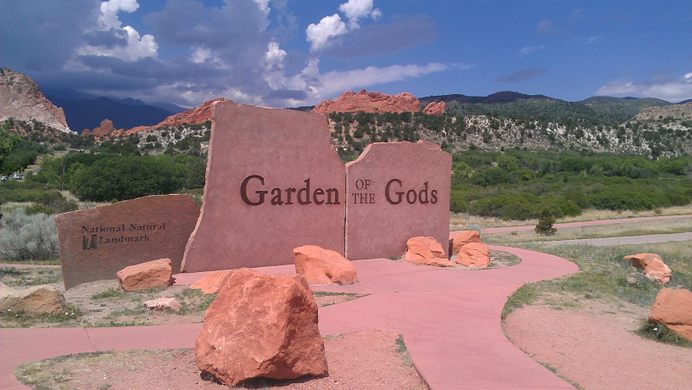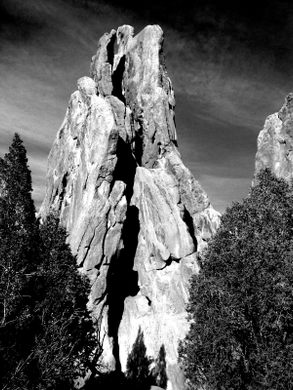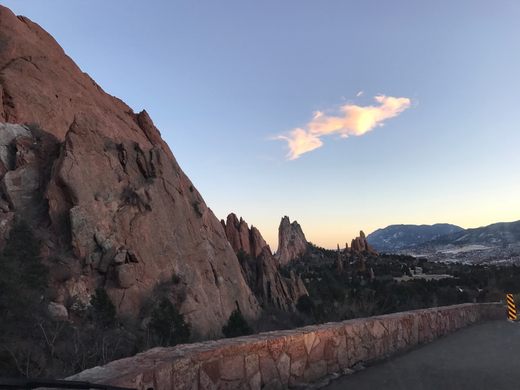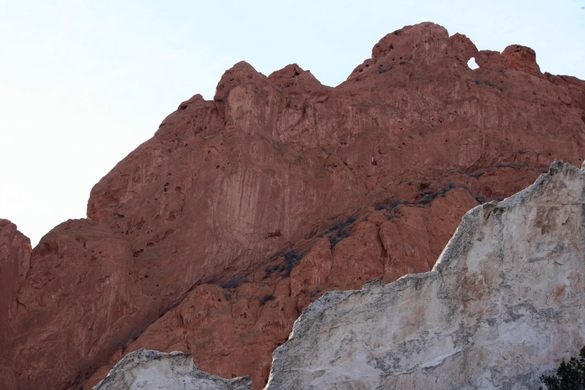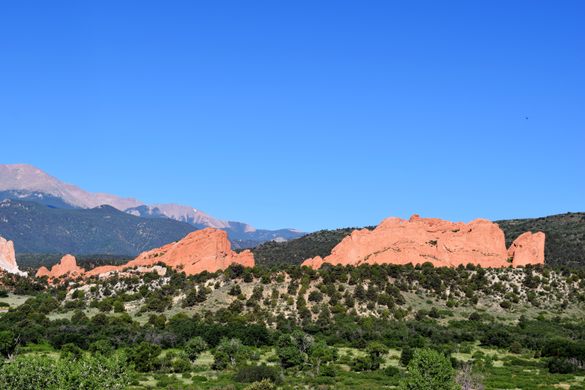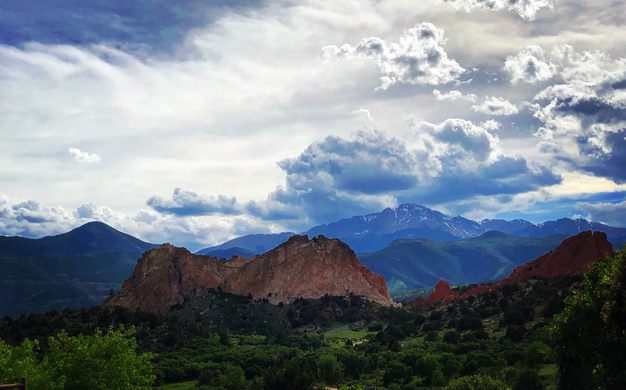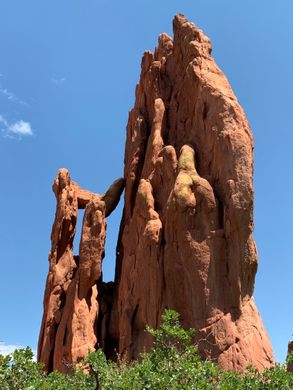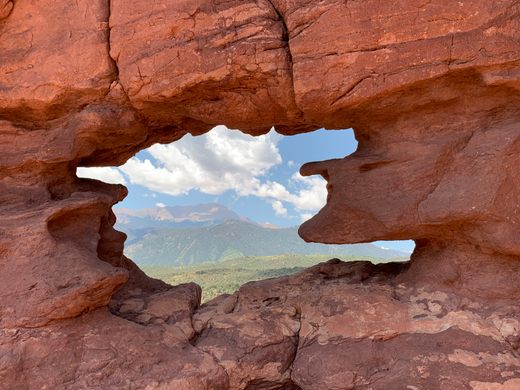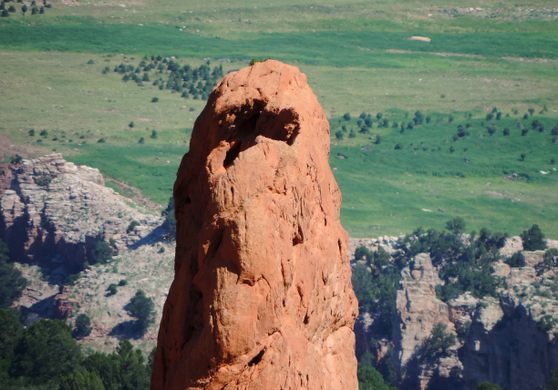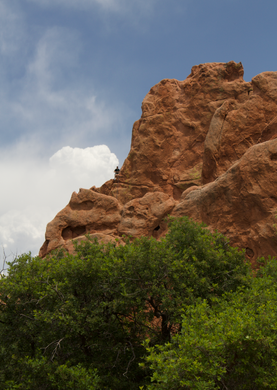 Colorado is famous for its grand red rock formations, but no area is quite as impressive as the stratified stone towers and oddly uniform vegetation of the Garden of the Gods.
Made up of sedimentary deposits of sandstone and limestone which have been turned horizontally, vertically, stacked and slanted by ancient tectonic upheaval. The seemingly impossible formations such as the teetering "Balanced Rock" and the spires of the "Three Graces" have fascinated local Native American tribes who left a number of petroglyphs in the area and explorers later on who gave the stones their grandiose name. The sudden ridges that were squeezed into being a geologic age ago are now popular sites for mountain climbers and hikers.  
Know Before You Go
Be sure to stop at the visitors center across 30th street from the entrance. It features many displays and quite a bit of information about the formation and the life found in the area. The visitors center is very well done and will be a hit with adults and children alike. Like the park itself, the visitors center is free except for a movie experience shown in the downstairs theater.
In partnership with KAYAK
Plan Your Trip
Thanks for sharing!
Follow us on Twitter to get the latest on the world's hidden wonders.
Like us on Facebook to get the latest on the world's hidden wonders.
Follow us on Twitter
Like us on Facebook
Using an ad blocker?
We depend on ad revenue to craft and curate stories about the world's hidden wonders. Consider supporting our work by becoming a member for as little as $5 a month.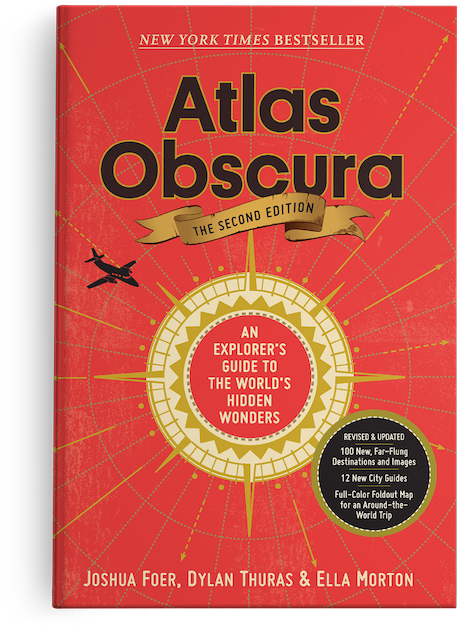 No purchase necessary. Winner will be selected at random on 12/01/2023. Offer available only in the U.S. (including Puerto Rico). Offer subject to change without notice. See
contest rules
for full details.
We'd Like You to Like Us
Like Atlas Obscura and get our latest and greatest stories in your Facebook feed.