All
United States
New York State
New York City
Bronx
The Atlas Obscura Guide To
Bronx
28 Cool, Hidden, and Unusual Things to Do in the Bronx, New York
Updated November 4, 2022
Unusual Attractions in Bronx
Cool Places to Eat & Drink in Bronx
In partnership with KAYAK
Plan Your Trip
In partnership with GetYourGuide
Unforgettable Experiences Nearby
Atlas Obscura Itineraries
Secrets of NYC's Five Boroughs
Few cities on Earth are as well-trodden as New York–but as any intrepid traveler knows, the more you explore a place, the more wonders you find. You may not be able to discover all of these spots in a single trip, but that could be a good thing. No matter how many times you return, the city that never sleeps never ceases to surprise. Visit NYCGo to uncover more of the city's secret spots.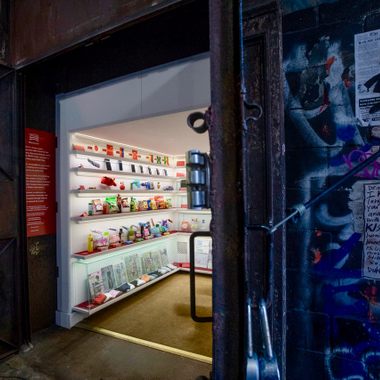 Explore the Bronx, New York
The Bronx Leaderboard
Places Added
Places Edited
Places Visited
See Fewer Ads
Become an Atlas Obscura member and experience far fewer ads and no pop-ups.
Learn More