All
United States
Florida
The Atlas Obscura Guide To
Florida
369 Cool, Hidden, and Unusual Things to Do in Florida
Updated December 5, 2023
Come for the beaches, stay for the live mermaids. The glare of Florida can't hide it's panoply of wonders, from a coral castle built by one love-stricken man to a fort that eats cannonballs. The Sunshine State really seems to attract visionaries.
Cities
Unusual Attractions in Florida
Cool Places to Eat & Drink in Florida
In partnership with KAYAK
Plan Your Trip
In partnership with GetYourGuide
Unforgettable Experiences Nearby
VISIT FLORIDA
Discover the Unexpected.
Explore Florida Trails.
Click Here

Atlas Obscura Itineraries
Gastro Obscura's Guide to St. Pete/Clearwater
A destination with thriving cultural cities, charming small towns, nature parks, and some of the top-ranked beaches in the country, St. Pete/Clearwater is the best of Florida all in one neat, welcoming peninsula. So welcoming, in fact, that the region is seeing a steady population growth that is fueling something of a cultural renaissance. The newcomers it's attracting—in tandem with the locals who've been here all along—are building an eclectic community, with some unexpectedly tasty results. Out-of-towners arrive with creative business concepts like tropical Art Deco cafés or a pizzeria run by an acrobatic pizzaiolo. The local crowd reimagines long-standing structures, from a historic theater-turned-Roaring '20s nightclub to an ATM-turned-taco stand. And far-flung emigres weave strands of their home countries into the global tapestry that is St. Pete/Clearwater, from a British tea parlor to a French-Vietnamese restaurant serving two chefs' childhood favorites. So by all means, come for the lively nightlife, the pristine beaches, and the wondrous museums. Just don't forget to bring your appetite, too. Welcome to St. Pete/Clearwater.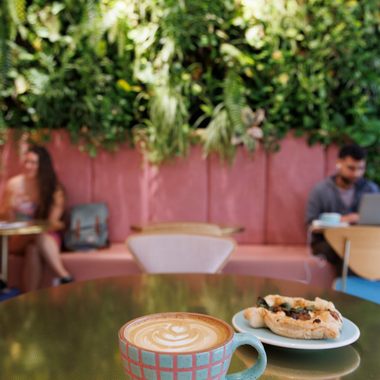 Explore Florida
Florida Leaderboard
Places Added
Places Edited
See Fewer Ads
Become an Atlas Obscura member and experience far fewer ads and no pop-ups.
Learn More