6 Dark Places Aleister Crowley Performed His Particular Brand of Magick
A guide to traveling with "the wickedest man in the world."
A portrait of Crowley at France's "Abode of Chaos". (Photo: thierry ehrmann/CC BY 2.0)
Born in the late 1870s, England, Aleister Crowley was one of the great characters of the 20th century—a poet, a magician, a journalist, an alchemist, a philosopher, a spy, a self-affirmed drug fiend, and a sex addict. He was also known as "The Great Beast" and the "wickedest man in the world." He played a major role in the creation of alternate religions like Wicca,  the A∴A∴, and the Ordo Templi Orientis, and he founded the Order of Thelema, a semi-Satanic cult whose famous edict was "do what thou wilt."
Crowley is to the occult as Tolkien is to fantasy—he set the stage that everyone else plays in. Basically, if you're dabbling in things dark and dastardly, Aleister was probably there first.
In all of his doings, Crowley traveled a lot. He pursued exploits in Egypt, India, the Far East, Australia, all over Europe and North America, dotting the map with sex magick and weird stunts. Here are a six places in the Atlas where the infamous occultist left his mark.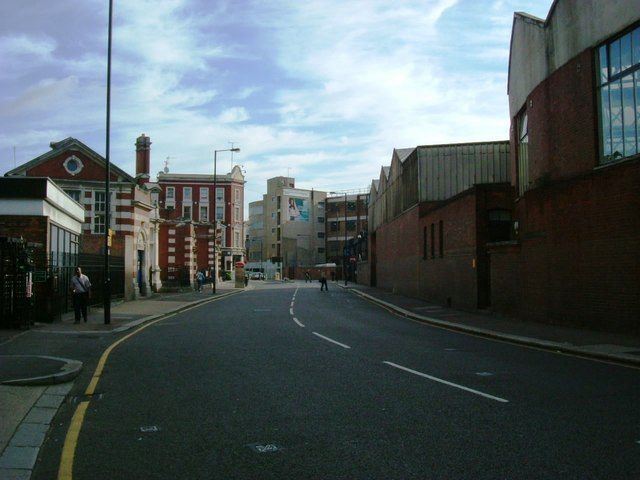 Blythe Road, the former site of the London temple of the Hermetic Order of the Golden Dawn. (Photo: Philip Perry/CC BY-SA 2.0)
Though he was interested in the occult from childhood, Crowley's first foray into organized magic (or "magick," as he preferred to spell it) was with the Hermetic Order of the Golden Dawn. Well liked by its co-founder, Samuel Liddell MacGregor Mathers, Crowley advanced in the ranks very quickly. However, not everyone was a fan. The London chapter, which had already found faults in Mathers' leadership, particularly disavowed him for the eccentric, bisexual Crowley. This caused a decisive rift between two factions of the Order, but Mathers wasn't ready to concede his leadership.
In 1900, while the poet and London chapter leader W. B. Yeats was heading a meeting, he was attacked by an "astral siege" from none other than Aleister Crowley. Crowley, wearing a black Osiris mask and a kilt, and his mistress burst into the temple, casting spells and brandishing daggers. They intended to take the temple for Mathers', but were unsuccessful. The police came, the scuffle went to court, and the London chapter of the Golden Dawn won (as they paid the rent on the space). Now the nondescript George's Cafe resides in the former site of the secret society's temple, with no indication of its former life.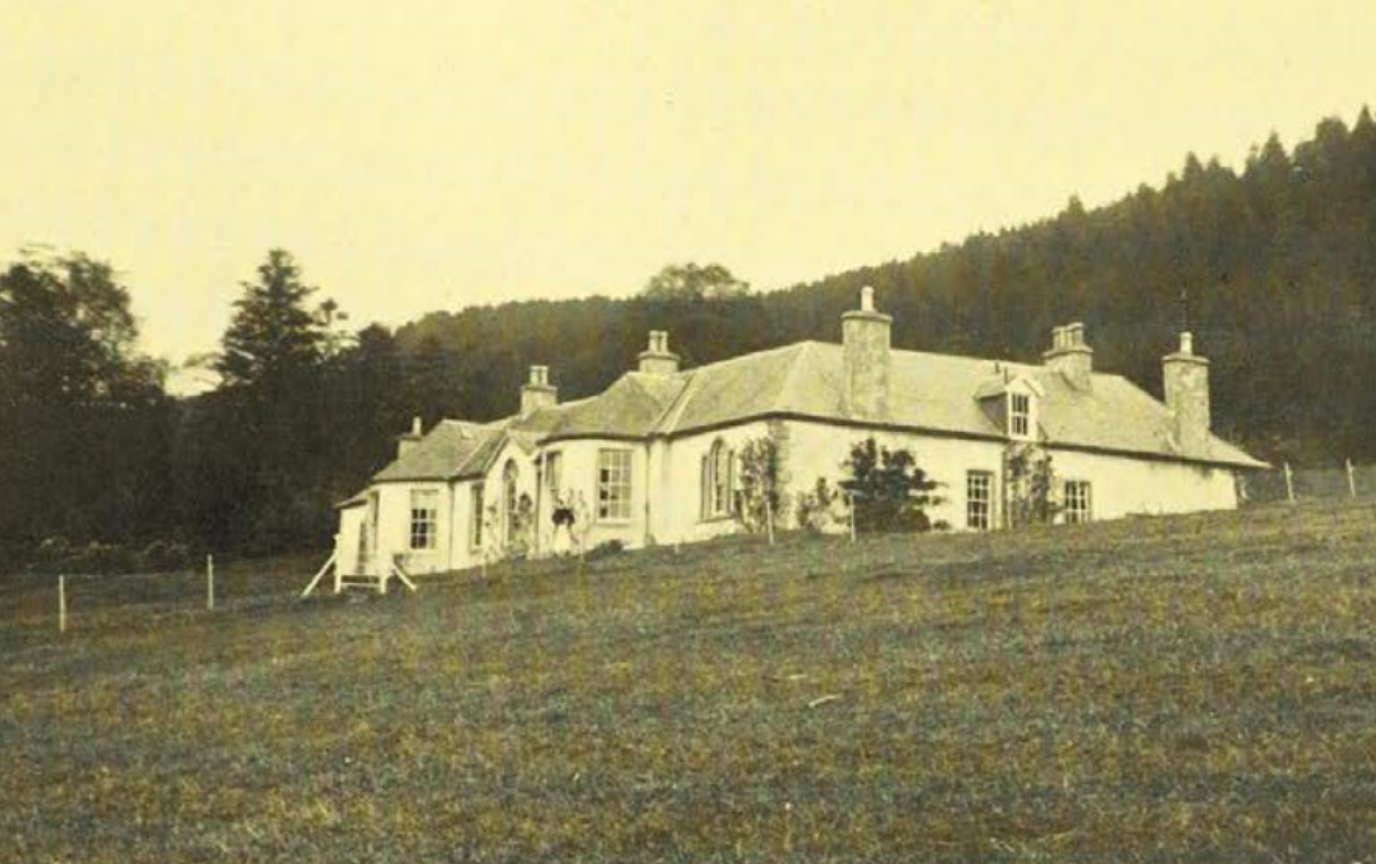 Boleskine House, photographed in 1912. (Photo: Aleister Crowley/PD US)
Boleskine House was steeped in darkness long before Crowley moved in. The manor is allegedly built atop the ruins of a 10th century church that burnt to the ground during a service, killing all the congregants inside. Crowley bought Boleskine House to seclude himself and perform magic from The Book of Sacred Magic of Abramelin the Mage. It was during this period that Crowley became famous for his occultism and black magic, both around the Scotland and later, the world. Sometime during this period Mathers called Crowley to Paris. He left without dispelling the "12 Kings and Dukes of Hell" he had summoned, and many locals blame the house's unlucky history on evil spirits left behind.
First, Crowley's housekeeper's two children died mysteriously and abruptly. Crowley also bragged that one employee of the estate who had long abstained from alcohol got drunk and attempted to murder his entire family. After the house had changed hands, it still wasn't free of dark energy. In 1965, the army major who owned the house committed suicide by shotgun. The next owner, Led Zeppelin's Jimmy Page, spent very little time at the estate, instead bequeathing it to a friend who didn't mind the unexplained creaks, groans, and various ghostly apparitions, but was bothered by the Crowley and Page fans who frequently attempted to break into the house and defile the grounds. Later owners dismissed any notions of hauntings or witchcraft at the house, but in 2015, the residents returned from a shopping trip to find the house completely in flames.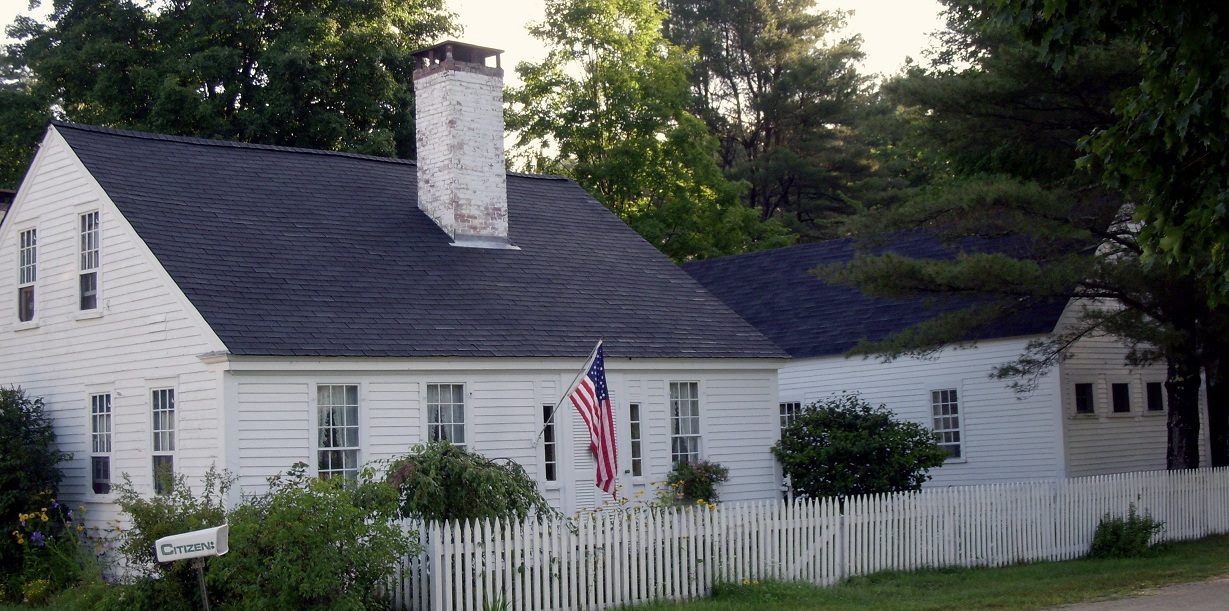 Evangeline Adams' New Hampshire home, where Aleister Crowley spent his magickal retirement. (Photo: Courtesy of J.W. Ocker)
In 1916, Crowley spent four months at the home of renowned medium Evangeline Adams in what he called a "magickal retirement." This didn't mean taking a break from cocaine, heroin, sex magick, and prolonged rituals. Quite the opposite in fact. In Hebron, Crowley doubled down and did a great deal of writing, poetry and magical instruction alike. He was even a ghost writer on several of Adams' books of astrology.
Esopus Island viewed by boat. (Photo: Map data ©2016 Google)
In another magickal retreat, Crowley spent 40 days and 40 nights (a la Jesus Christ) on a tiny island in the Hudson River. His mission was translating the Tao Te Ching, a 4th century Chinese philosophical text. He hadn't brought much food but had packed plenty of red paint, and also put himself to work painting Thelemic graffiti on the island's rocks. Curious families watching the bald, robed man on the island from the banks of the Hudson began bringing him rations. He was also visited by fans and artists, who brought him food, drugs, and company.
Much later Crowley reported experiencing visions of his past lives during his stay on Esopus Island, all of which were somehow very influential figures. His former selves included legendary Taoist Ge Xuan, Renaissance Pope Alexander VI, alchemist Alessandro Cagliostro, and the magician Eliphas Levi. Today, the island is open to the public so long as they can reach it by boat. There are even camping amenities for those who wish to follow in the footsteps of the infamous occultist.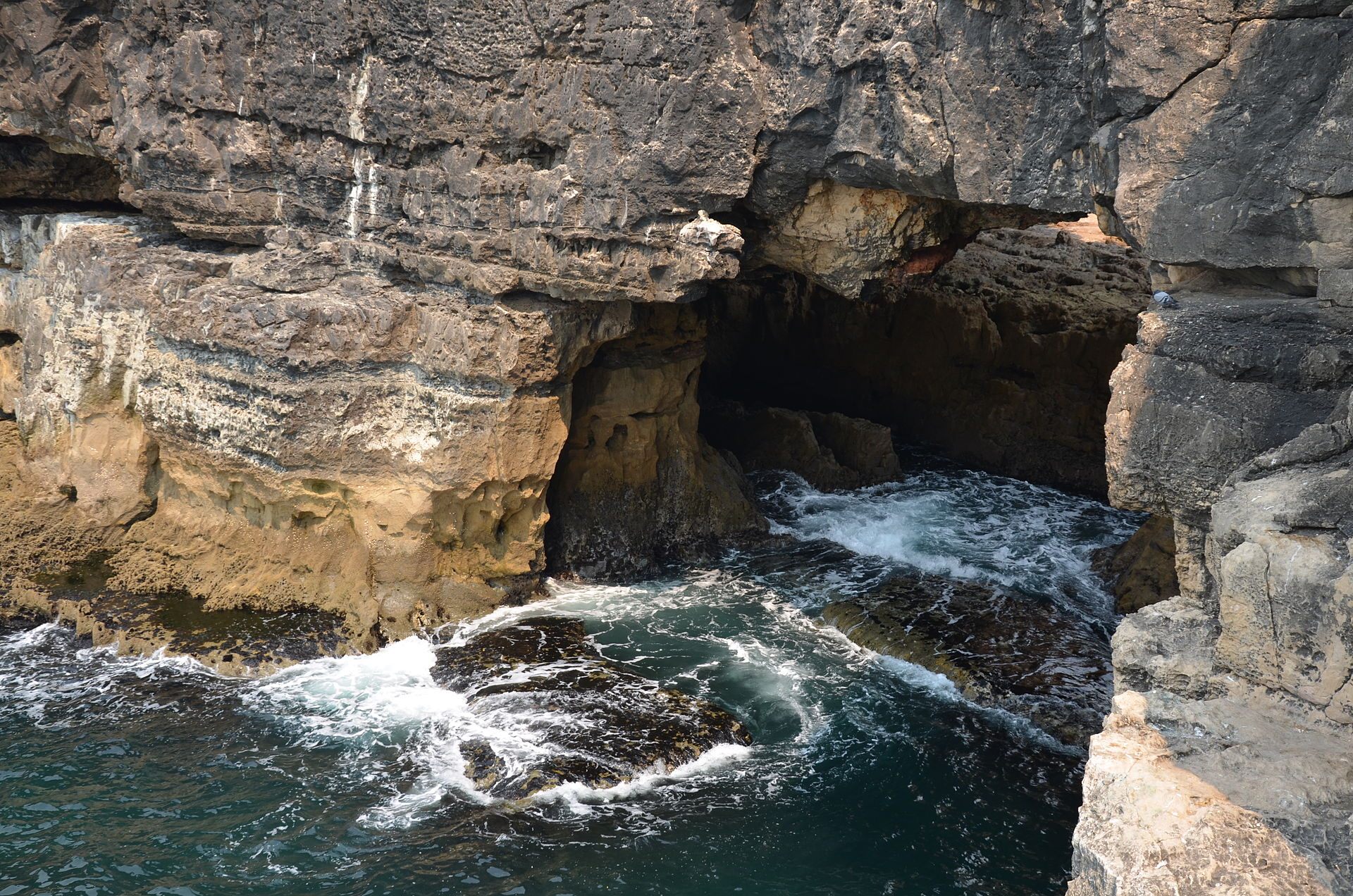 The mouth of a cave at Boca do Inferno. (Photo: Beatrizpereirap/CC BY-SA 3.0) 
Any eccentric worth his salt has to fake his own death at least once. When visiting Portugal in 1930 and feeling annoyed by his current mistress, Crowley gave appearance he had committed suicide at the Boca de Inferno ("Mouth of Hell") caves. His friend, poet Fernando Pessoa handed Crowley's suicide note to newspapers, helpfully explaining the magical symbols and translating the mangled Portuguese to police and media alike. Three weeks later, Crowley reappeared at the opening of an exhibition of his works in a Berlin gallery, suggesting this whole affair was more publicity stunt than anything else. Today, there is a small white plaque mounted on the rock provides the text of Crowley's note: "Não Posso Viver Sem Ti. A outra 'Boca De Infierno' apanhar-me-á não será tão quente como a tua," which translates roughly to "Can't live without you. The other mouth of hell that will catch me won't be as hot as yours." That might be touching if any of it were genuine.