The Body of Salvador Dalí Will Soon Be Exhumed
A woman claiming to be his daughter filed a paternity suit.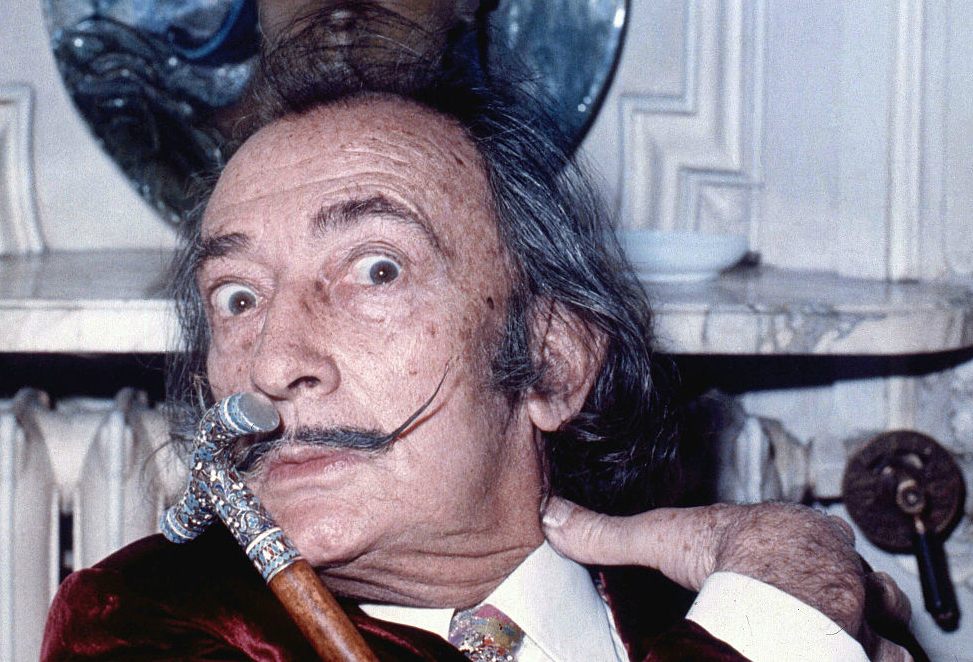 Salvador Dalí had a very complicated sex life. Some believe he may never have had sex at all, preferring masturbation partially because, as he wrote of his diminutive genitals in his memoirs, he had convinced himself at an early age that he would "never be able to make a woman creak like a watermelon."
Perhaps because of this, Dalí also never fathered a child, or at least not one that anyone knows about. But, in 2015, a Spanish tarot card reader filed a paternity suit against the Spanish government, claiming to be Dalí's daughter.
On Monday, a judge in the case ordered Dalí's body to be exhumed, a step made necessary, the court said, because there are no other items from which Dalí's DNA can be extracted, according to the BBC.
The exhumation could happen as early as July.
Maria Pilar Abel Martínez has said that her mother had an affair with Dalí in 1955, while he was in the midst of a 48-year marriage to his muse Gala. Two previous paternity tests were inconclusive, she told The New York Times in 2015, which is in part why she filed the suit, to force the exhumation of Dalí's body.
What does she want? The right to use Dalí's name, presumably, and at least part of his estate, which is owned by the Kingdom of Spain and worth over $325 million.
Dalí is buried at the Dalí Theatre and Museum in Figueres, Catalonia, his hometown, where his body rests in a crypt beneath the stage.