The Designer Making Board Games You Can Eat
Win or lose, all that's left are crumbs.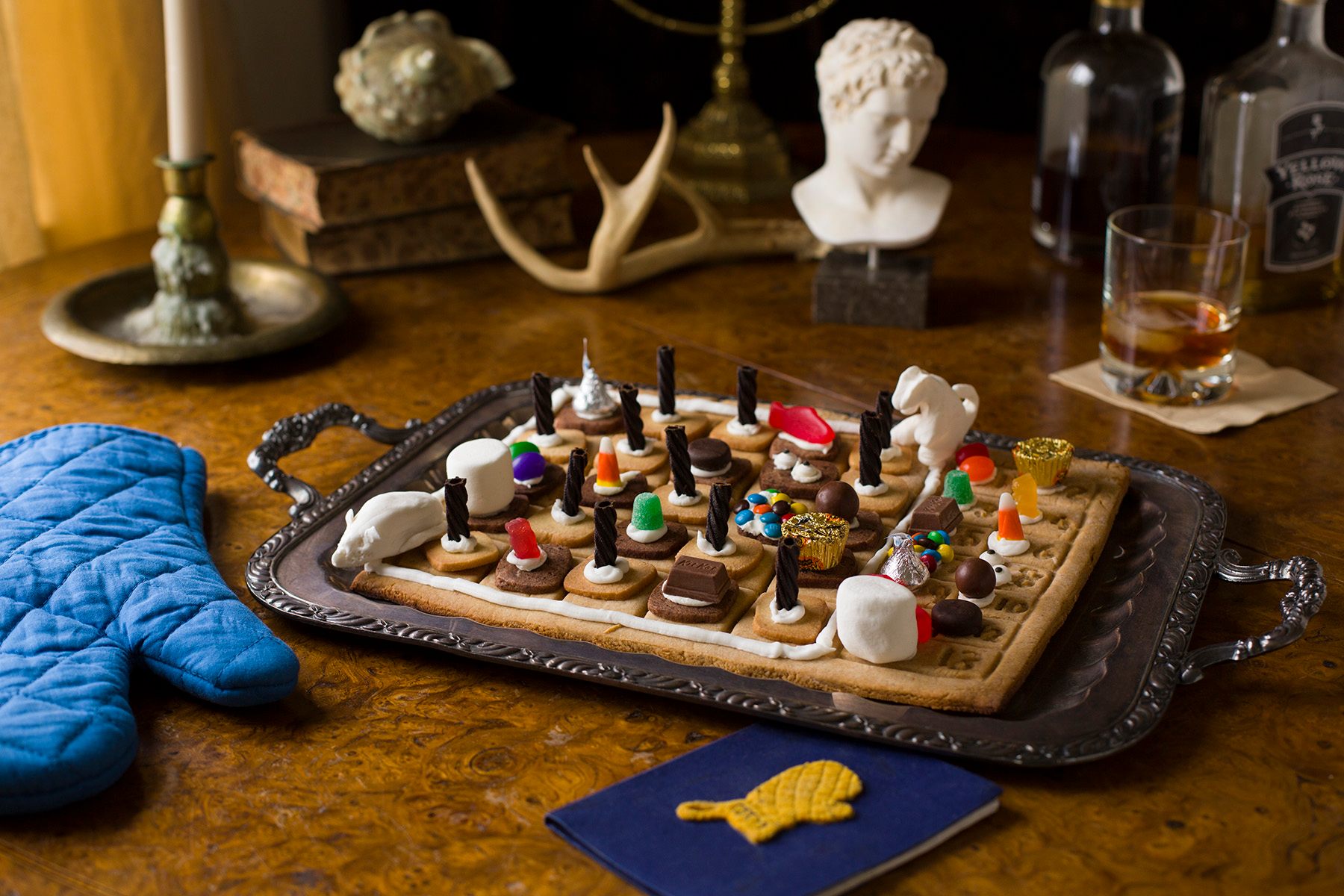 Food is an occasional subject in board games, but you can't actually eat Candy Land. Game designer Jenn Sandercock, though, wants to bring food to the table in a new way, by making board games where eating is essential. She's created 12 edible tabletop games so far, all of which require a trip to the supermarket.
Sandercock has the background of a video game character herself. An Australian, she studied mechanical engineering, computer science, and applied mathematics. For years, she worked for the Australian Defense Force on artificial intelligence and experimental aircraft. "I never thought games were a valid career option," she says, though she grew up inspired by adventure games. Looking back, she realized she had been steadily designing games for some time. She remembers the realization she had nine years ago: "Oh! I'm a game designer. That's actually what I do well."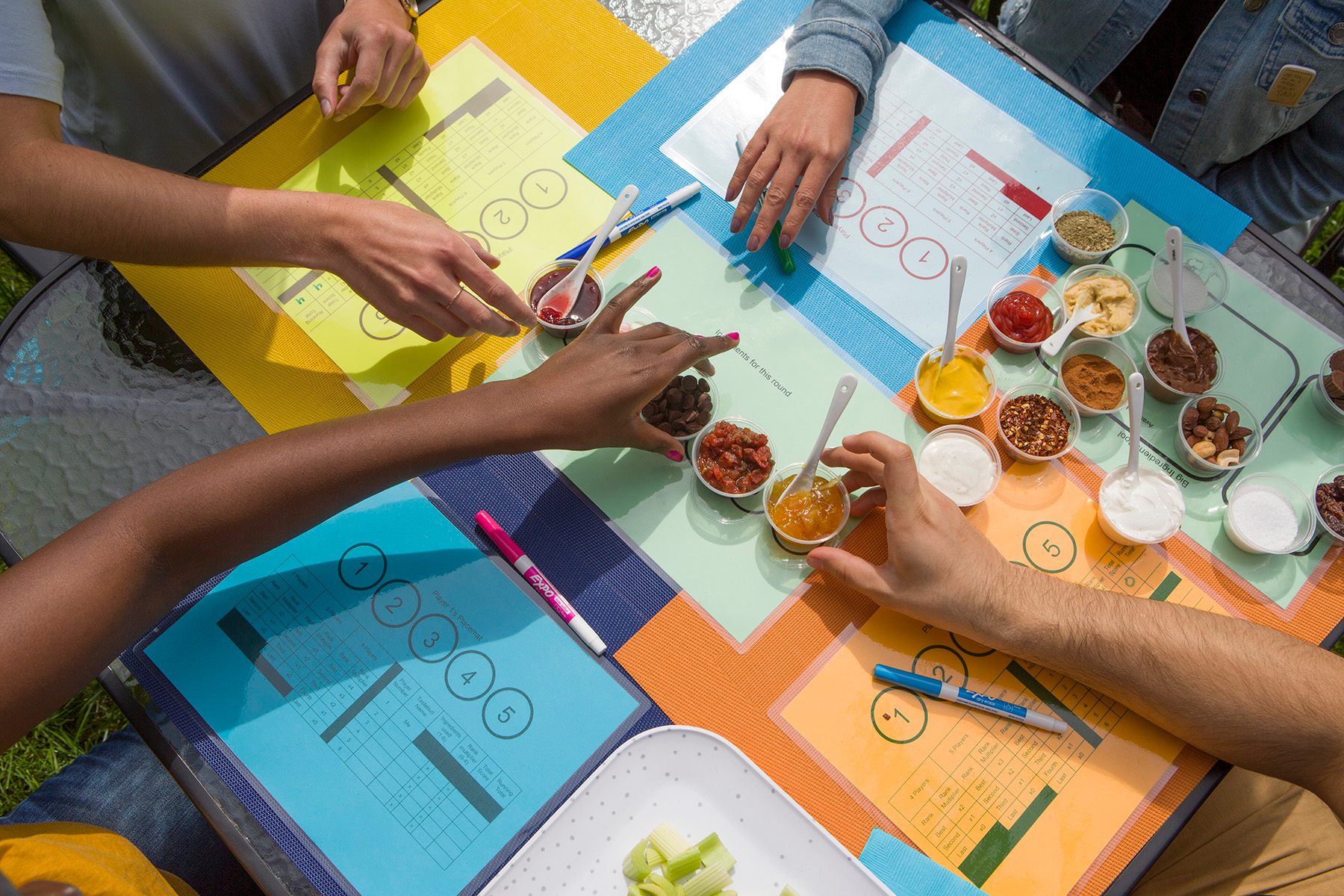 After that realization, she worked in the video game industry on high-production games such as L.A. Noire. As a coder and designer, she also worked on ambitious, solo video game projects in her own time. Around five years ago, she made her first edible board game (though in her opinion, it was only okay). "I've always liked baking and I've always liked games," she says. Two years ago, after feeling inspired by an independent games festival, she decided to fully explore the edible game concept. The result is The Edible Games Cookbook, a game manual she plans to fund on Kickstarter starting this June.
The cookbook contains instructions for baking and assembling 12 edible tabletop games. The goofy game The Order of the Oven Mitt begins with chocolate cookie pieces—each topped with different candies—on a gingerbread checkerboard. Players have fondant avatars, or "squires," and have to perform rituals to become knights. The game can be cooperative or competitive: Either squires collaborate to make sure everyone gets their preferred candy, or they block opponents from getting their favorites. But the chocolate tablets come with a price: to eat, you must perform a "ritual," such as pirouetting or neighing like a horse. The only way to lose is to get too full of cookies to eat any more.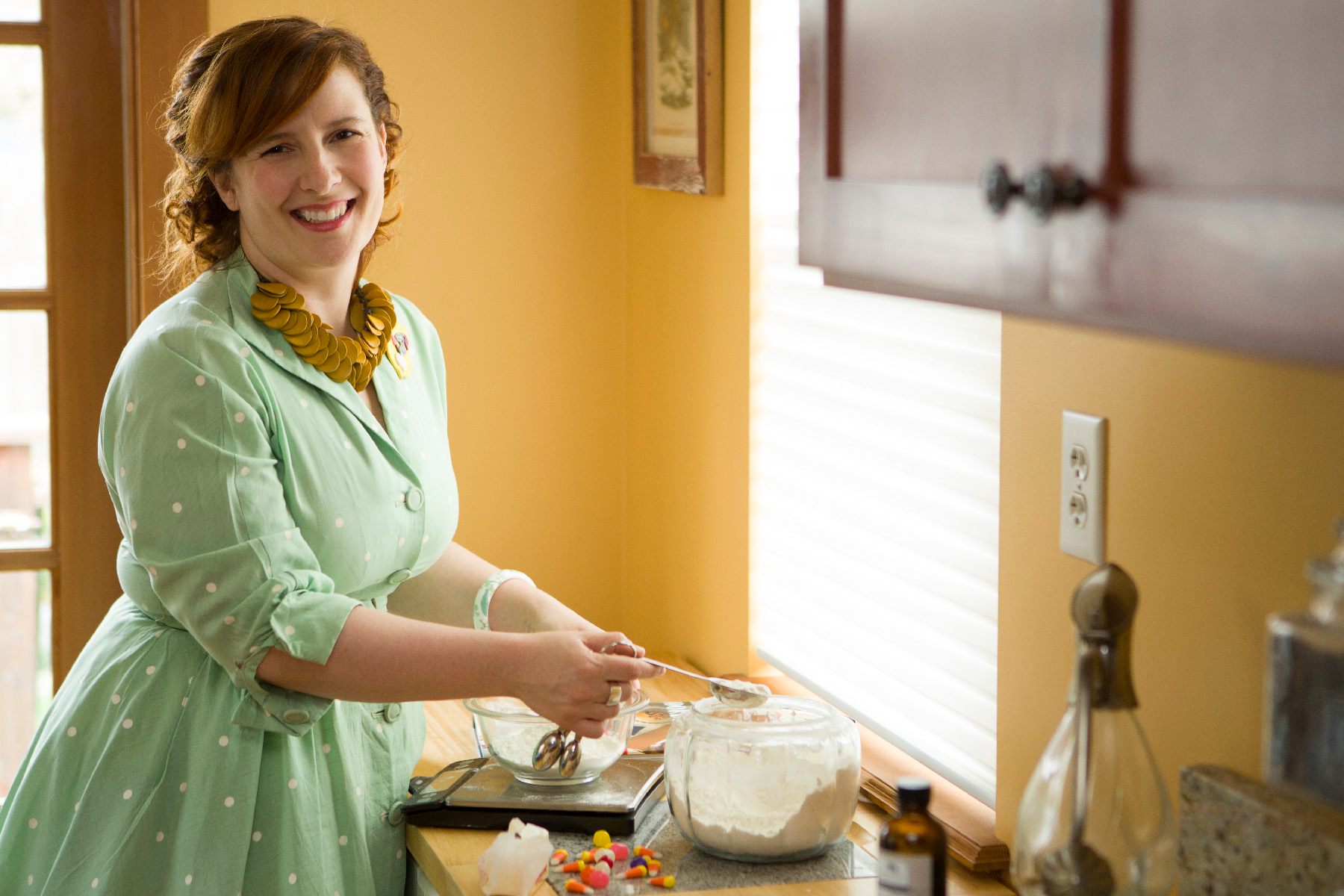 While that might sound like a sugary overload, it's not just cookies on the menu. Another game is called, appropriately, Veggieland. It features dice and a chutes-and-ladders element, and Sandercock says the only way to win is to eat all your vegetables (in the form of game pieces, of course). While Veggieland is aimed mostly at children, Sandercock says that swapping out vegetable pieces and playing Cheeseland or Chocolateland makes it "instantly a game for adults."
Sandercock is making her games in the midst of a board game renaissance. Classics such as Ticket to Ride and Settlers of Catan are more popular than ever. Kickstarter abounds with game ideas. Newer games, such as Pandemic Legacy, can be played over months, and complexity and long gameplay times seem to be markers of prestige. According to Sandercock, her games are different. "I don't want to create games that take three hours to learn," she says. "But I'll make a game that takes three hours to bake."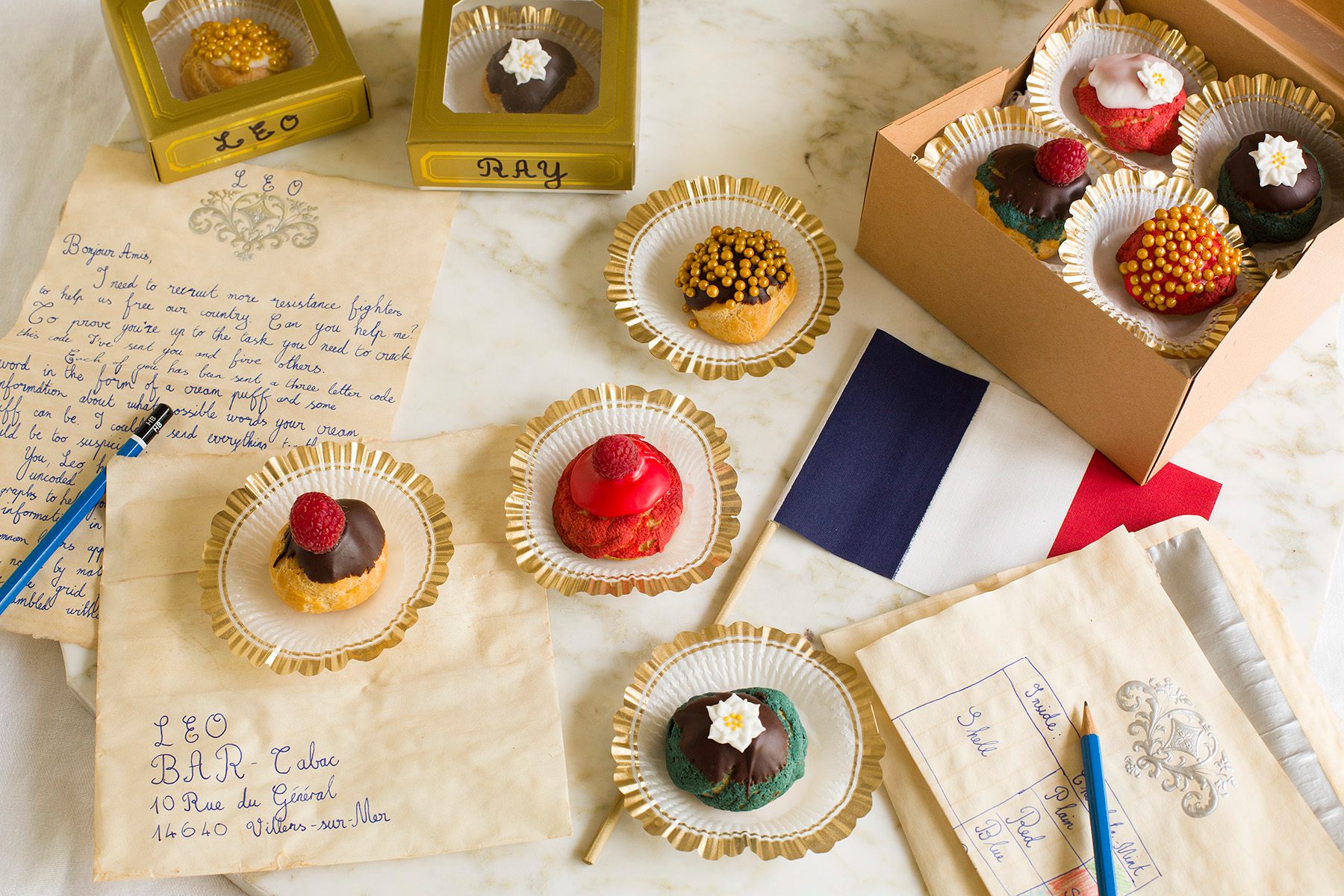 Many games are about war, and Sandercock even manages to make that edible. In The Patisserie Code, a baker who is part of the French resistance has left players a coded message. The key to breaking the code is in the variety of cream puff flavors. At the game's climax, the final test leaves one player with a blue tongue as a sign of success.
Even people without baking savvy can play Sandercock's games. For The Order of the Oven Mitt, a paper game board can be ripped out of the book: no gingerbread checkerboard needed. Store-bought cookies and icing are a possibility, and Sandercock makes suggestions for alternative game pieces for players with food allergies. Otherwise, players prep for their game nights with cookie-and-cream puff baking sessions.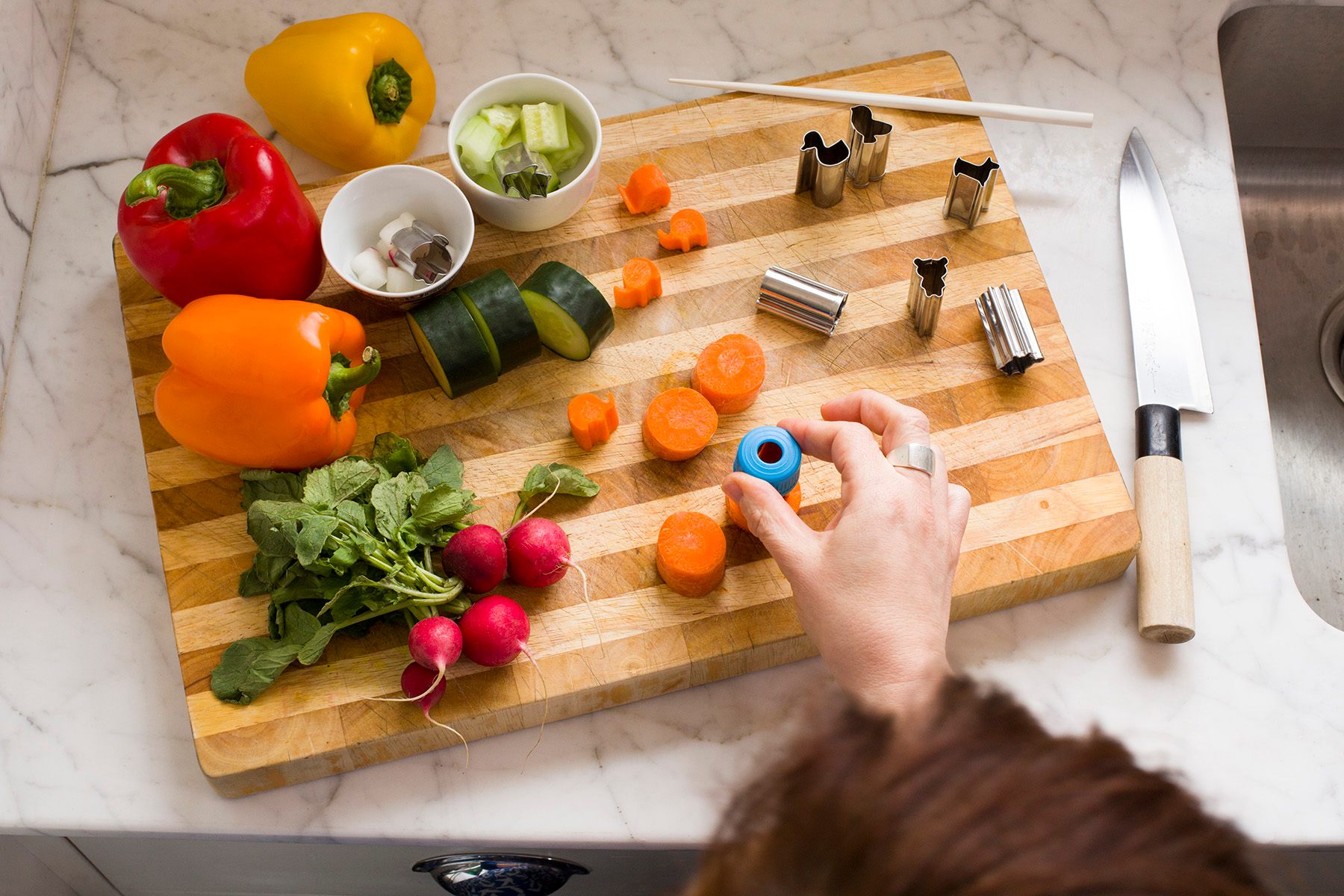 The point of edible games is their "destroyability," Sandercock says. "In traditional board games, you don't want to destroy any of your pieces." If a chess piece or card is out of play, it's set off to the side. But in Sandercock's games, pieces removed from play are eaten and gone forever. Destroying them is a pleasure. It's a different approach to gaming, which adds an underused sense. "Flavor, texture, and the social construct of eating together with friends," Sandercock says, can become part of gameplay.
Most of all, Sandercock wants to make eating an inherent part of her games. Playing chess with edible pieces wouldn't truly change the game, but most of Sandercock's games don't work if the pieces aren't food. She's trying to reach out to traditional board game gamers who might be intrigued by the experimental aspect of her games. But she has a feeling that edible games may draw a new crowd: People who haven't played a lot of tabletop games before, but like the prospect of eating an entire cookie gameboard. You can't do that with Monopoly.
Gastro Obscura covers the world's most wondrous food and drink.
Sign up for our email, delivered twice a week.