The Most Amazing Archival Treasures That Were Recently Digitized
Thousands of priceless images, books, documents, and more are now at your fingertips.
What do a 1,275-foot painting, a 1958 photograph of Carrie Fisher joining a Brownie troop, and an illuminated manuscript by a famed medieval surgeon all have in common? As of this year, all are newly and freely accessible online (provided that continues to mean anything)—via the New Bedford Whaling Museum, Los Angeles Public Library, and New York Academy of Medicine, respectively.
These efforts are just a drop in the digital ocean: In 2017 alone, the National Archives added 17.1 million digital files (texts, images, sound recordings, and films) to its online catalog. When Atlas Obscura asked Miriam Kleinman, their Program Director for Public Affairs, for a highlight from the year, the digitization team was spoiled for choice. "Having to pick one," they reported, "is like picking your favorite child."
From these archives and others, Atlas Obscura has a selection of items that made their digital debuts this year.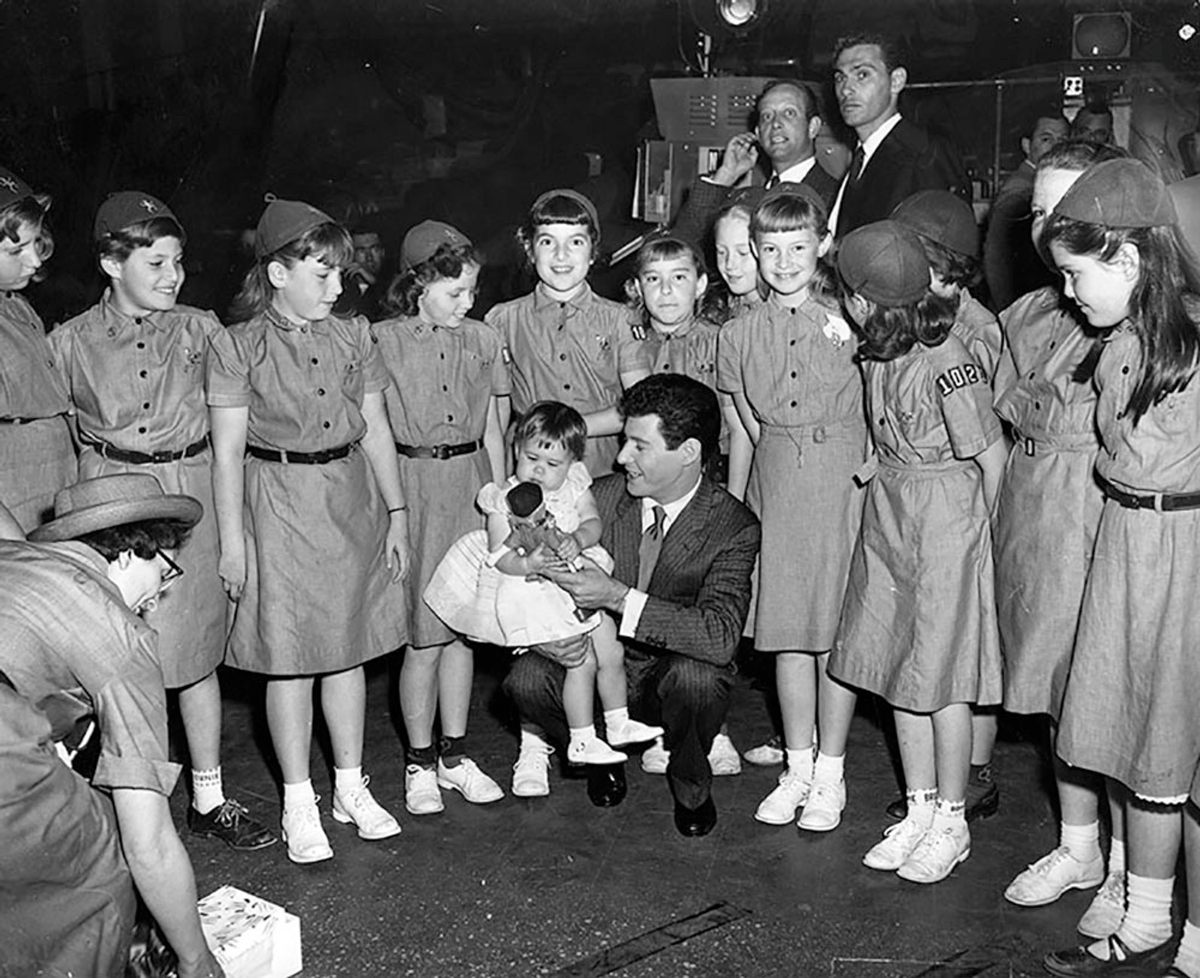 Carrie Fisher and her father, 1958
Christina Rice, Senior Librarian at the Los Angeles Public Library Photo Collection, shared images from the Valley Times newspaper archive. "For 2017, we're on pace to digitize around 5,800 photos, all from our Valley Times Collection, a newspaper photo archive covering the San Fernando Valley from 1946 to 1965," she says.
This photo shows the late, great Carrier Fisher as a child with her father, singer Eddie Fisher, receiving an honorary membership in the Riverside Drive School Brownie troop. "Carrie, shown in her daddy's lap, was presented Brownie doll and certificate of membership by Gloria Gene Lester who represented the troop," the caption reads. "Brownies toured NBC's Burbank studios and visited Fisher's television show."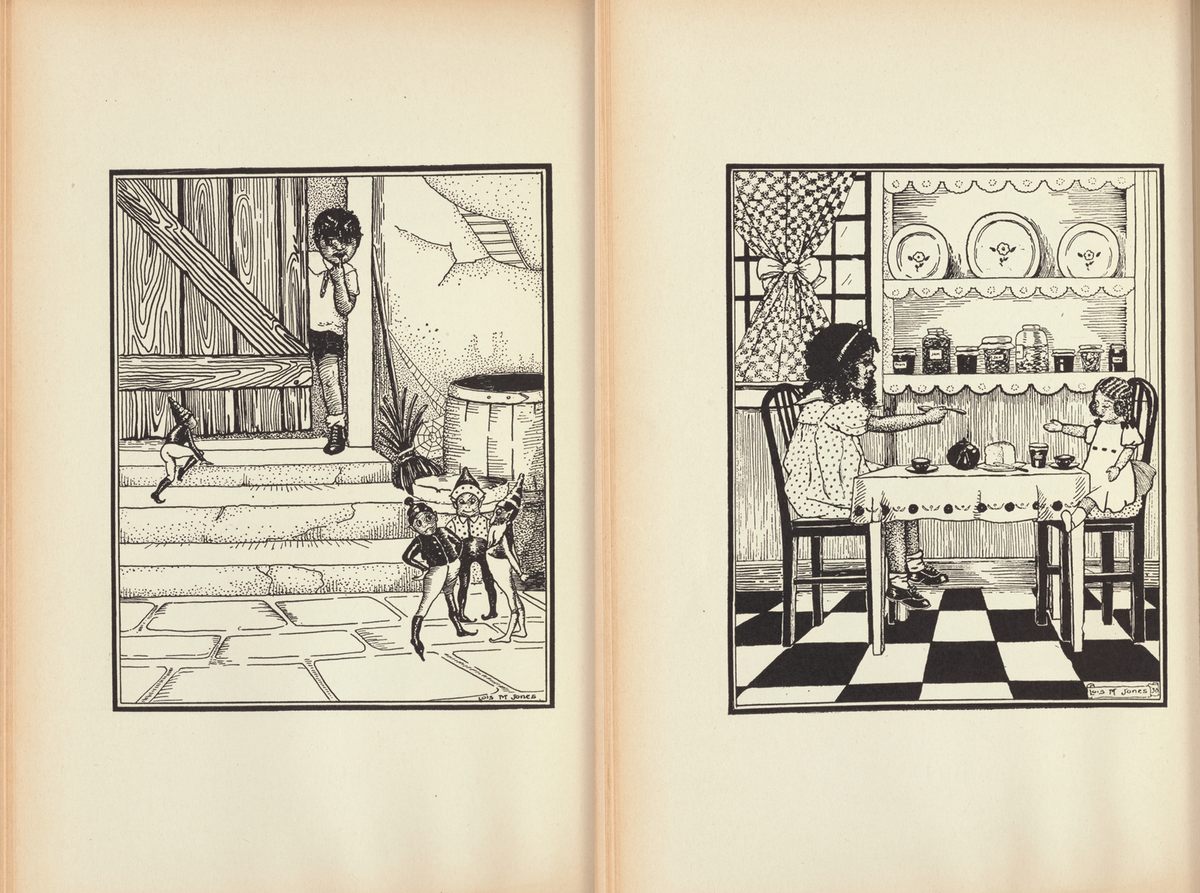 The Picture-Poetry Book, Gertrude McBrown with illustrations by Loïs Mailou Jones
This year saw a new online collection from the New York Public Library's Schomburg Center for Research in Black Culture, The Black Experience in Children's Books: Selections From Augusta Baker's Bibliographies. This group of rare and out-of-print books, first identified by librarian and storyteller Baker in 1946, date from between the 1930s and the 1960s. The titles "feature young black characters from the African diaspora and depicts life for children in Africa and North America," says Maira Liriano, Associate Chief Librarian at the Jean Blackwell Hutson Research and Reference Division.
"Other books in the collection celebrate the black experience through folkloric tales, songs, and poetry," she says, such as The Picture-Poetry Book. Illustrated by artist Loïs Mailou Jones, this title was published in 1935 by black-owned and operated The Associated Publishers, which, says Liriano, was founded by Carter G. Woodson in 1921, "to publish books on black history and culture for the general reader that were in short supply at the time."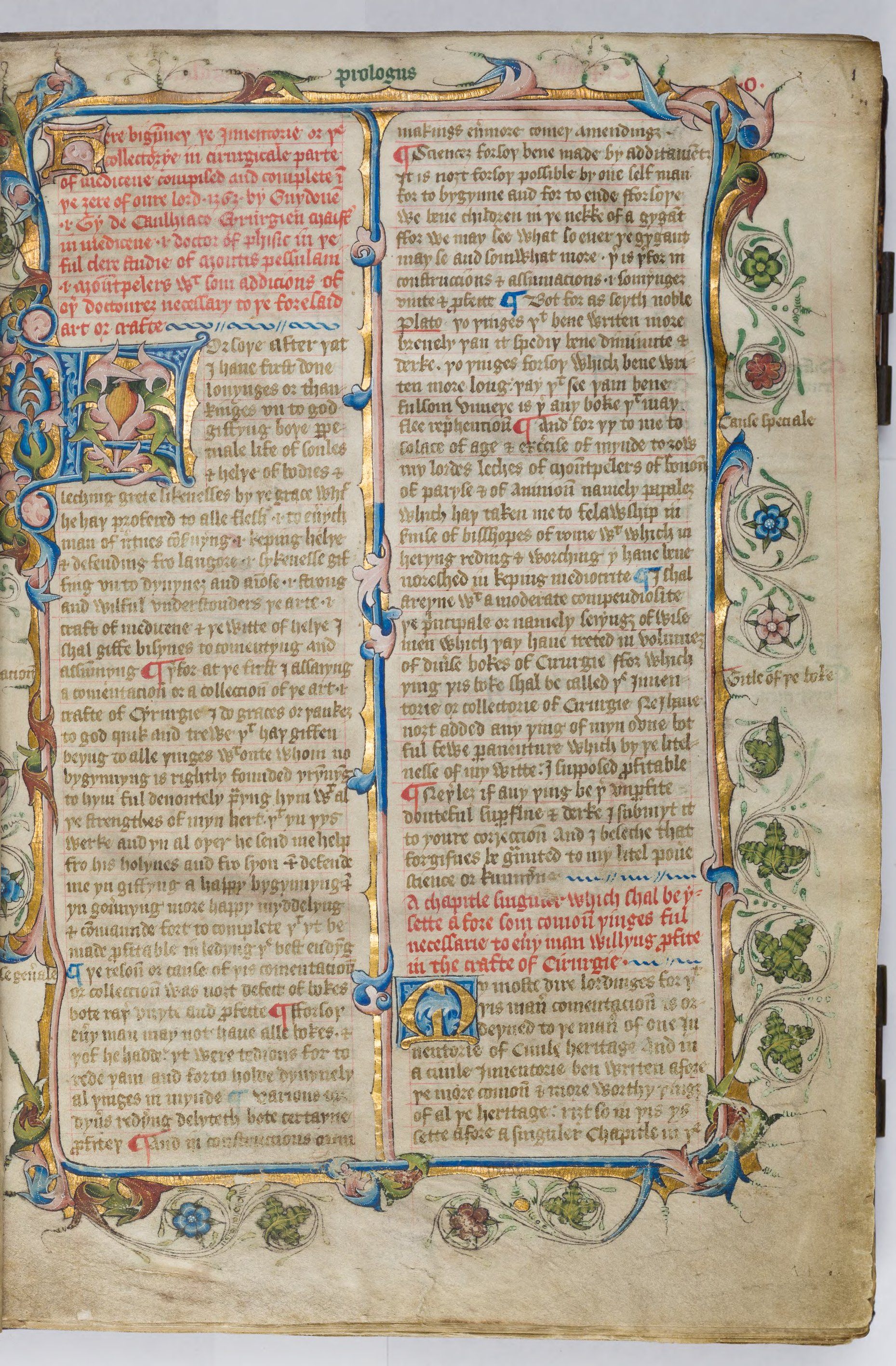 Chirurgia magna, Guy de Chauliac
The library at the New York Academy of Medicine holds more than half a million volumes, with 32,000 in the rare book collection. From this group, the Academy recently digitized this illuminated manuscript by surgeon Guy de Chauliac, known as the Chirurgia magna ("great surgery"). Chauliac first wrote the 181-page volume in the mid-14th century to record the medical knowledge of the time. This edition is illuminated in gold and silver, with ornate floral borders. The calfskin binding dates from either the time of Henry VII or the Elizabethan era, but experts have not been able to date it precisely.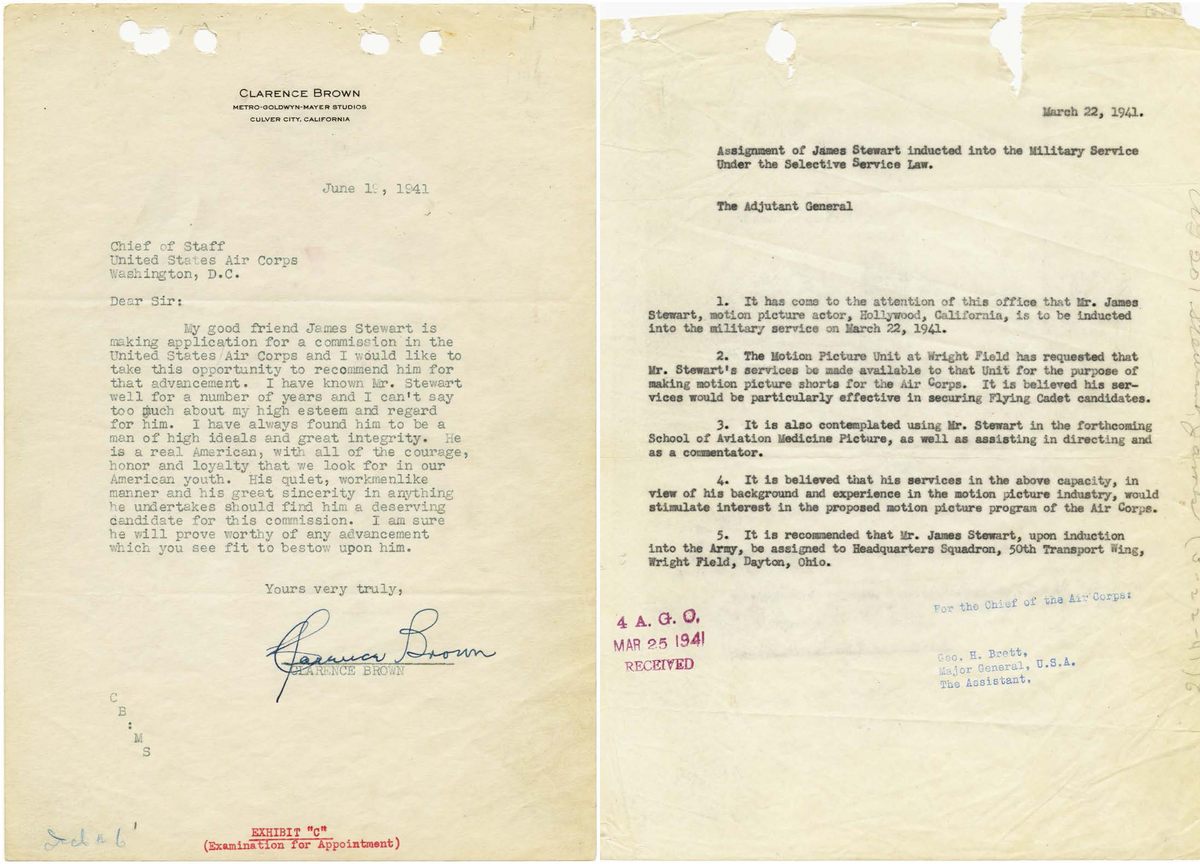 Notable Official Military Personnel Files
Since its creation in 1934, the National Archives has documented American history and culture—from the Women's Reserve Camouflage Corps to Master Plans for National Parks. As of December 12, 2017, their online catalog holds a mind-boggling 38,213,784 items.
These vast holdings including more than 100 Official Military Personnel Files for "historically significant individuals," says Kleiman, "such as military heroes, political leaders, cultural figures, celebrities, and entertainers." This includes Joe Louis, Elvis Presley, Desi Arnaz, Arthur Ashe, and Neil Armstrong, and the cover everything from induction letters to medical records to newspaper clippings.
There are intriguing notes throughout the collection: Presley's record contains a memo objecting to an insignia he wore in a Photoplay magazine shot. Louis's file includes the citation for his Legion of Merit medal. As for Jimmy Stewart, who was already a licensed pilot by the start of World War II, his file includes a letter of recommendation from director Clarence Brown, on MGM letterhead, and a 1941 memo requesting that he should be involved with "motion picture shorts" for Air Force recruits. The following year, the legendary actor appeared in the short recruitment film Winning Your Wings. The first film he made after the war was It's a Wonderful Life, and it's recently been reported he was suffering from PTSD at the time.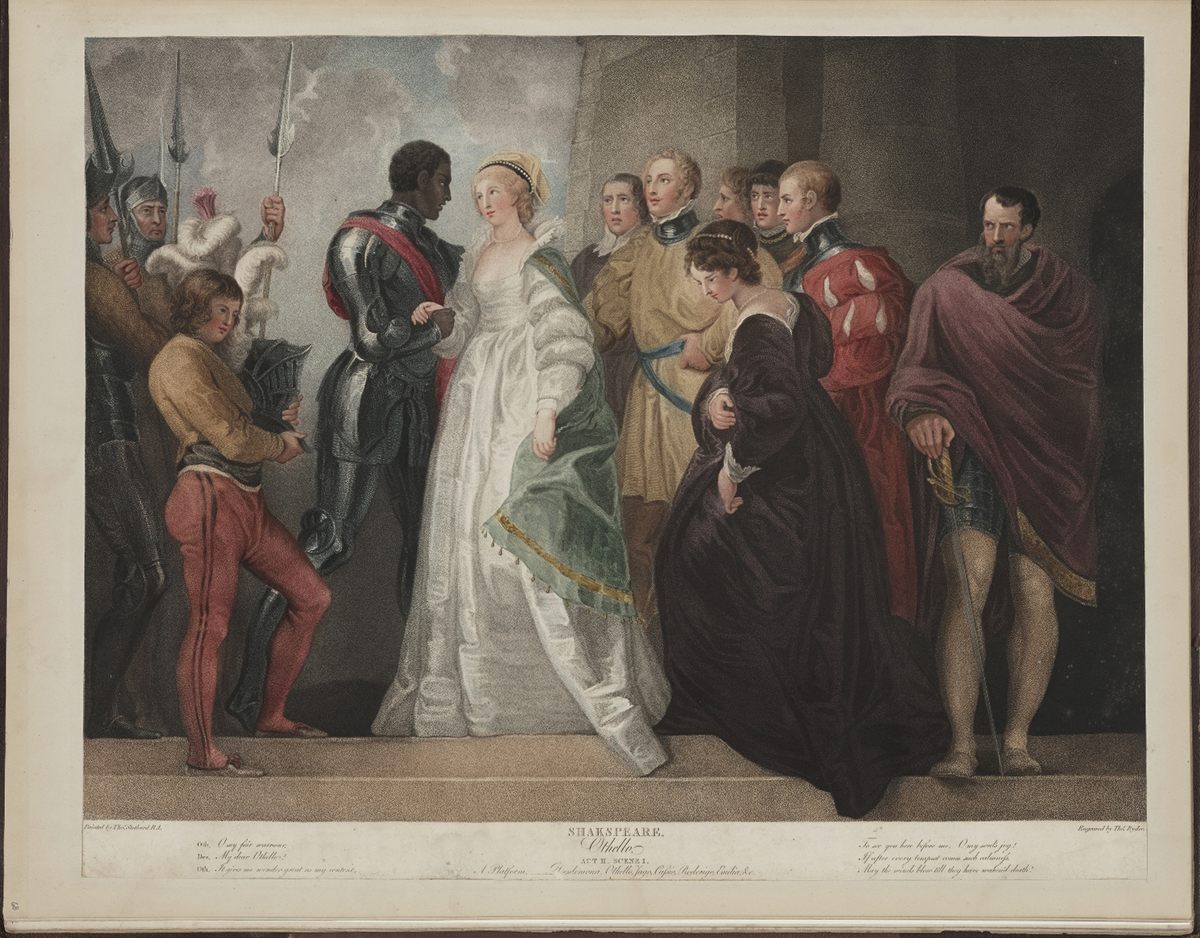 "Elephant Folios" from the Boydell Shakespeare Gallery
These aptly-named volumes are huge. A request for more information prompted, for the first time, a weigh-in of two folios. Erin Blake, Head of Collection Information Services, wheeled the bulky, illustrated volumes to the mailroom's postage scale, where each clocked in at between 22 and 24 pounds. Despite their size, Julia Ainsworth, Folger's Head of Photography and Digital Imaging, explained the digitization process was relatively straightforward, since they fit into a fully extended Kaiser copy stand (a mounting device used for photography).

As Blake explains over email, the Boydell Shakespeare Gallery opened in 1789, and copies of the prints in these volumes were also sold individually at a standard art-print size.* The Folger holds four copies of the publication, but the images featured here are from the folios that contain "8 proof states (printed in order to show progress made on the unfinished plate)," and color images "printed à la poupée, meaning that the printing plate itself carried the different colors of ink, a laborious inking process."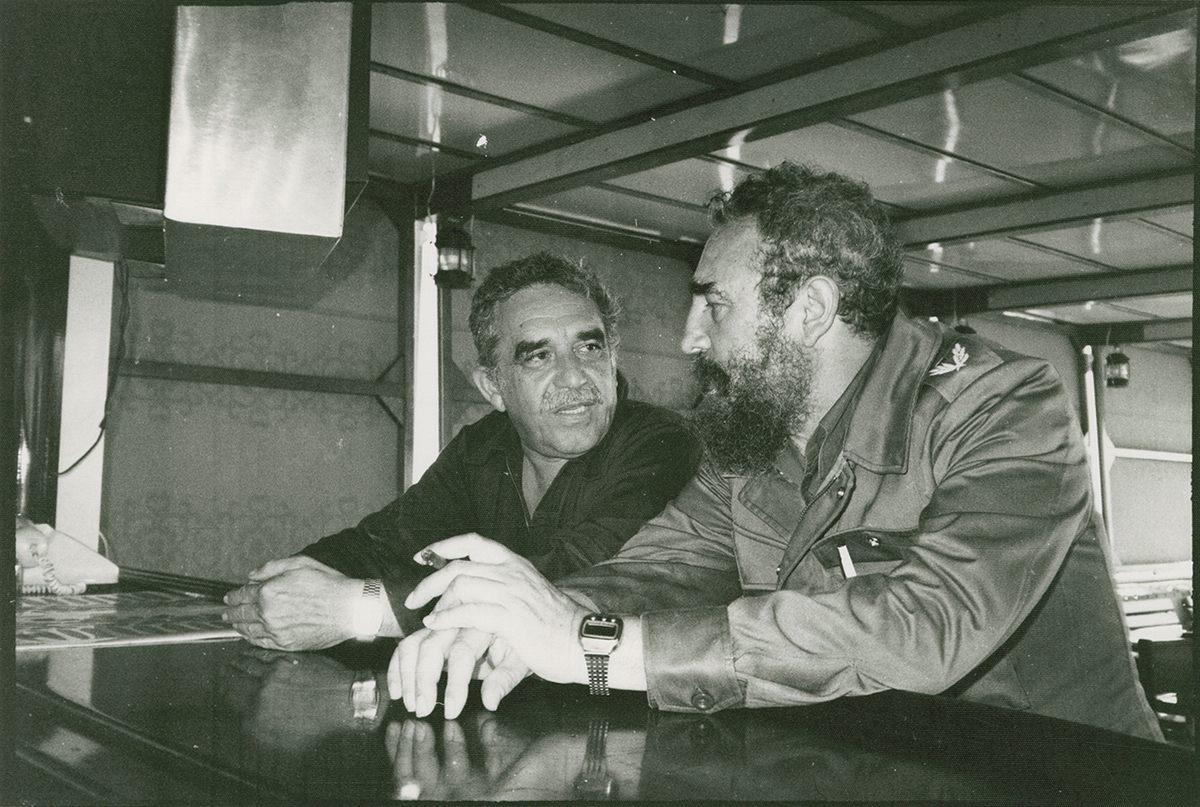 Gabriel García Márquez Archive
As of just this week, it is now possible to peruse more 27,000 photographs, notebooks, drafts, and other ephemera from the Gabriel García Márquez Archive. The online catalog includes a multitude of treasures from the Nobel laureate author. There is a draft of One Hundred Years of Solitude and several photos of García Márquez with Fidel Castro, and the archive has a tool that allows side-by-side comparison of different works.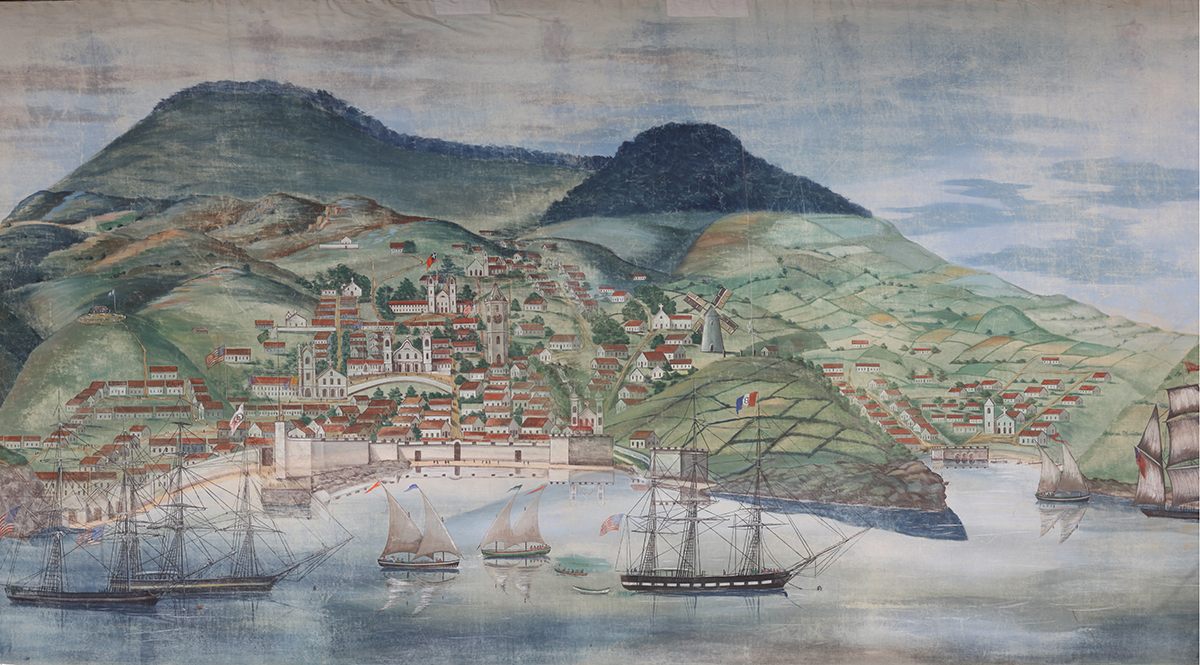 Grand Panorama of a Whaling Voyage 'Round the World
This was a landmark year for the New Bedford Whaling Museum in Massachusetts. It digitized what it believes is North America's largest painting, Grand Panorama of a Whaling Voyage 'Round the World, an artistic behemoth that measures 1,275 feet long and depicts 240 separate scenes from a whaling journey.
The painting was created in 1848 and would originally have been displayed to audiences as a moving panorama—scrolled across a stage in front of an audience. As you'd expect with a piece this old, large, and well-traveled, it needed extensive restoration before digitization. Now the museum is looking for a room large enough to display it in all its leviathan glory.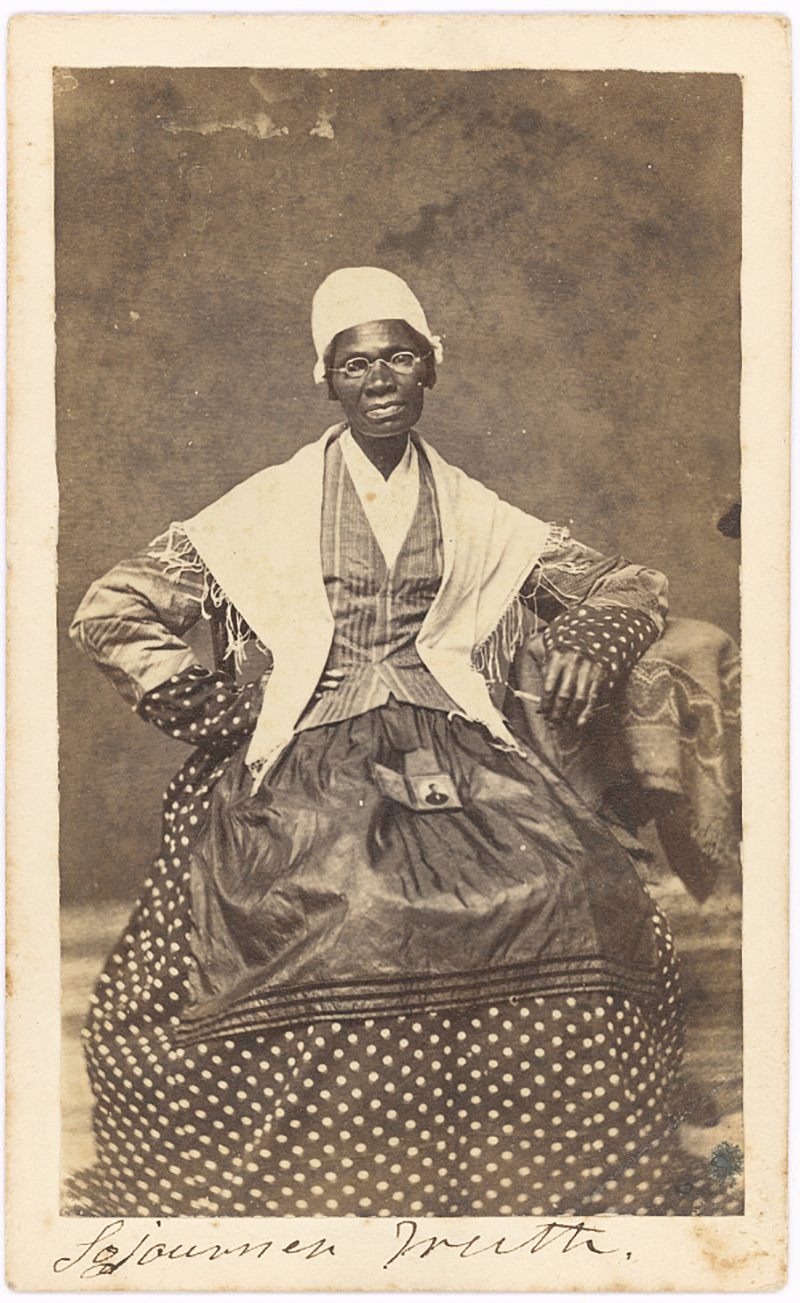 Sojourner Truth
This portrait of Sojourner Truth—abolitionist, women's rights activist—was taken in 1863 and includes a subtle personal detail. In her lap she holds a photograph of her grandson, James Caldwell. According to the notes on this portrait, Caldwell had served in the 54th Massachusetts Infantry Regiment and was held as a prisoner-of-war between 1863 and 1865. This portrait was donated to the Library of Congress in 2017, and it joins an estimated 40,000 new pictures in their online archive this year.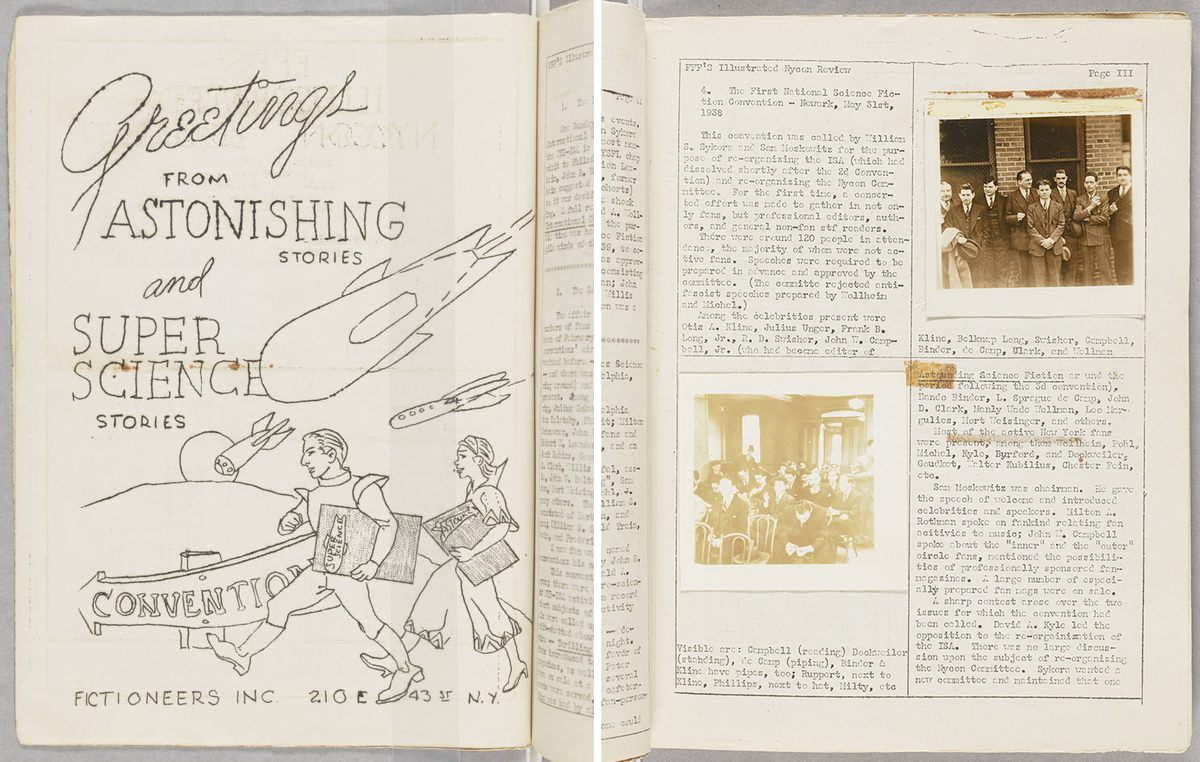 Science fiction fanzine from the James L. "Rusty" Hevelin Collection
The University of Iowa is home to, among other collections, some particularly delightful miniature books, a jewel-bound Burmese manuscript—and 10,000 volumes of sci-fi, fantasy, and horror fanzines from James L. "Rusty" Hevelin, an avid dealer, editor, and collector. The University acquired the collection after Hevelin's death and has been slowly digitizing its contents. The enterprise has a populist flavor, since fans have held charity auctions to help fund the collection and the fanzines themselves are available for transcription by volunteers, as part of the University's DIY History initiative. This year alone, 408 zines, totaling 6,355 pages, have made it online. The volume featured here is called FFF's Illustrated Nycon Review, 1942, and it stand out for the 25 photographs of sci-fi fans glued into it.
* Correction: This story originally stated that the prints were sold out of the bound volumes, and has been updated to reflect that they were sold both bound and individually.