Was the Long Island Iced Tea Invented in … Tennessee?
"Not since the 'Battle of Long Island' has Long Island's honor been so challenged."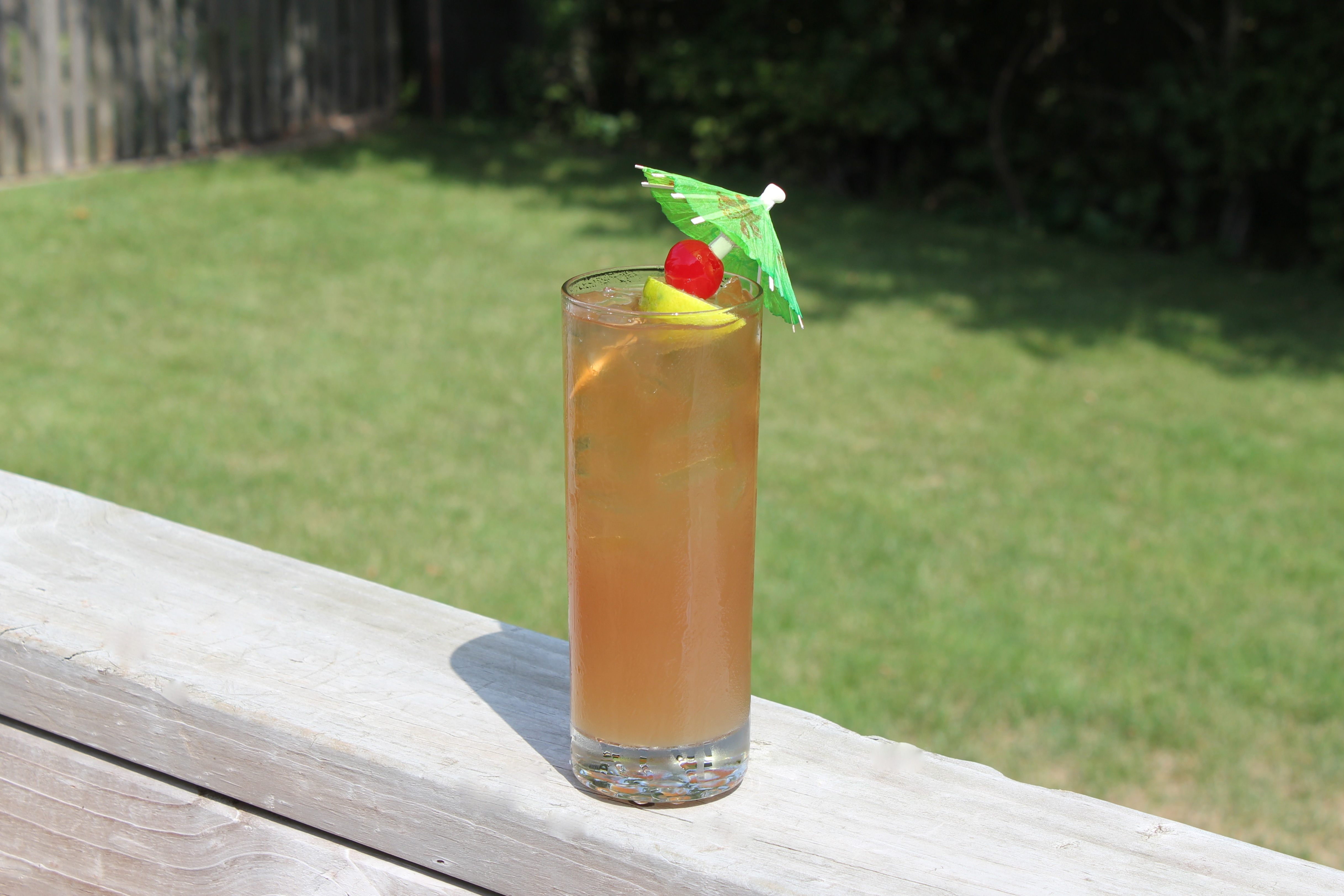 Tennesse's Long Island, which sits in the middle of the Holston River, has been many things. Originally a sacred Cherokee site, the island was known for bootlegging during Prohibition. But locals in nearby Kingsport are now claiming those tumultuous days produced something very special: the Long Island Iced Tea cocktail. The assertion that the drink—which packs a punch by combining liquors including vodka, rum, and gin—originated in Tennessee is causing a tempest in a teapot. After all, New York's Long Islanders proudly claim the drink as their own.
According to Visit Kingsport, a bootlegger named Charlie "Old Man" Bishop got creative with his liquors one day on the island, mixing them together with maple syrup. In the 1940s, his son Ransom Bishop added citrus juice and cola, creating a drink that might be familiar to bar-goers today.
Kingsport's new marketing campaign, which features this origin story, has not been well received in Long Island, New York. Their Iced Tea is the standard, and uses sour mix and Triple Sec instead of maple syrup. It's also younger, created at the Oak Beach Inn in 1972 as part of a mixology contest. Visit Kingsport and Discover Long Island, the tourism boards for the two regions, faced off on May 10, exchanging letters establishing their Iced Tea sovereignty. "Not since the 'Battle of Long Island' in the Revolutionary War has Long Island's honor been so challenged," wrote bar owner Butch Yamali on behalf of Long Island, New York, comparing the tea tizzy (jokingly) to the Civil War. Yamali then challenged Kingsport to a "Battle for the Tea," where blindfolded patrons could sample Teas from both regions to decide which reigns supreme.
Jud Teague, the Executive Director for Visit Kingsport, responded, "You're laying claim to what's ours—and them's fighting words." He accepted the challenge, before signing off with a defiant "Bless Y'alls Hearts." The date of the showdown has yet to be set, and there's no word on which Long Island will host. So if Long Island, Kansas, or Long Island, Maine, wants to create their own version of the cocktail, there's still time.
Gastro Obscura covers the world's most wondrous food and drink.
Sign up for our email, delivered twice a week.