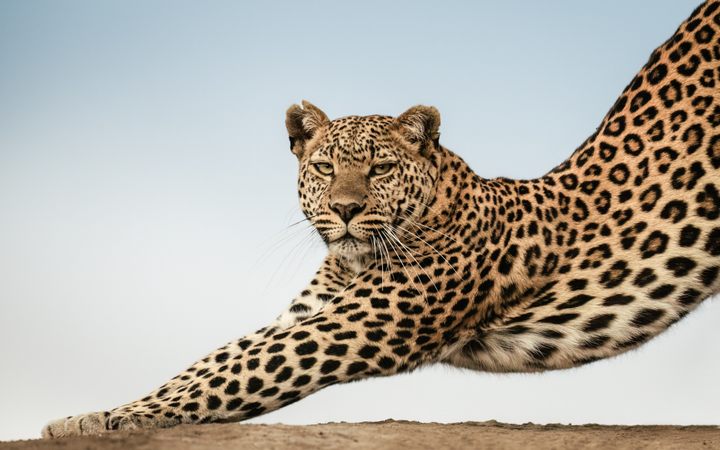 Kenya's Maasai Mara Wildlife Reserve Is a Photographer's Playground
At least while the lions behave.
In the windswept grasslands along Kenya's southern border with Tanzania is one of Africa's greatest natural treasures, the Maasai Mara National Reserve. Stretching across 580 square miles of wilderness, the reserve is home to a diverse array of wildlife. Elephants stomp across the grasslands. Hippos bathe in the muddy banks of the Mara River, the park's only year-round water source. And lions prowl the plains looking for prey. Between July and August, the park plays host to one of the largest annual animal migrations in the world. Known as the Great Migration, more than one million wildebeests, along with zebras and gazelles, travel from the Serengeti in Tanzania to the Maasai Mara in search of greener pastures during the dry season. The spectacle has been heralded as one of the seven wonders of the natural world.
Wildlife photographers flock to the park year-round hoping to capture a moment in the Maasai Mara animals' lives. Whether it's a lioness carrying her squirming cub in her mouth or a leopard having a nice long stretch, the perfect shot takes patience, an excellent guide, and a good bit of luck.
In recognition of that challenge, local tourism industry stakeholders crown a "Greatest Maasai Mara Photographer of the Year." Selected from 50 finalists, this year's winner was actually a duo: Kenyan photographers Preeti and Prashant Chacko. The pair earned the title for "Hallelujah," their stunning black-and-white image of a giraffe and her calf on the windswept Kenyan grasslands. This photograph, along with the other finalists, paints a particularly poignant picture as a years-long drought continues to decimate wildlife in the park. To celebrate the resilience and majesty of these animals, Atlas Obscura selected some of our favorite images from the competition.
Correction: This article incorrectly stated that Maasai Mara National Reserve was along the shores of Lake Victoria.
This story originally ran in 2023; it has been updated for 2023.