Museums Once Coated Native Cultural Objects in Toxic Pesticides
Before you can decolonize a museum collection, you may need to decontaminate it.
In 1995, elders from the Hopi Tribe traveled to the Harvard Peabody Museum to retrieve three Hopi "Friends," or ceremonial masks. It should have been a moment for celebration: After decades of being stored in stacks or displayed for the public, many of the items would finally be going home. But during the visit, the Hopi representatives were also given gloves and respirators, and cautioned against direct contact with the objects. The museum curators couldn't be sure, but they thought the items might be contaminated with dangerous pesticides.
In museums across the country and the world, important and often sacred cultural items were blanketed in dangerous chemicals for the purpose of preservation. Tribes first encountered the extent of this contamination in the late 1990s. The Seneca Nation retrieved medicine masks that had been fumigated, and several tested positive for arsenic. The Hoopa Valley Tribe repatriated baskets, headbands and other ceremonial items, only to learn that nearly all the items were contaminated with mercury, DDT, and other dangerous chemicals.
The museums had not acted with malicious intent, but rather to preserve the materials from damage by pests. "We didn't expect it to be like that," says Lee Wayne Lomayestewa, the repatriation coordinator at the Hopi Cultural Preservation Office. Lomayestewa wasn't present at the visit to Harvard, but he went on a similar trip to the American Museum of Natural History, and recalls the overpowering smell of the contaminated objects. "We were all happy to receive these items," he says, but he later had to get himself tested for such elements as mercury and arsenic. (He ended up being fine, though his coworkers still tease him about glowing in the dark.)
Under the 1990 Native American Graves Protection and Repatriation Act, known as NAGPRA, museums were required to inventory their collections and mark out which artifacts and ancestral remains belonged to which tribes. After the law took effect, the Hopi were contacted by 330 museums, some with collections that included more than 10,000 Hopi items. The problem was that poisonous objects were being sent back to tribal communities, and many would go back into rituals, coming in close proximity to a person's skin, eyes, nose, and mouth. It seemed like a disaster waiting to happen—and one that demanded an immediate response.
Although many museums didn't keep records of when they started using chemicals or what kind they used, the practice is thought to go back at least to the 18th century. According to the U.S. Department of the Interior, the National Park Service previously published a list at one point of the more than 55 pesticides known to have been used on collections. (It is no longer available online.) "The best course of action," advises the DOI, "is to consult an industrial hygienist who can evaluate the potential for exposure and the degree of toxicity."
Most conservators stopped using chemicals to preserve artifacts around the 1970s, but it wasn't until the early 1980s that museums began investigating pesticide residue in collections. Back then, conservators were mostly concerned about the damaging effect of chemicals on the color or texture of the various objects, says Nancy Odegaard, a conservator at the Arizona State Museum and professor of anthropology and materials science at the University of Arizona.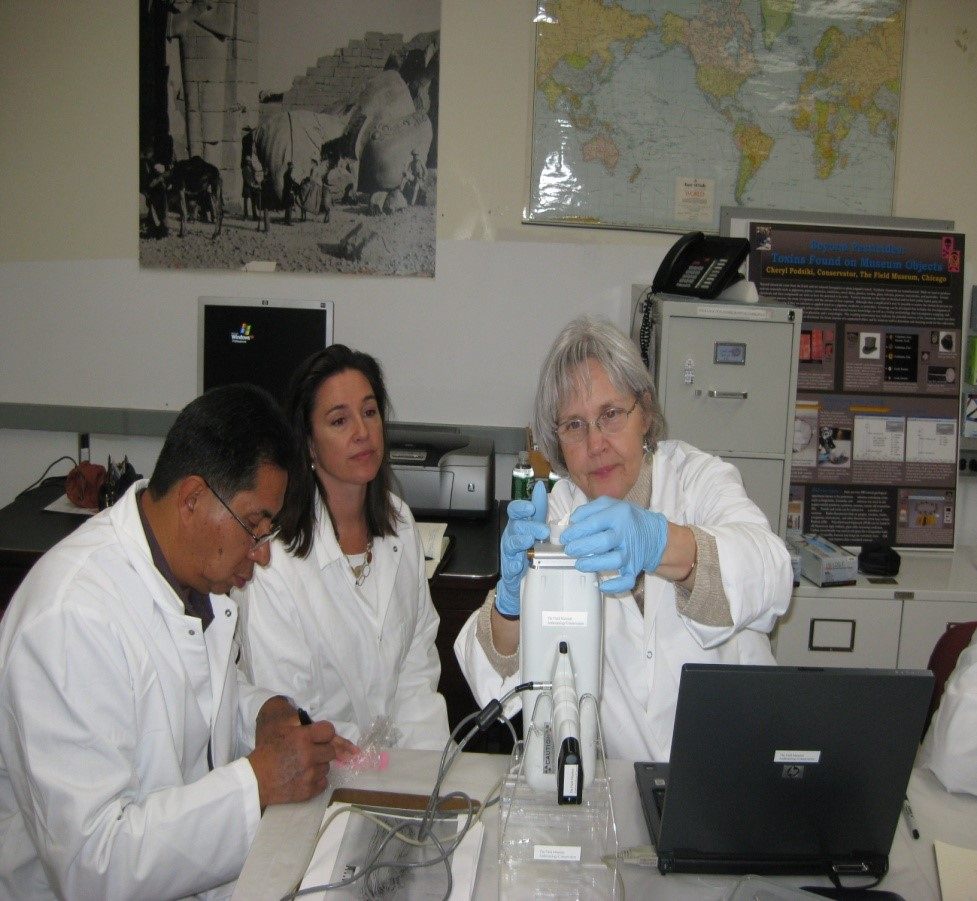 When NAGPRA passed, Odegaard and her colleagues were already involved in cataloguing museum collections—no easy task before the Internet came along. In 1999 and 2000, after Odegaard learned about the Hopi Tribe's experience with repatriation, she decided to investigate the full history of chemical use on museum artifacts, and held workshops with Arizona tribes to alert them of the potential dangers.
One problem was the lack of records. "It's a bit like, how many times did you wash the dishes or vacuum the floor?" Odegaard says. "It was housekeeping to put pesticides on." She consulted an old curator's diary, which gave a list of which chemicals were applied at the time, and worked with other museums, ultimately putting together a list of 99 pesticides that had been recorded.
The revelations about pesticide use were like "the straw that broke the camel's back" for many indigenous communities, says Alyce Sadongei, one of Odegaard's museum colleagues and a member of the Kiowa and Tohono O'odham peoples. "A lot of people were angry and upset because these aren't just typical utilitarian objects, they were very, very significant objects. It was like, 'I can't believe there's one more thing to do.'"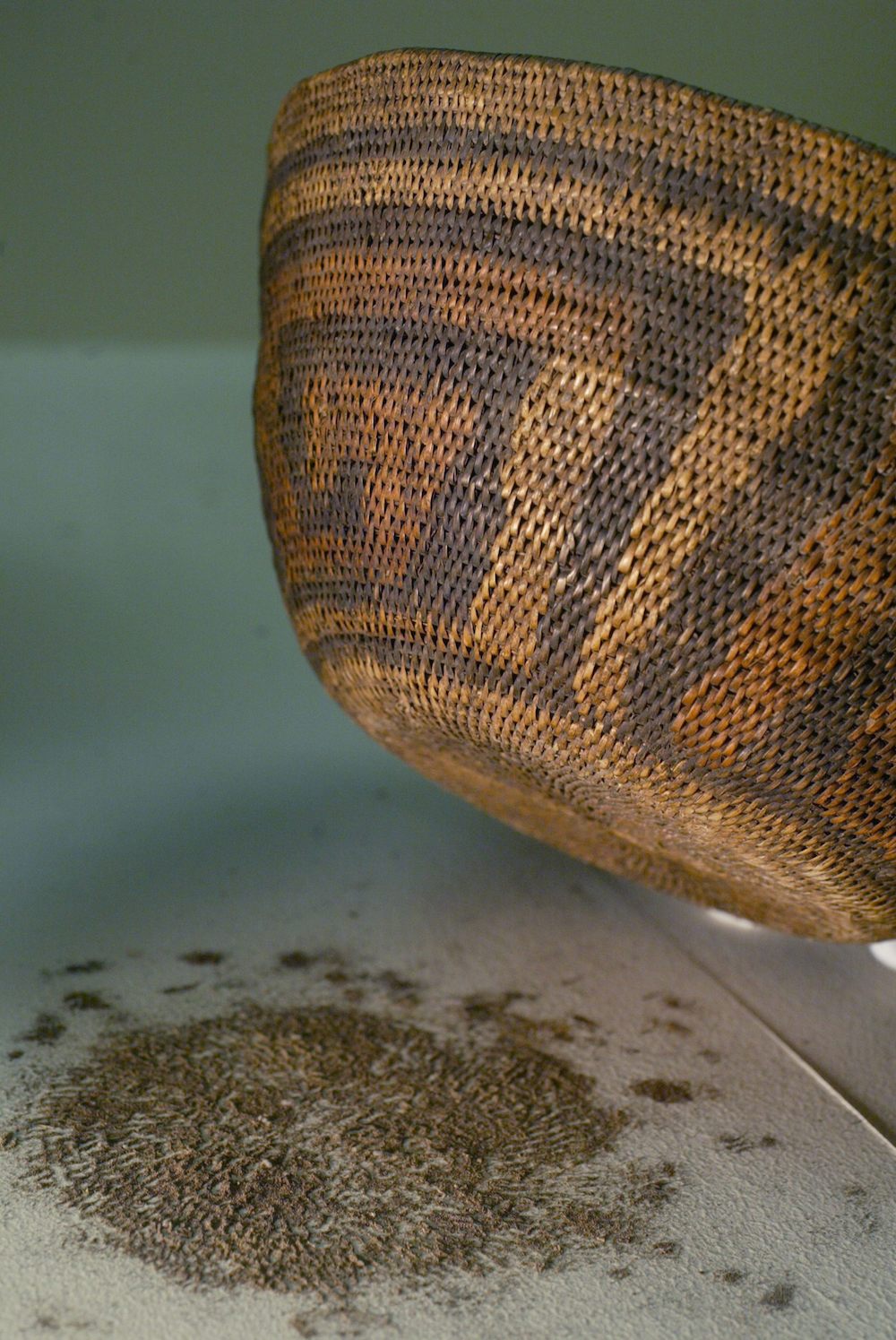 As museums and tribal communities realized the scope of the problem, workshops materialized around the country. Although only a few tribes chose to speak publicly about their experiences—the Hoopa of California, the Seneca Nation of New York, and the Hopi—chemical contamination may have affected items belonging to hundreds of communities.
The standard method for identifying pesticides was X-ray fluorescence spectroscopy, or XRF, which could calculate levels of mercury, lead, arsenic, and other heavy metals, but not pesticides such as DDT or Roundup, which were used on archaeological sites to clear off plant life before digging. But even if an object tested positive for lead or mercury, that didn't necessarily mean it had been treated with pesticides. Glass beads nearly always have arsenic, Odegaard says, because their color comes in part from metals. (They aren't dangerous to humans unless swallowed, she adds.)
Odegaard and Sadongei used their early research to argue for an update to the law. When it passed in 1996, it required museums to provide documentation about whether or not objects had dangerous chemicals on them—but of course, not every museum had the records that definitively proved whether an object had ever been chemically treated.
The Field Museum of Natural History, in Chicago, has one of the largest collections of Hopi material in the world—more than 11,000 entries in their catalog. "A large portion is considered sacred by the Hopi, and there is a strong belief that these, as well as the archaeological collections, were acquired without the approval of the appropriate village and clan leaders," explains a paper co-authored by Helen Robbins, the museum's repatriation director, and Leigh Kuwanwisiwma, the former director of the Hopi Cultural Preservation Office. Robbins says the Hopi Tribe helped change the conversation around repatriation and pesticides, and the museum has received numerous grants to pay for extensive chemical testing.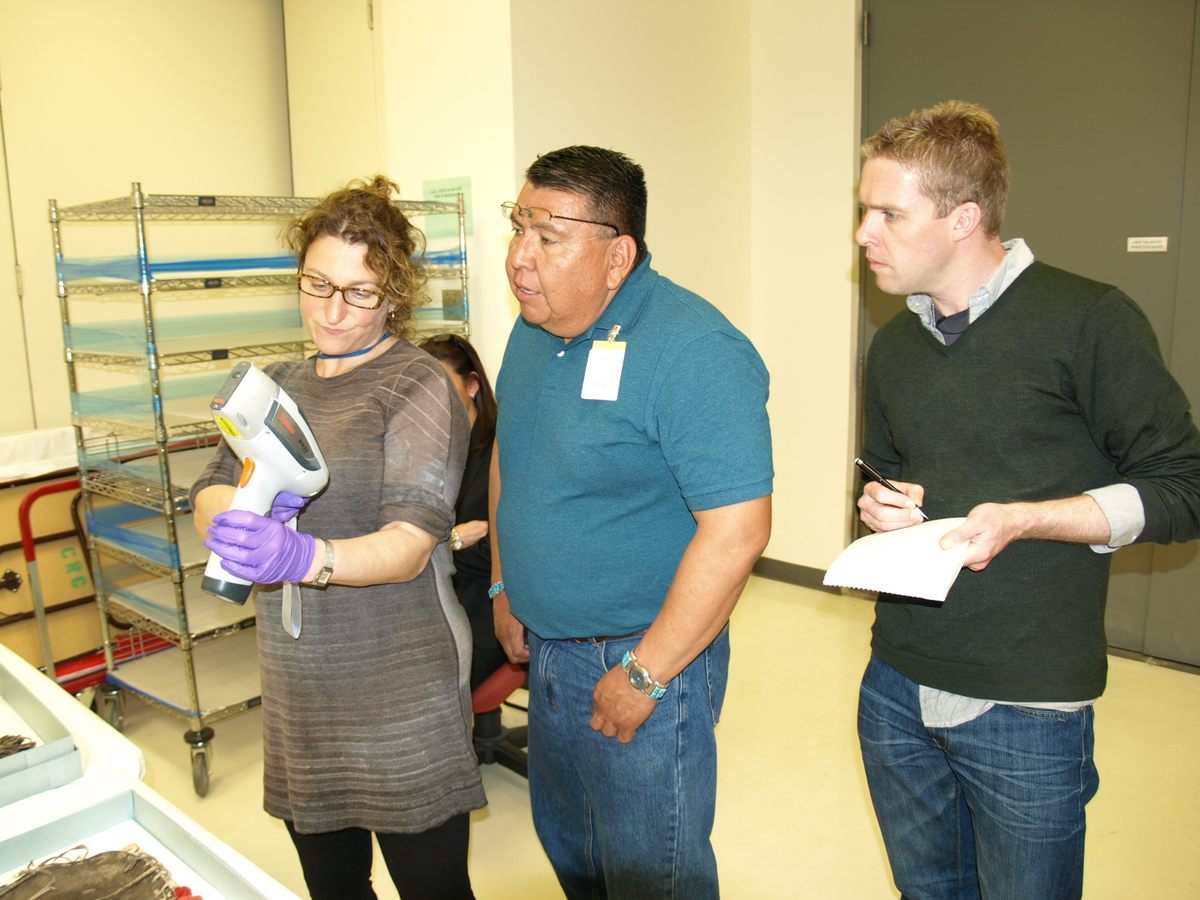 Bringing objects back to Hopi villages has been a complicated process, even if the vast majority of them aren't contaminated, says Lomayestewa. "A lot of these museums have items that we already asked for, but they're holding on to them for us until we get a museum or holding facility," Lomayestewa says. The Hopi Tribe has designated a 10-acre lot for construction and created a Museum Learning Center committee to help raise funds for the project, but Lomayestewa predicts it might be a few years before everything comes together.
Today, established museums use non-destructive, non-poisonous methods of pest control. Objects are either sealed in airless bags or frozen for a set period of time, to kill off any pests. After 20 years of trial and error, there's a lot more experience and wisdom to guide the work with different tribal communities.
"A lot of times, there was distrust in terms of the relationship between the United States and Indian people like myself," says Terry Snowball, who is Prairie Band Potawatomi/Wisconsin Ho-Chunk and works as the repatriation coordinator at the National Museum of the American Indian. But, he adds, when museums include indigenous people in their process, it helps to show that the problems and solutions are being taken seriously.
Sadongei, who played a similar role at Arizona State Museum, wants to pass on the knowledge needed to guide tribal communities in the future. "I'm hoping that our work has given a process, and a beam of light," she says. "So they don't feel that it's totally impossible."