Gum Wall
A wall of chewing gum moonlights as collective art.
View all photos
Gum Wall window ledge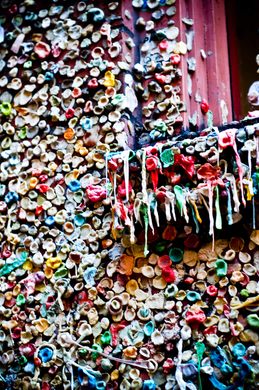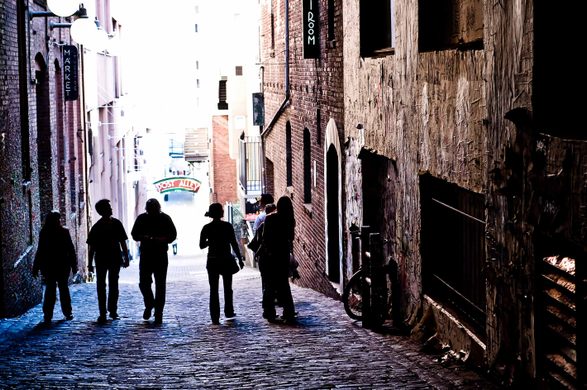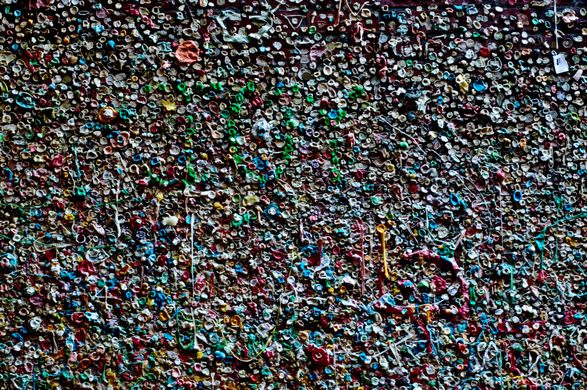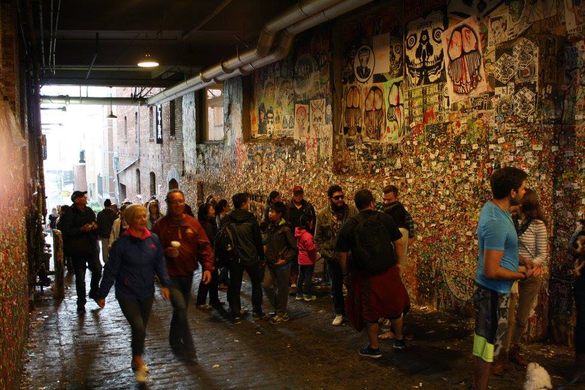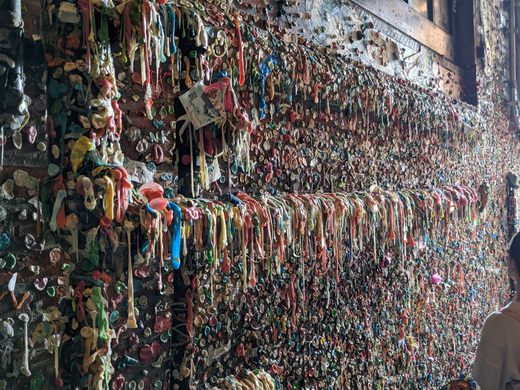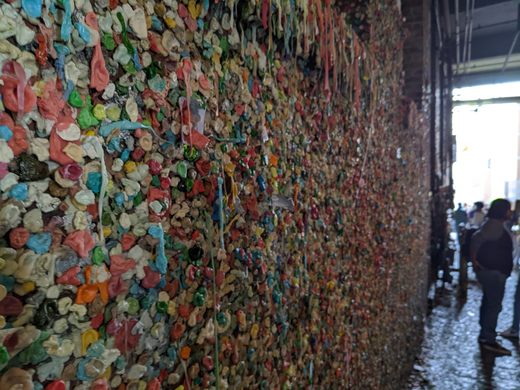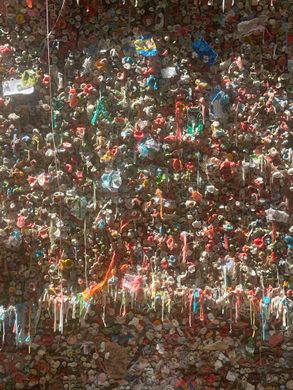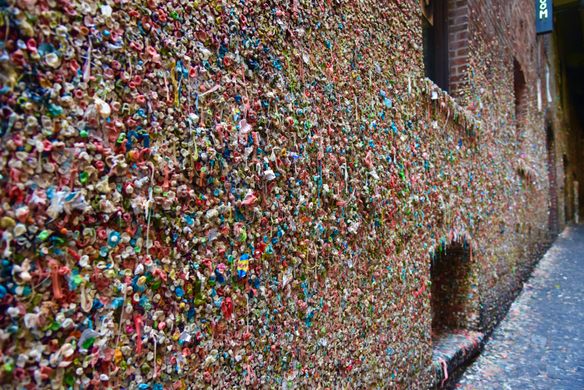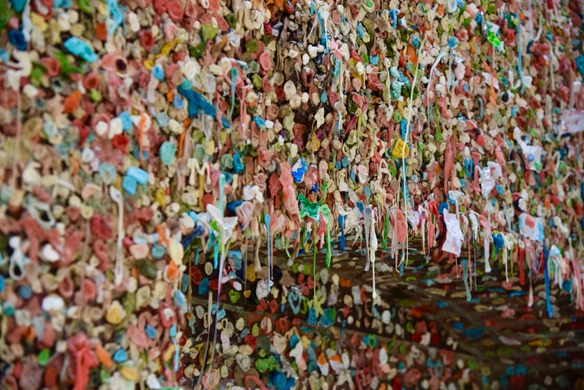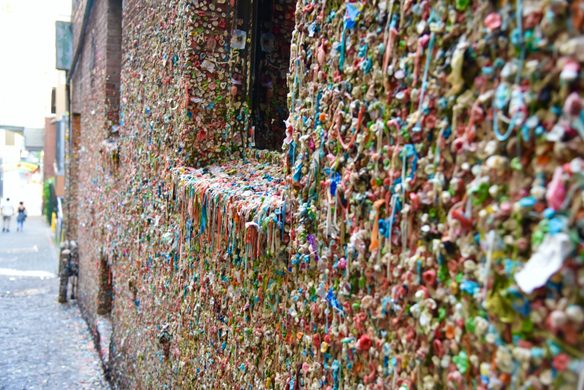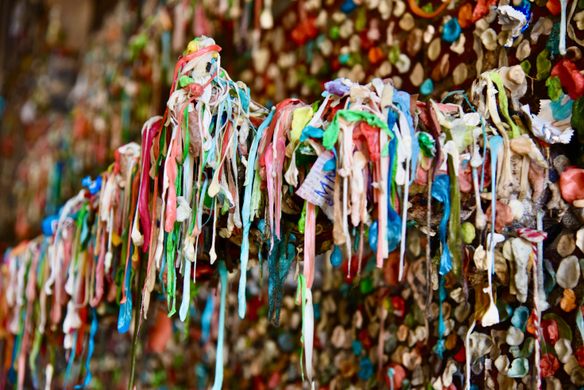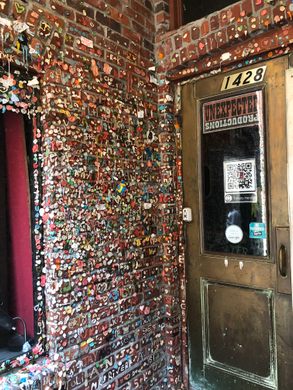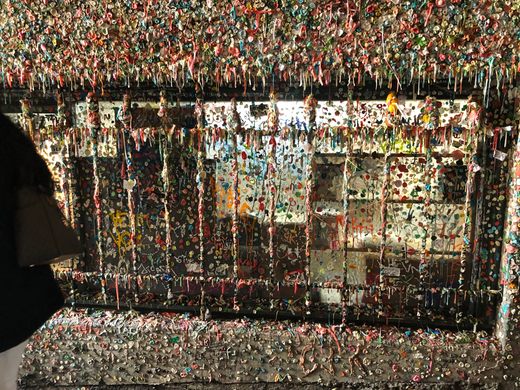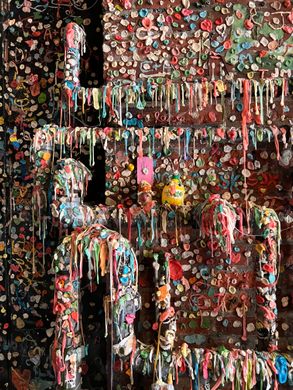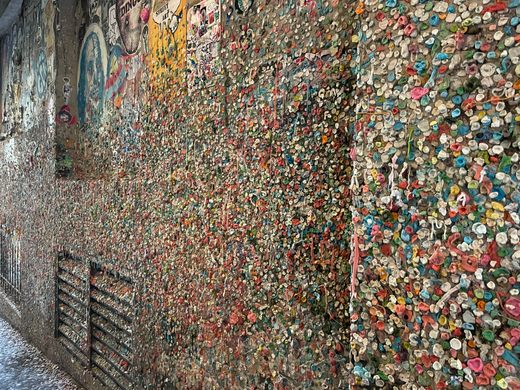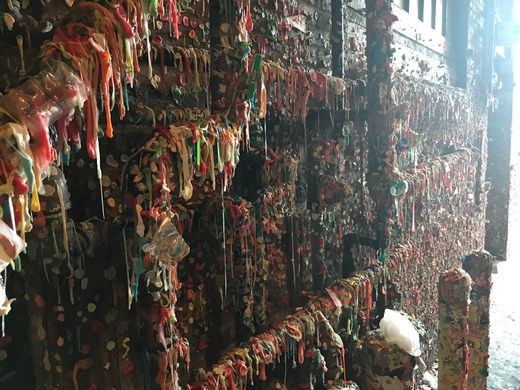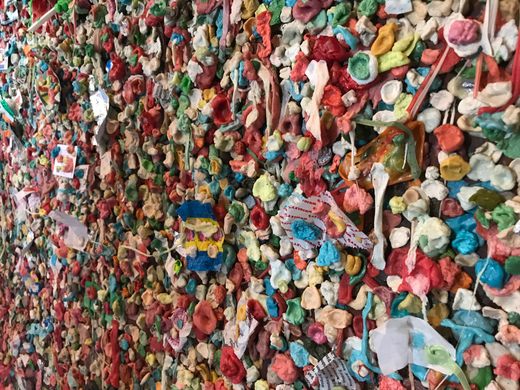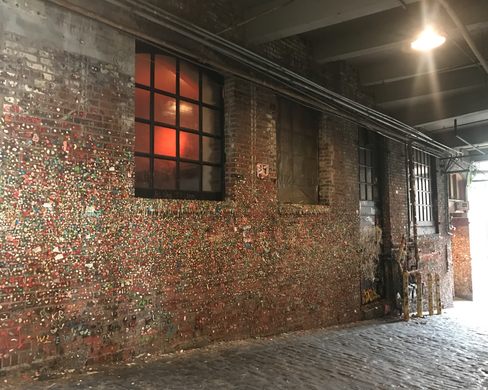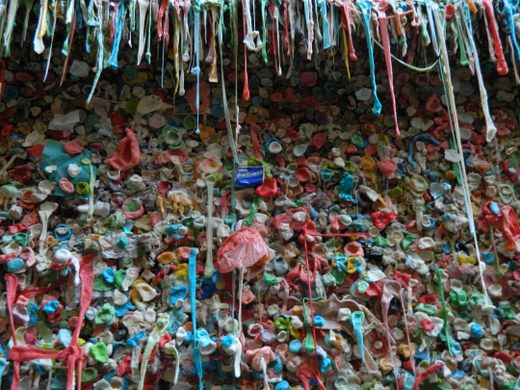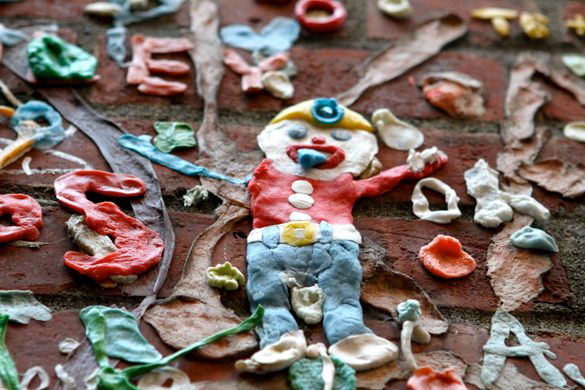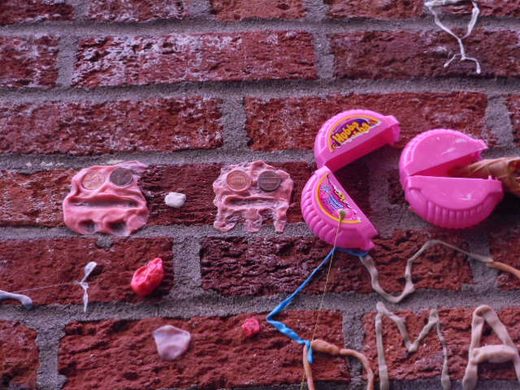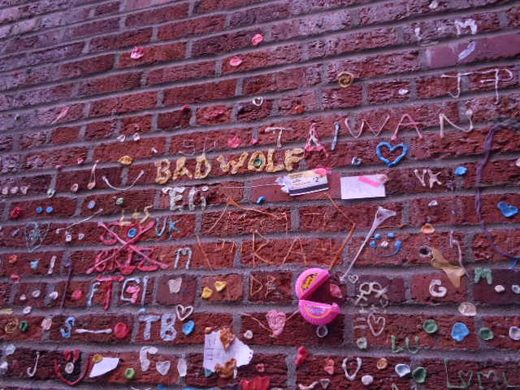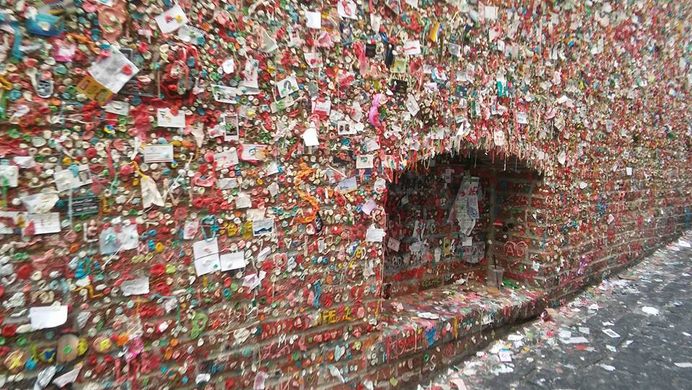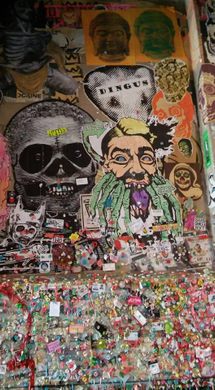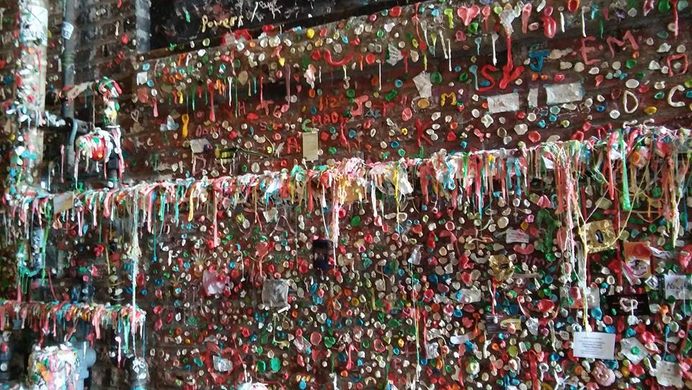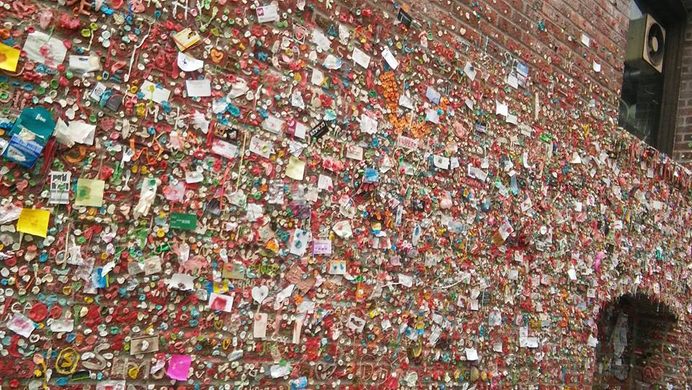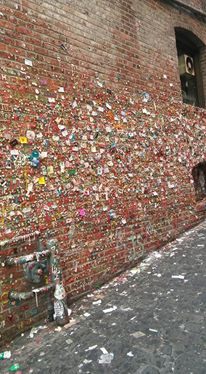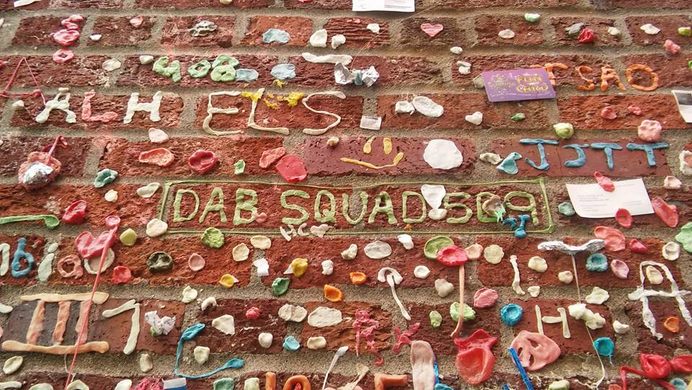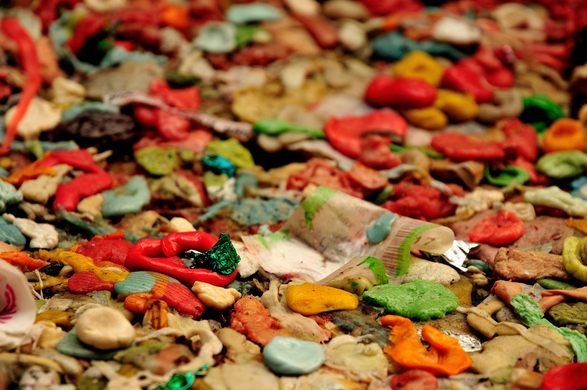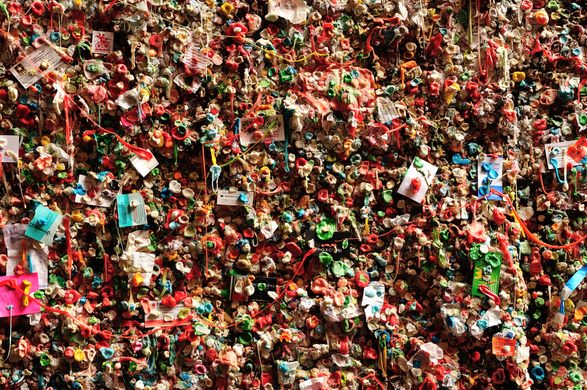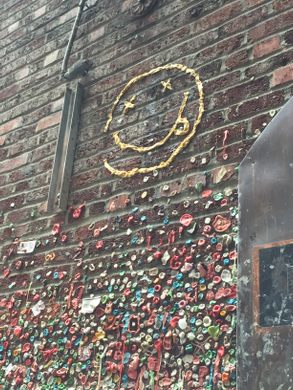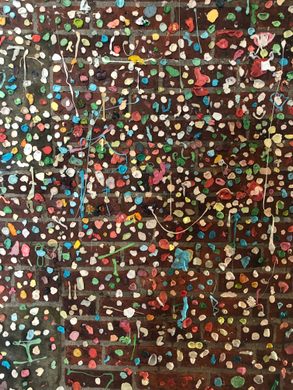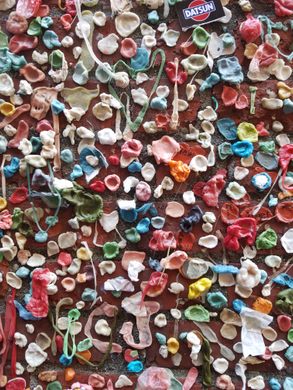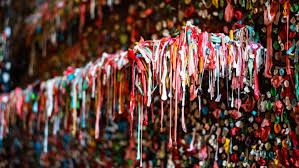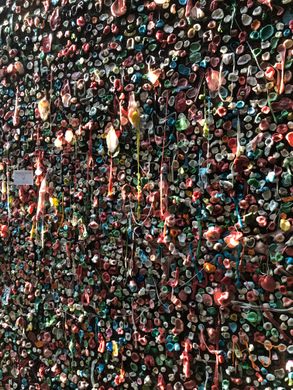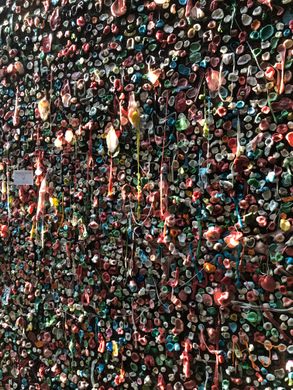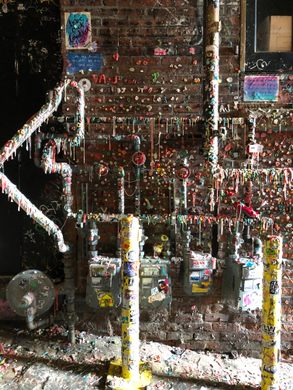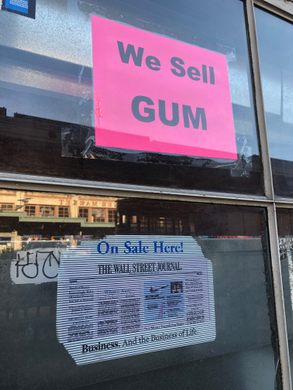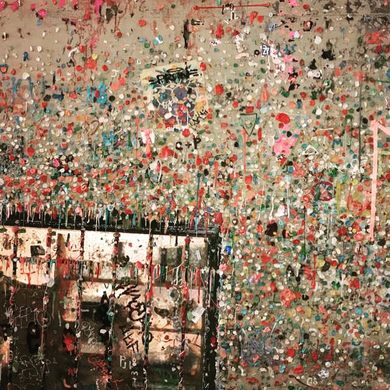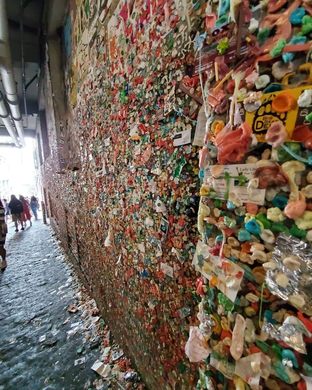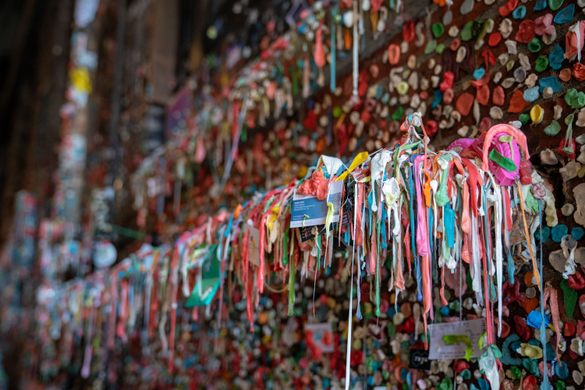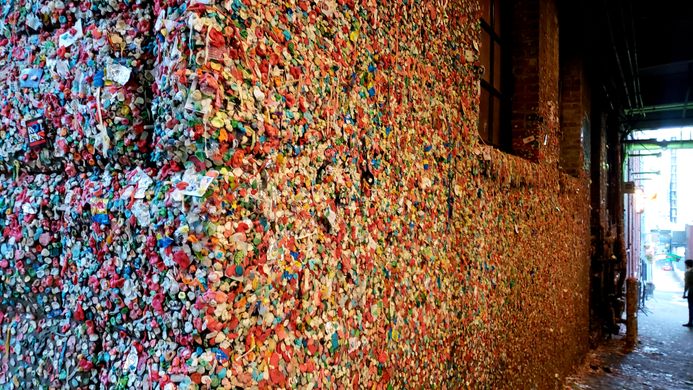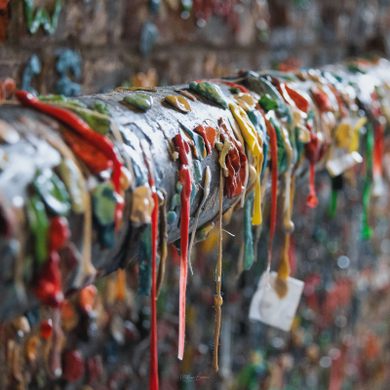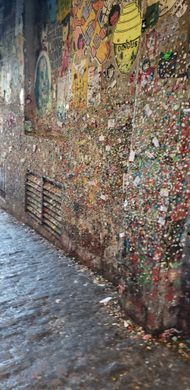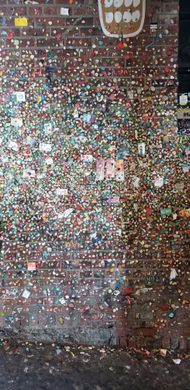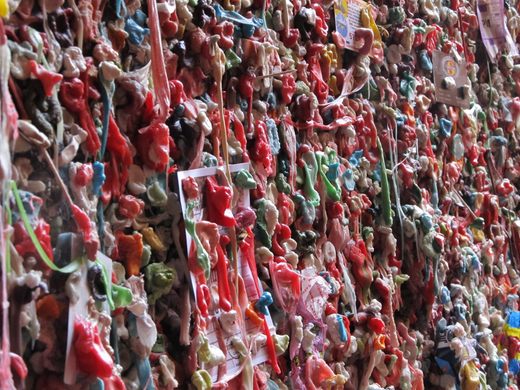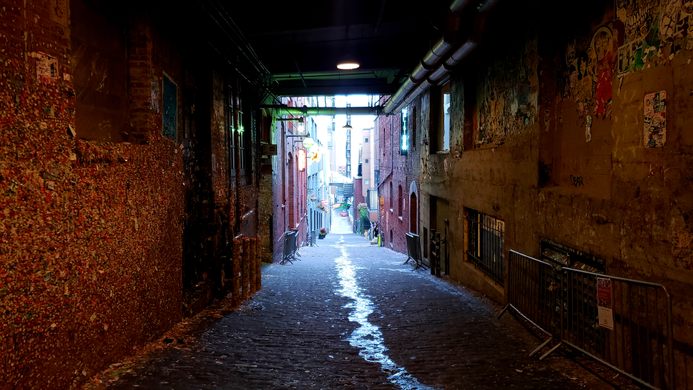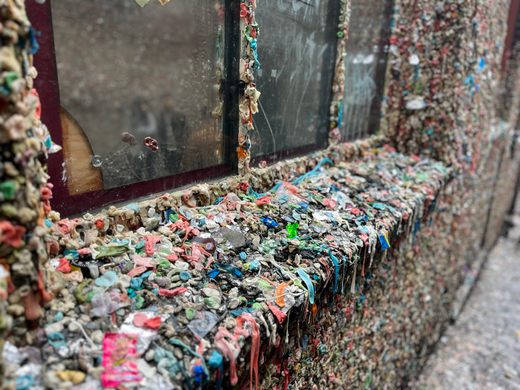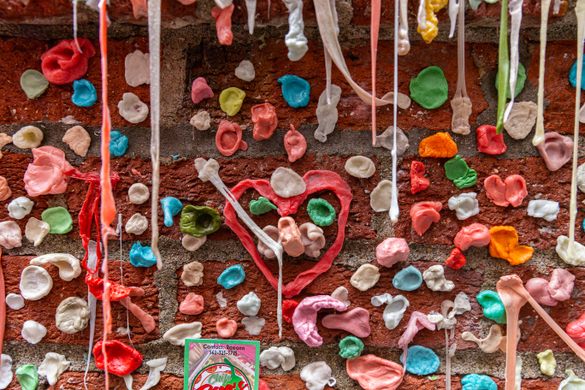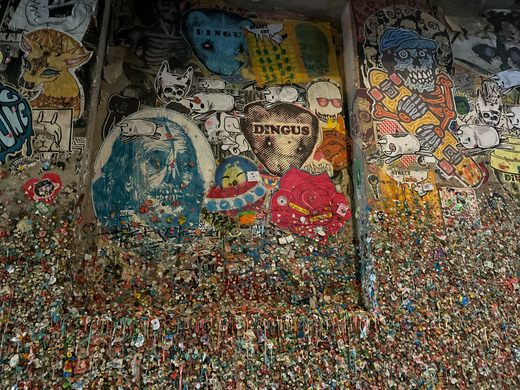 Down an unassuming alleyway next to Seattle's famed Pike Place Market is a hidden work of art dubbed the Gum Wall or the Wall of Gum. The unexpected and colorful display is an excellent representation of Seattle's unique charm and character.
Started in the 1990s when local patrons in line for an improv show at Post Alley's Market Theater stuck their used gum on the wall, the Gum Wall has grown piece by piece to cover an enormous expanse of brick wall and continues to expand down the alleyway. The resulting colors and overall imagery are fascinating.
The stench of decaying and aged chewing gum can be a bit offensive, but the Gum Wall is still an intriguing sight. Some consider the wall to be a monstrosity or a glorification of littering, but to most the Gum Wall stands as a beautiful work of collective art.
For 3 days beginning November 10th, 2015, the Pike Place Market Preservation and Development Authority pressure-washed, scraped, and cleaned the wall for the first time in 20 years… but beginning the very next weekend, locals and tourists collectively started to recreate the wall at the same location as before.
Know Before You Go
Head down a ramp (look for the Market Theater sign) to the left of the main entrance (marked by a large neon "Public Market" sign) to Pike Place Market in downtown Seattle. At the bottom of the ramp, veer left into Post Alley and the Gum Wall will appear on both sides.
In partnership with KAYAK
Plan Your Trip
Thanks for sharing!
Follow us on Twitter to get the latest on the world's hidden wonders.
Like us on Facebook to get the latest on the world's hidden wonders.
Follow us on Twitter
Like us on Facebook
Using an ad blocker?
We depend on ad revenue to craft and curate stories about the world's hidden wonders. Consider supporting our work by becoming a member for as little as $5 a month.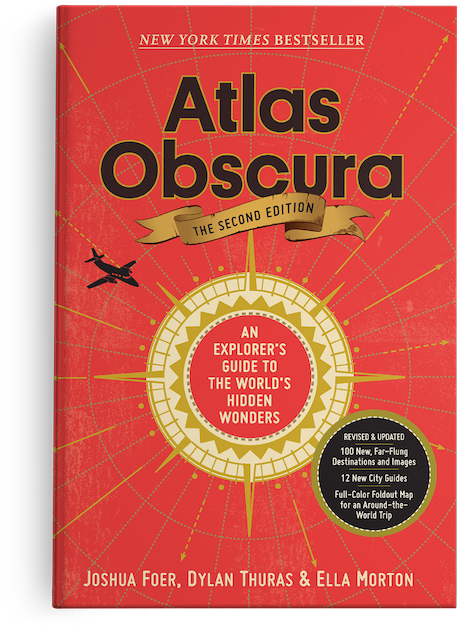 No purchase necessary. Winner will be selected at random on 12/01/2023. Offer available only in the U.S. (including Puerto Rico). Offer subject to change without notice. See
contest rules
for full details.
We'd Like You to Like Us
Like Atlas Obscura and get our latest and greatest stories in your Facebook feed.