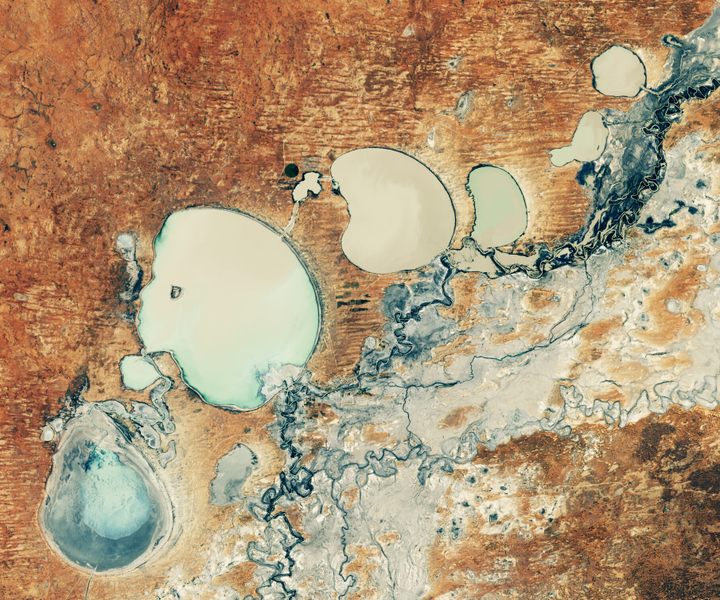 Our Year's Favorite Scenes Where Nature Gets Abstract
Every one of these pretty pictures holds a complex story about the world we live in.
What is art … but nature concentrated?" wrote French novelist Honoré de Balzac. At Atlas Obscura, we often find wonder and beauty in the Earth and its creatures, especially when they're seen from different perspectives. From above, from below, from up close, these striking images can be reminiscent of abstract art—but they aren't entirely abstract. They almost always hold interesting stories about the planet, how it is changing, and the processes of climate, geology, and biology. We call these stories, written by Senior Editor/Writer Gemma Tarlach, Abstract Wonder. Here are some of our favorite mindbending images of Earth and its inhabitants from 2021.
The irregular dots and textures seen in the image at top represent water that is vital to not only fish and birds, but also to the culture of the Barkindji, or People of the River.
The searing eye of a mythical sorcerer is nothing compared to the captivating lava show put on this year by the Fagradalsfjall volcano in Iceland.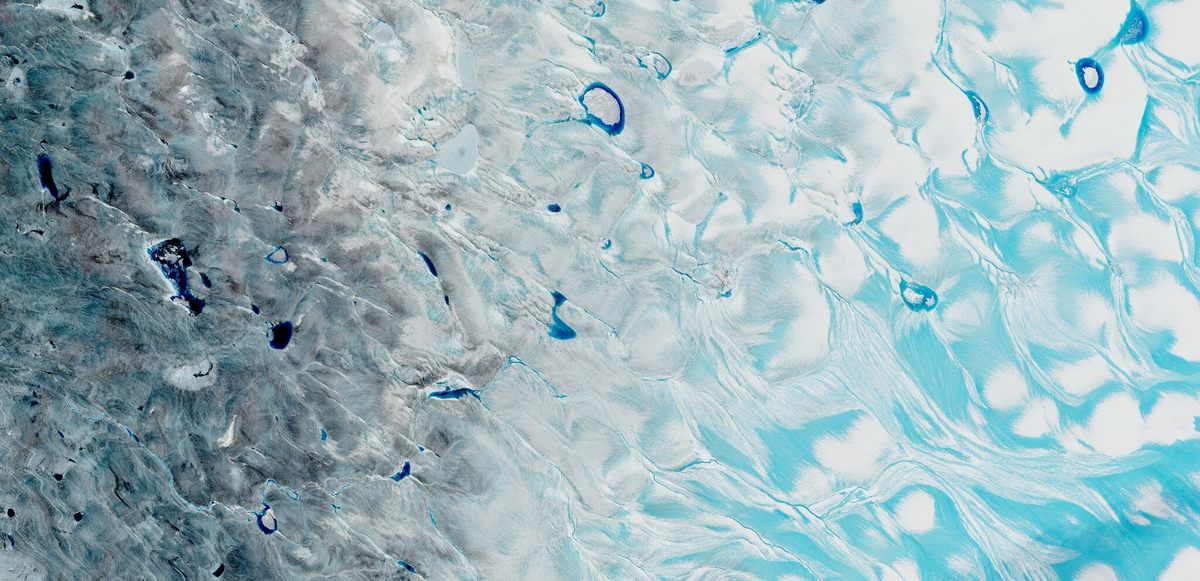 Pale and dark patches and swirls tell us about the process of summer melt in the Arctic—and how quickly it is accelerating.
Instead of far away, this striking image brings you up close, for a prey-eye view of a barrel jellyfish, which have been blooming in warmer oceans.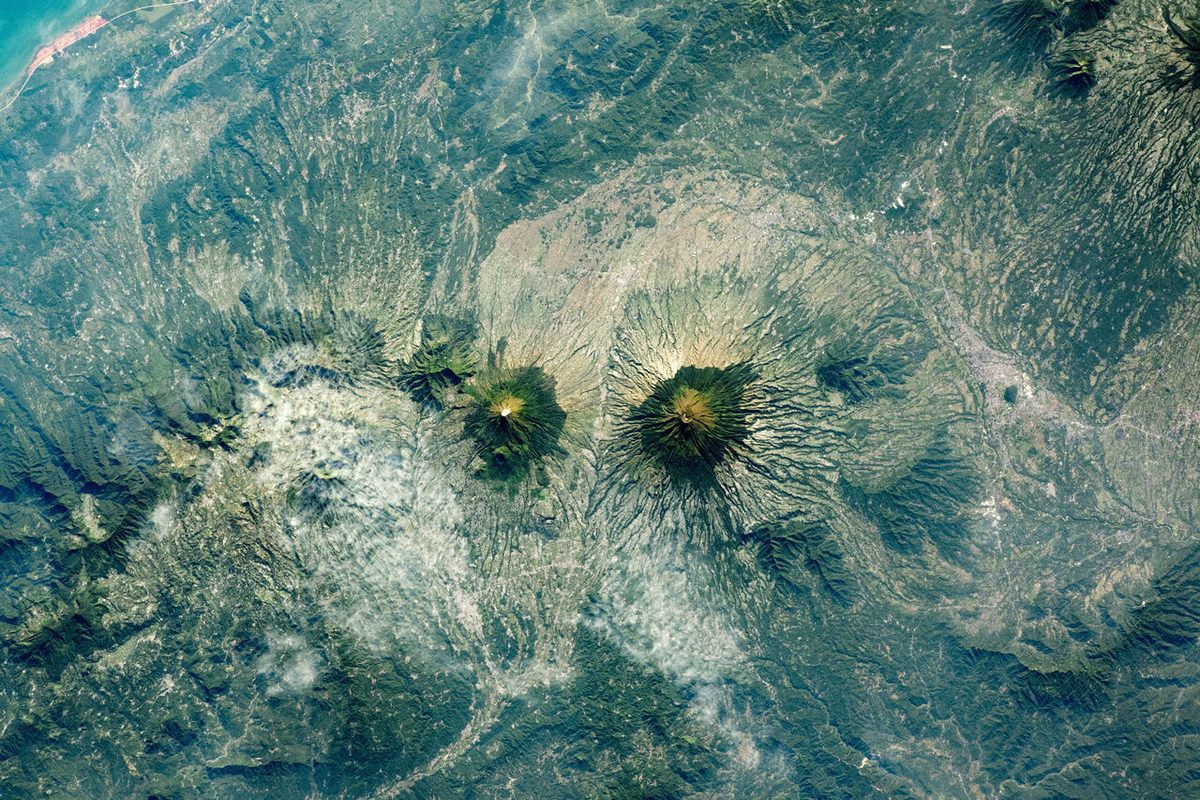 The peaks of these volcanoes in Indonesia stare out into space like eyes, and also tell a tale of restless seismic activity below ground—activity that impacts life above it.
Scientists uses immunofluorescence to get the nervous system of an incredibly tiny sea urchin to glow in unbelievable radial patterns.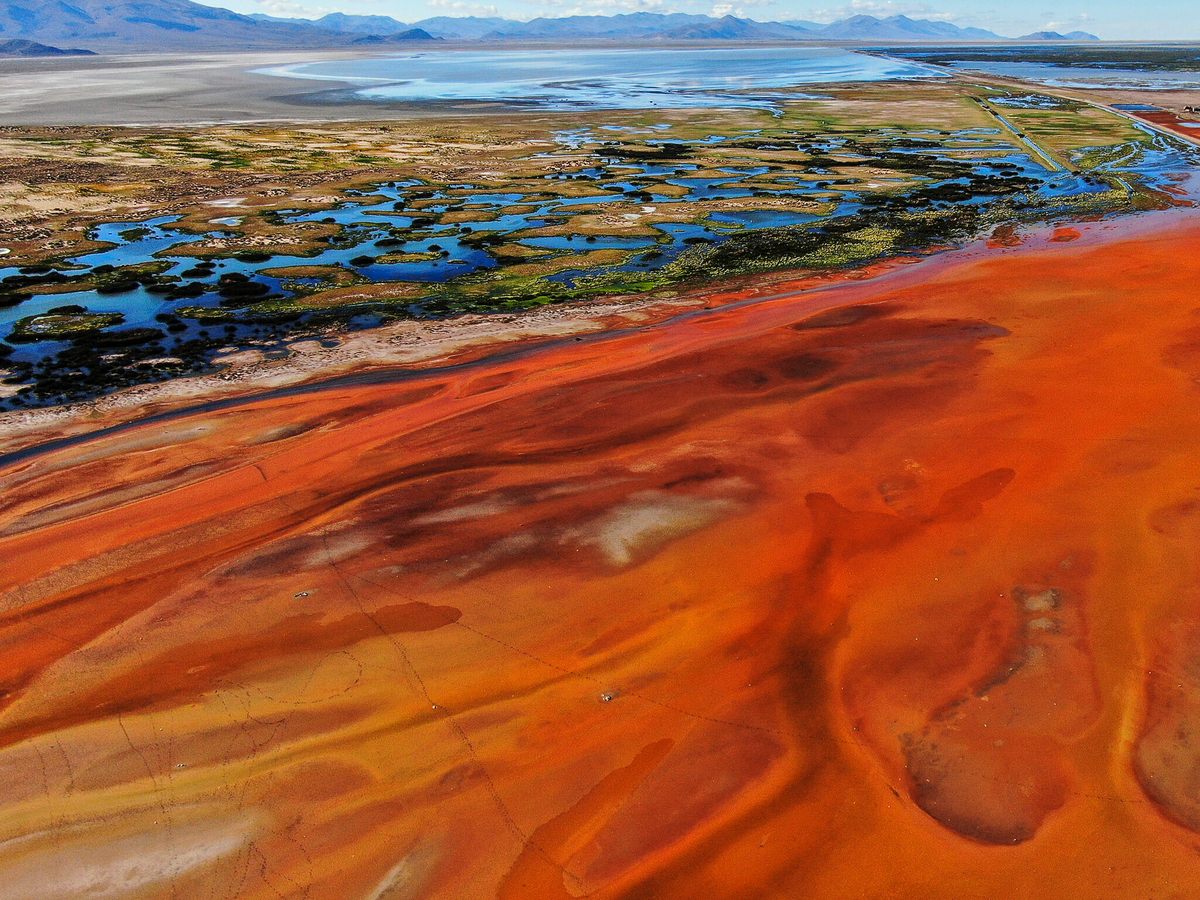 Stunning colors tell a story of mining runoff and environmental damage in Bolivia.
What appears to be an undulating, ghostly landscape of dead trees is actually a view of a glacier's meltwater sculpting little canyons into the Icelandic terrain.