Restoring Glasgow's Tea Rooms to Their Art Nouveau Glory
On the 150th birthday of its designer, a famed tea establishment reopens.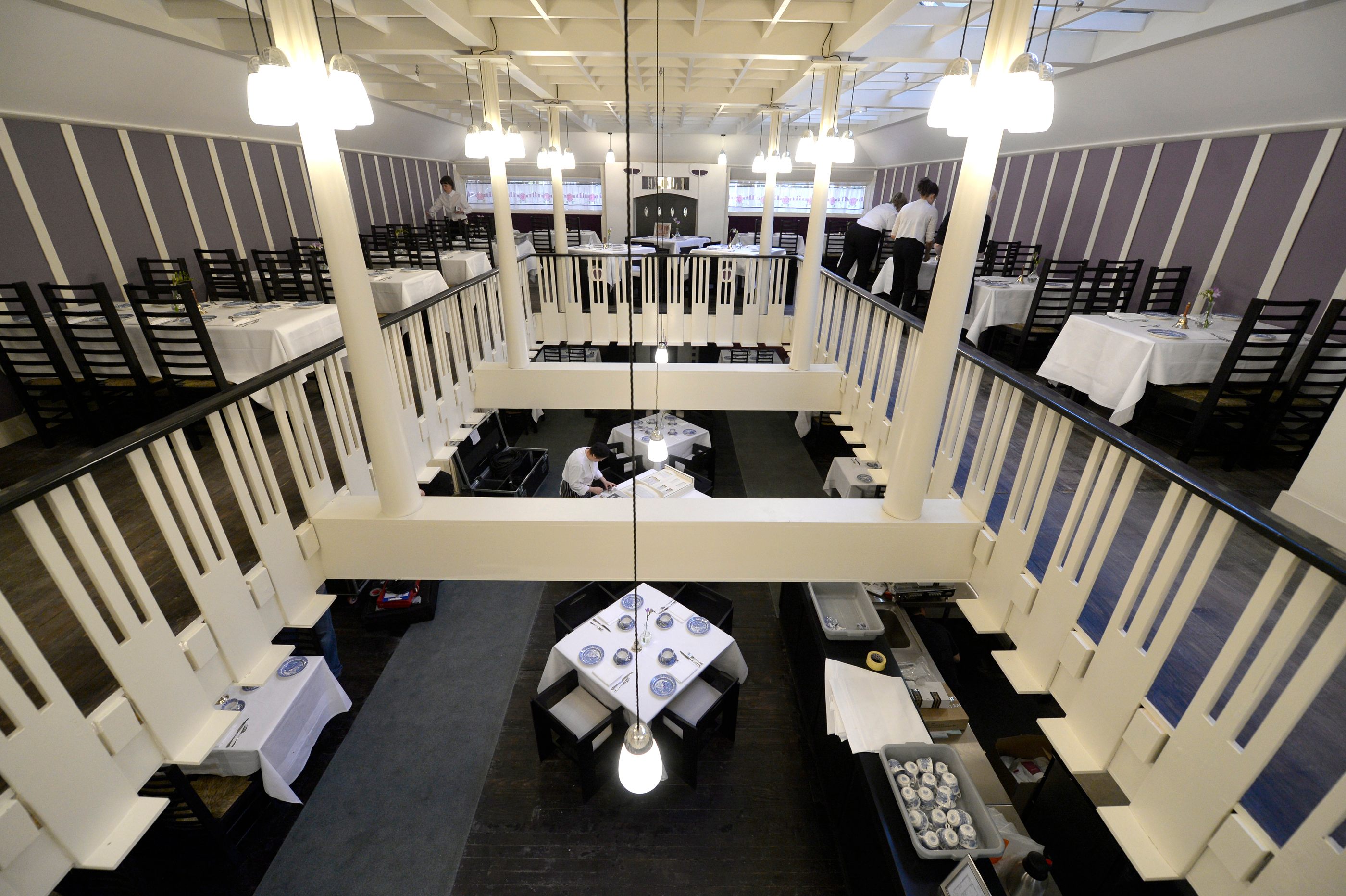 Two things separated Art Nouveau pioneer Charles Rennie Mackintosh from other Scottish artists, wrote fellow architect Hermann Muthesius in 1905. One, he was the best Scottish artist of them all. Two, "[most] Scottish artists, if they are wise, early leave their homeland to seek fortune in London." But Mackintosh had stayed and made Glasgow "one of the most beautiful cities in the world." He earned that high praise by designing the Glasgow School of Art, the Hill House home, and, perhaps more importantly, several of Glasgow's famed tea rooms, one of which is now being fully restored and reopened.
The Willow Tea Rooms have always stood out. In 1903, Mackintosh was commissioned to design nearly every component of the establishment on Sauchiehall Street. The tea rooms belonged to quirky entrepreneur Catherine Cranston, who was better known as Kate or "Miss Cranston." Her tea rooms were temperate gathering places, an alternative to the pub. At the same time, Glasgow had become a seething artistic hub, and Cranston was a patron to artists.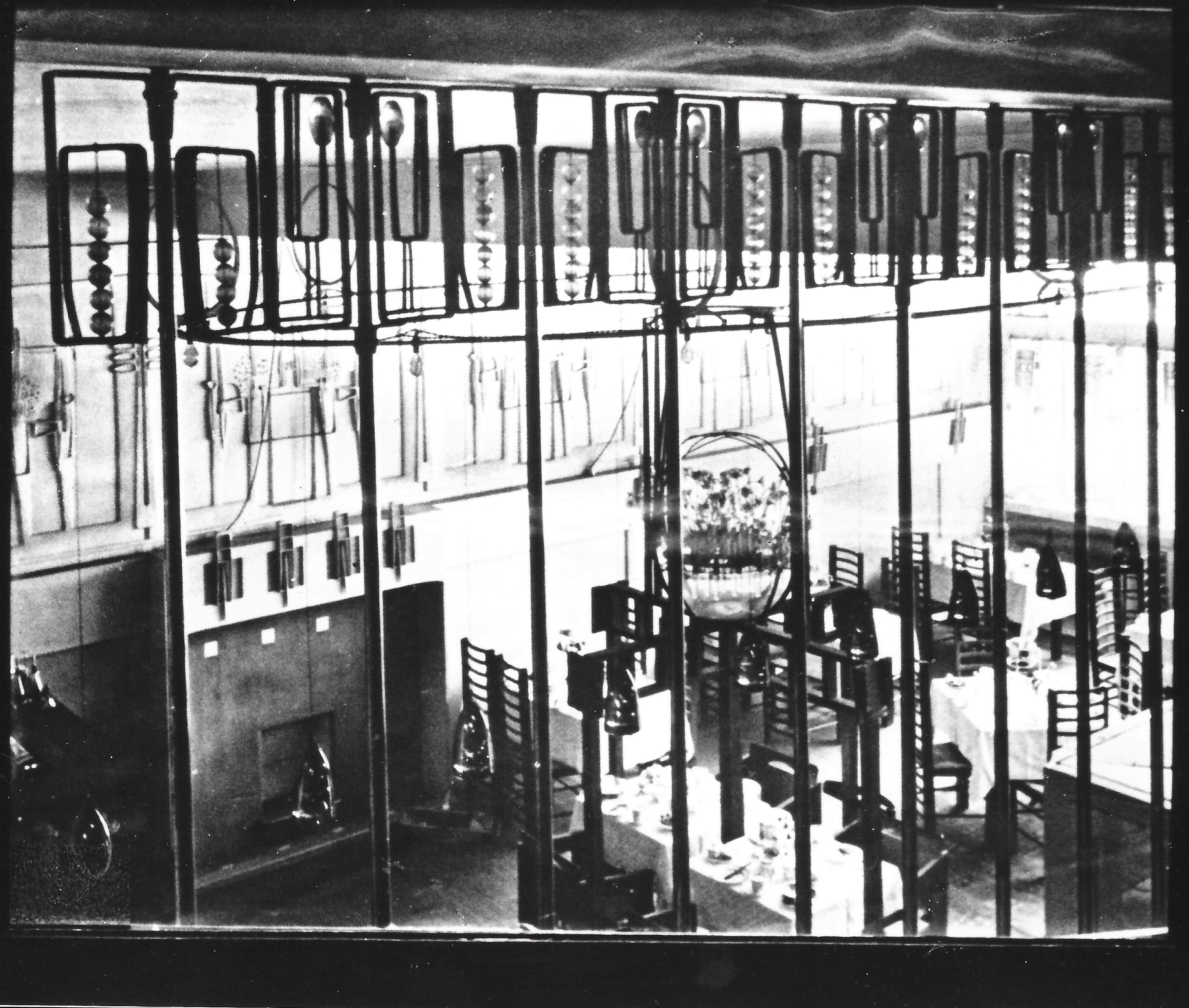 While Mackintosh had designed Cranston's tea rooms before, the Willow Tea Rooms were different. Mackintosh designed the building, the fixtures, the furniture, and even the waitresses' uniforms. Past the building's undulating facade, a gallery, a billiards room, and three salons, including the famed Salon de Luxe, spread across three floors. Customers could choose where to take their tea.
The Salon de Luxe stood out most. Intended as a space for ladies to dine on their own, it cost an extra penny. But diners could walk through opal-inlaid doors carved with roses, sit upon silver chairs, tall in Mackintosh's signature style, and gaze on elegant glass chandeliers. The gesso print on one wall, titled "Oh ye, oh ye, who walk in Willow-wood," was the work of Margaret Macdonald, Mackintosh's frequent collaborator and wife. The rest of the tea rooms were nothing to sneeze at, either. Sauchiehall means "willow meadow," and Mackintosh incorporated willow motifs throughout the building with his typical attention to detail—something that may have contributed to his eventual architectural burnout.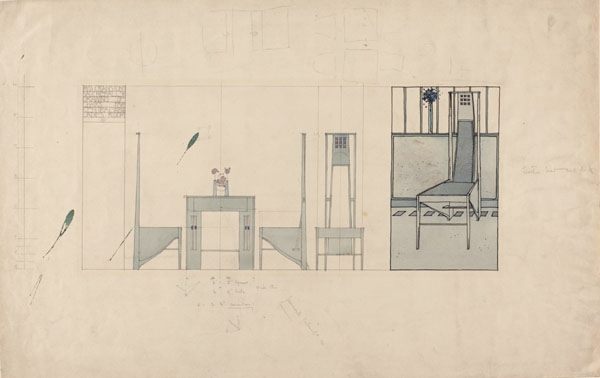 Nevertheless, Mackintosh was an artist his entire life. He was a member of the Glasgow Four, an iconic artistic group consisting of sisters Margaret and Frances Macdonald, as well as James Herbert Macnair. The four met at evening classes at the Glasgow School of Art in the mid-1890s and formed creative and romantic partnerships: Frances married Macnair, and Margaret married Mackintosh. (Margaret collaborated with Mackintosh on many tea room designs.) Through their often-combined efforts in architecture, design, glasswork, metalwork, and drawing, the Four formed a cornerstone of Art Nouveau, or "new art." Their "Glasgow Style" of muted colors, motifs from nature and ancient art, and geometric designs was influential, if often misunderstood. Their eerie designs inspired the group's alternative name: "the Spook School."
The Willow Tea Rooms became a destination, a place to see and be seen, and Cranston's business helped foster both artists and a thriving tea room culture in Glasgow. But after a brief window of fame in the British Isles, the Glasgow Four's star faded. According to an essay on Margaret and Frances Macdonald, appreciation of Mackintosh's work coalesced in Germany and Austria, not in Glasgow. Though Muthesius lauded him for his connection to the city, Britain made life difficult. While living in Suffolk during World War I, he was even accused of spying for Germany. Mercurial, a hard drinker, and obsessive, Mackintosh stopped getting architecture commissions and turned to painting and watercolors. When he died in 1928, his collected sketches and drawings were only valued at £88.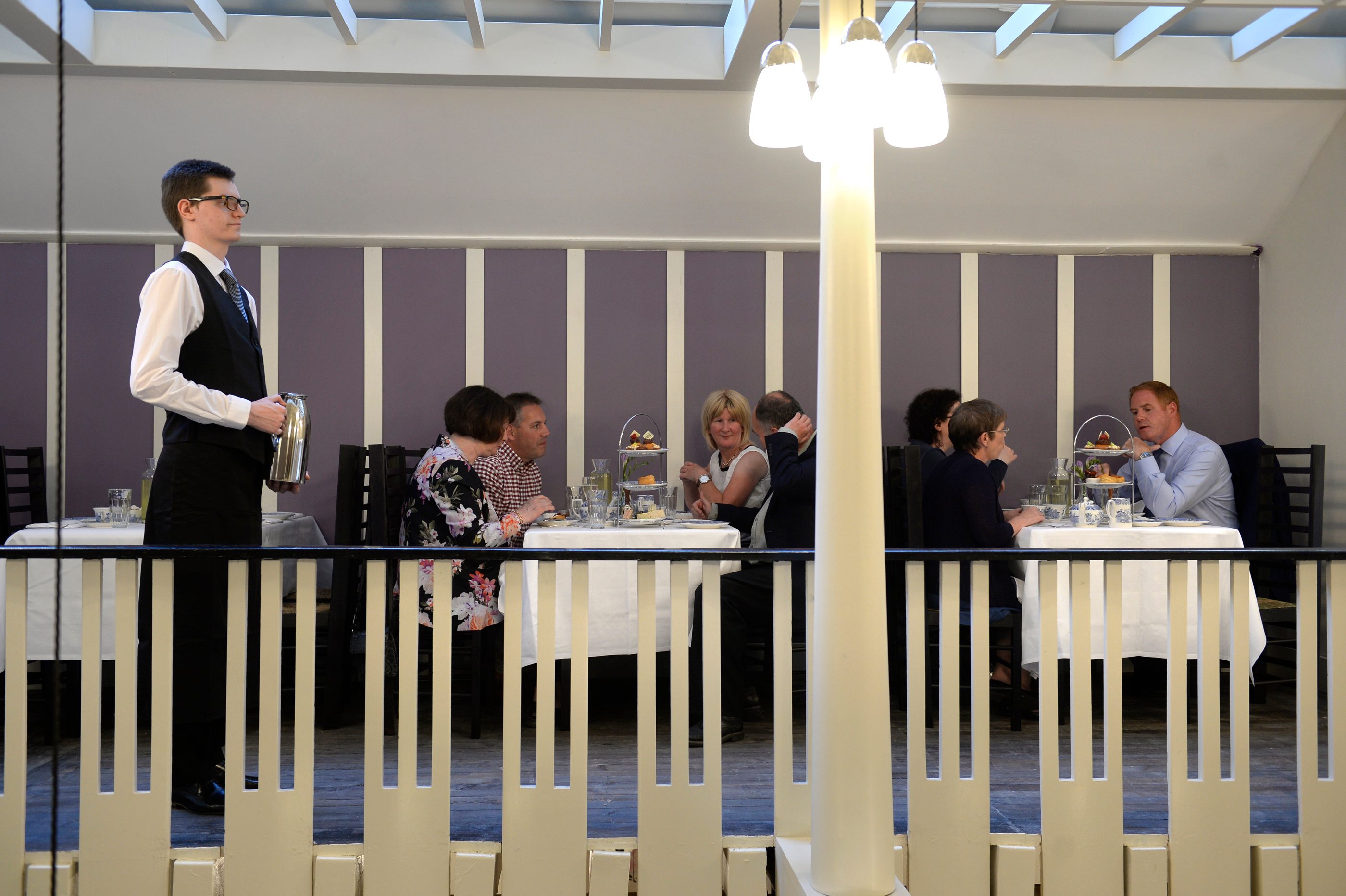 Cranston, on the other hand, sold off her tea rooms when her beloved husband died in 1917. The Willow Tea Rooms site housed other tea rooms, a department store, and a jewelry store over the years. It was a Mackintosh-themed tea room in 2014 when the landlord went into receivership. As a result, the building was purchased by businesswoman Celia Sinclair. Under the newly formed Willow Tea Rooms Trust, the building was renovated, undoing changes made over the years, while preserving the original elements that still exist. Even the vintage paint on the walls and the finishes on chairs were analyzed so they could be reproduced. According to Trust representative Maggie Maguire, the Tea Rooms have been restored as close as possible to their 1903 state. The cost was 10 million pounds, a sum indicative of how much appreciation of Mackintosh's work has increased since his death.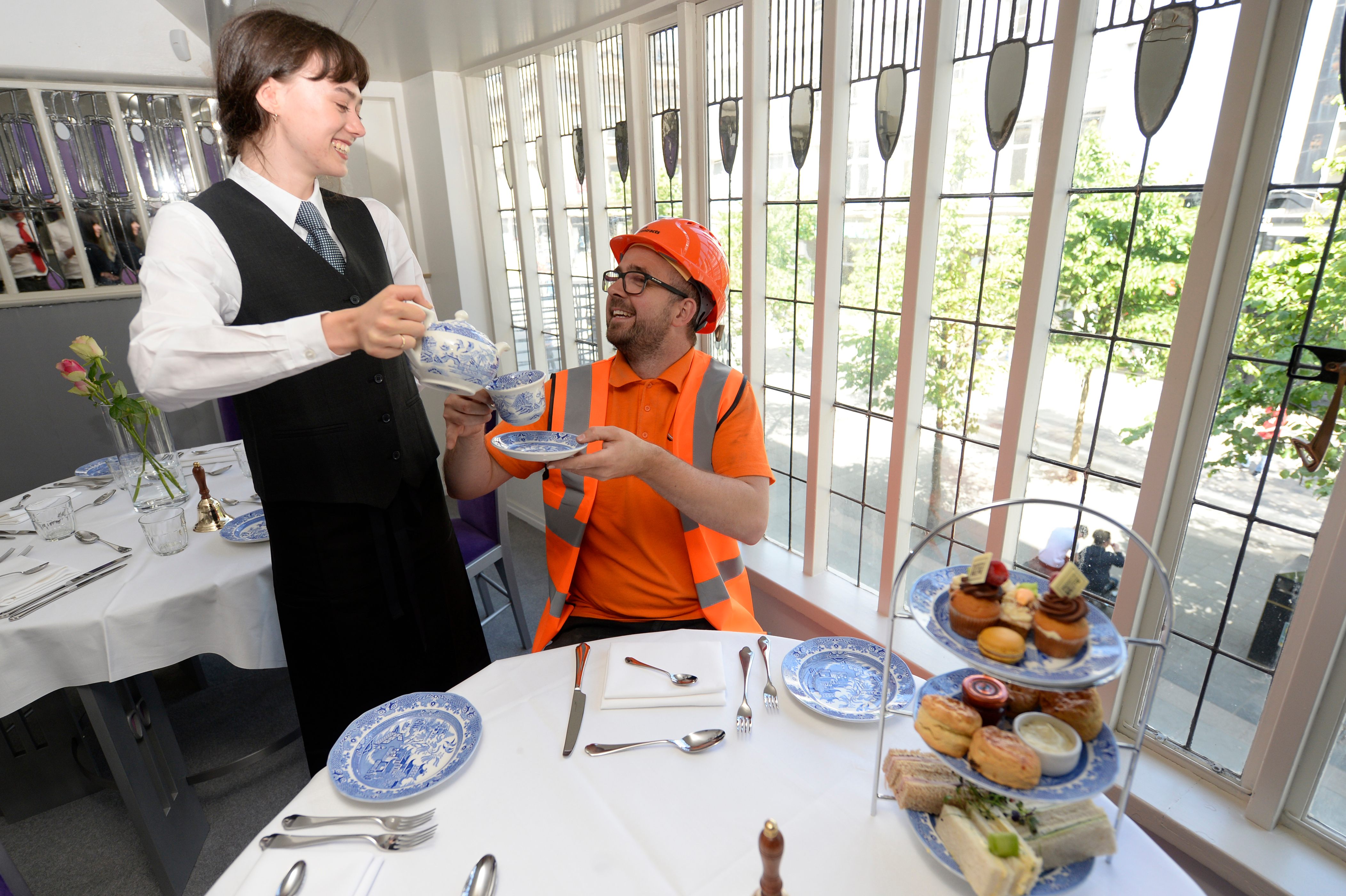 June 7, 2018, would have been Mackintosh's 150th birthday. The Trust held a gala event, showcasing the 420 pieces of commissioned Mackintosh-style furniture, the restored bay window, and the resplendent Salon de Luxe, with its recreated blown glass chandeliers. The event, though, was merely a preview. In fact, Maguire and other staff moved in all the furniture early in the morning. The actual soft opening is scheduled for July 2.
The space has been renamed "Mackintosh at the Willow" (the former occupant won a trademark for "the Willow Tea Rooms"). In its restored state, it will serve a number of purposes. The Charles Rennie Mackintosh Society will run tours out of the new visitor center next door. An educational center will detail the rise of Glasgow's tea rooms, and the Trust is planning artistic classes in the style of Mackintosh. But most importantly, tea will be served. Not only afternoon tea and high tea, but meals, snacks, and (somewhat ironically given Miss Cranston's temperance ideals) drinks.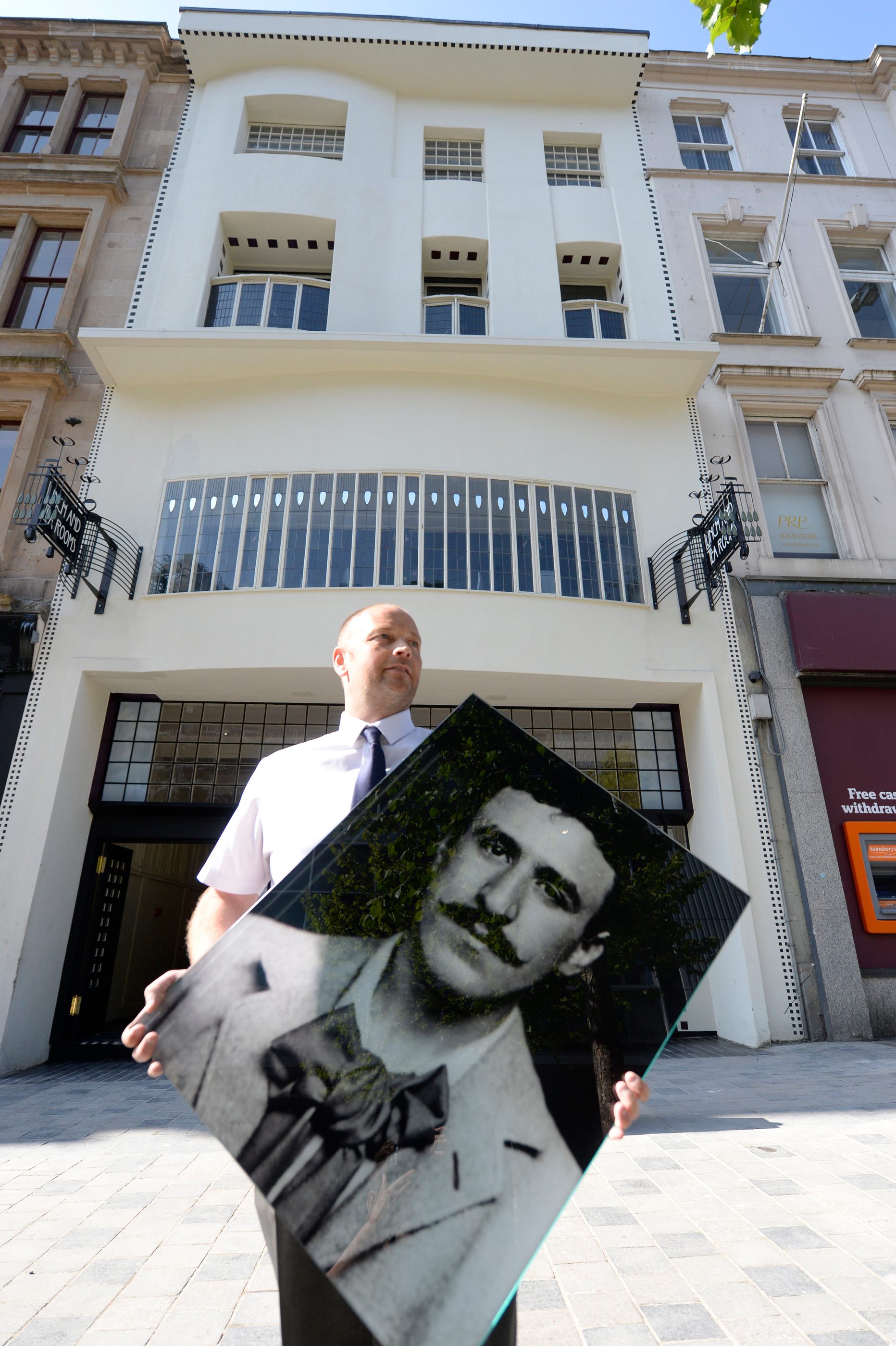 The Willow Tea Rooms are a vital example of an influential architect and artistic movement. Many of the other Cranston establishments have disappeared, and Mackintosh's other masterpiece, the Glasgow School of Art, suffered a devastating fire in 2014. While fame proved ephemeral for the Glasgow Four, the Mackintosh at the Willow will hopefully showcase Glasgow Style for years to come.
Gastro Obscura covers the world's most wondrous food and drink.
Sign up for our email, delivered twice a week.