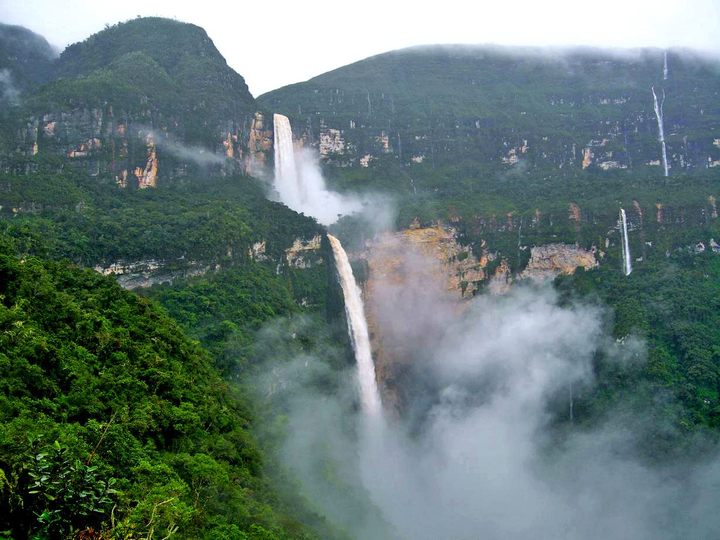 7 Recent Atlas Obscura Podcast Episodes You Just Have to Hear
For our two-year pod-iversary we're headed back to some of the coolest places we've taken you recently.
Over the last two years—and almost 400 episodes—the Atlas Obscura Podcast has visited every continent in search of wonders big and small. To celebrate this milestone, we're taking a tour through some of our recent favorite episodes—from the Korean DMZ to Times Square.
Producer Sarah Wyman takes us to the demilitarized zone between North and South Korea—a heavily patrolled swath of land about 2.5 miles wide that stretches from coast to coast—that has become an accidental bird sanctuary for two of the world's most endangered crane species. "The whole thing is kind of just a landscape that, in a sense, is taking you back in time," says Spike Millington of the International Crane Foundation, our guide to bird watching in one of the most dangerous places in the world.
Atlas Obscura's resident food and death reporter Sam O'Brien takes us to Smithfield, Virginia, where we meet a 120-year-old ham and the people who love it. "It's hideous. It's not pretty. It looks like a, some people say, like a dried leather handbag," says O'Brien. But she still wants to taste it.
Amid the hubbub of New York's Times Square, producer Johanna Mayer is in search of a sound: "The Hum." It's a decades-old art installation by Max Neuhaus. This might be the most visited piece of art in the world, Mayer says. About 30,000 people see the Mona Lisa each day while about 300,000 people pass through Times Square daily. "The difference, of course, is that very few people realize they are visiting a piece of experimental art when they are here," Mayer says from atop the grate from which the low sound emanates.
Rae Wynn-Grant is a wildlife ecologist specializing in large carnivores. In conversation with Atlas Obscura's Dylan Thuras, she unfolds the scientific mystery of a seemingly healthy bear found dead in the woods of the Sierra Nevadas.
One of the world's tallest waterfalls, nestled in northwestern Peru, right where the Amazon rain forest crashes into the Andes Mountains, went unexplored for generations. Until the mid-2000s, local lore about a mesmerizing mermaid who lived in the waters discouraged visitors, but today, the fear and mythology around Gocta has faded, and locals and visitors have embraced the natural wonder.
Atlas Obscura reporter Sarah Durn ventures deep into the Louisiana swamp, just 40 minutes from New Orleans, in search of a legendary monster, sometimes known as the Cajun Sasquatch or the Rougarou. "The swamp monster is thin and lean so just think of a tall wolf walking on its hind legs," says Jessica Gauley, our guide to the swamps. Will they survive this monster hunt?
At one time, 30,000 Africans per year were forced through Elmina Castle in modern-day Ghana before they were taken across the world as part of the trans-Atlantic trade in enslaved people. "Sometimes we need to visit places that have darker histories," says producer Baudelaire Ceus, "places that have been overlooked not because they are in some small town or because they are off the beaten path, but because the stories of these places are difficult to confront, and because sometimes these places have actually been kept out of the history books."
The Atlas Obscura Podcast is an audio guide to the world's wondrous, awe-inspiring, strange places. In under 15 minutes, we'll take you to an incredible site, and along the way you'll meet some fascinating people and hear their stories. Join us daily, Monday through Thursday, to explore a new wonder with cofounder Dylan Thuras and a neighborhood of Atlas Obscura reporters.