The Grim Crime-Scene Dollhouses Made by the 'Mother of Forensics'
They're perfectly to scale, and all based on real cases.
The kitchen is well equipped and stocked. There's a stove, a refrigerator full of food, a table with a rolling pin and a bowl, and a sink with Ivory soap. The wall calendar, featuring with a sailing ship, says it's April 1944. But there's something else: Every item is miniature, hand-crafted, and a doll lies on the floor, apparently dead, cause unknown.
This is one of Frances Glessner Lee's Nutshell Studies of Unexplained Death, a series of 1/12-scale dioramas based on real-life criminal investigation cases. They were used—and continue to be studied even today—to train investigators in the art of evidence gathering, meticulous documentation, and keen observation. And they were created by one of the most unlikely and influential figures in crime scene forensics.
Glessner Lee's early life followed a trajectory unsurprising for a girl from a wealthy family in late-19th-century America. She was born in Chicago in 1878, and home-schooled along with her brother, George. He attended Harvard, while she did not, as her parents did not think tertiary education was necessary for women. Instead, she married a lawyer and had three children. They divorced in 1914, and it was later in life that Glessner Lee radically departed from expectations.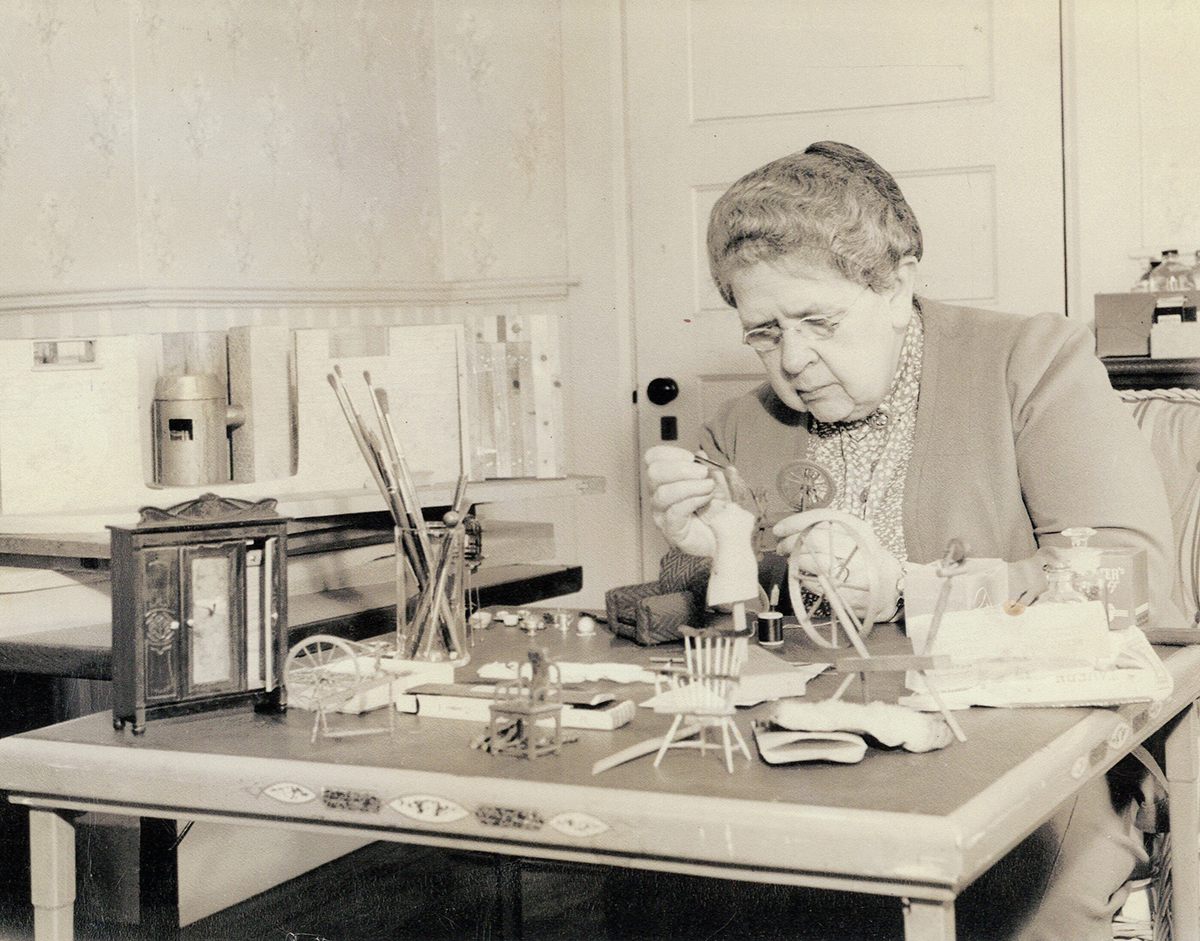 Through her brother, Glessner Lee became friends with George Burgess Magrath, a Harvard medical student who later became the Chief Medical Examiner of Suffolk County, Massachusetts. From him, she learned about crime scene forensics and how difficult it was to solve mysterious cases—in part because crime scene investigation lacked methodology and training. In writing about her dioramas in The Journal of Criminal Law, Criminology, and Police Science in 1952, Glessner Lee emphasized the importance of keeping an open mind: "… far too often the investigator 'has a hunch,' and looks for and finds only the evidence to support it, disregarding any other evidence that may be present. This attitude would be calamitous in investigating an actual case."
Once she came into her inheritance, Glessner Lee had the resources to formally support the development of forensics. She helped found the Department of Legal Medicine at Harvard in 1931, to which she later made substantial financial contributions and donated the books that became the Magrath Library of Legal Medicine. She hosted dinners for investigators and listened to them talk about cases. And, just like a crime scene investigator, she absorbed the particulars and identified a culprit in many of the cases: a lack of training tools.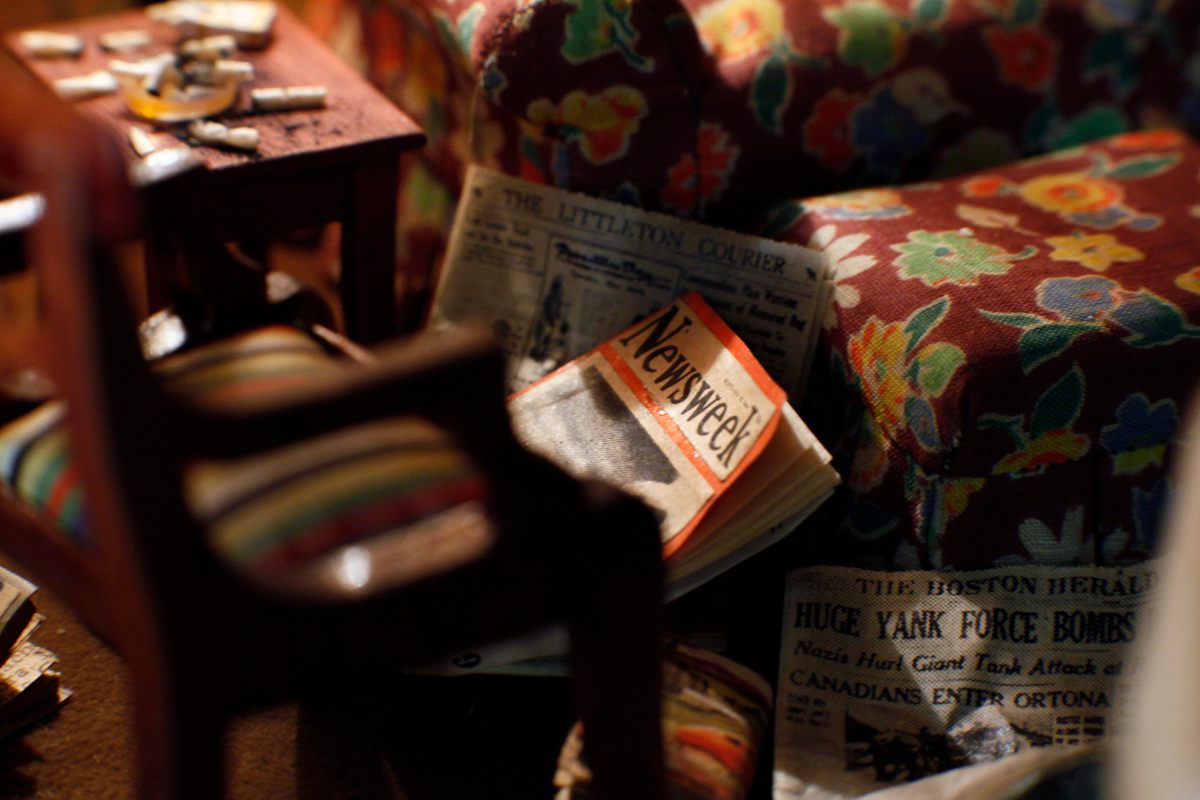 With some experience in making miniatures, Glessner Lee set to work on her first diorama. She wrote, without any overstatement, "No effort has been spared to make every detail perfect and complete." A minuscule wedding photo is displayed on a dresser. Undergarments hang on tiny pegs above a sink. Very small newspapers have legible headlines in different sizes and fonts, just like a real newspaper.
It isn't just that the dioramas are perfectly scaled and intensely detailed—they are also highly functional. The locks on the doors and windows and even a tiny mousetrap all actually work. A tiny rocking chair moves when pushed. And, because the purpose of each one was to recreate the scene of a crime that had actually happened, each corpse—from clothing to blood stains to level of decomposition—had to be made precisely.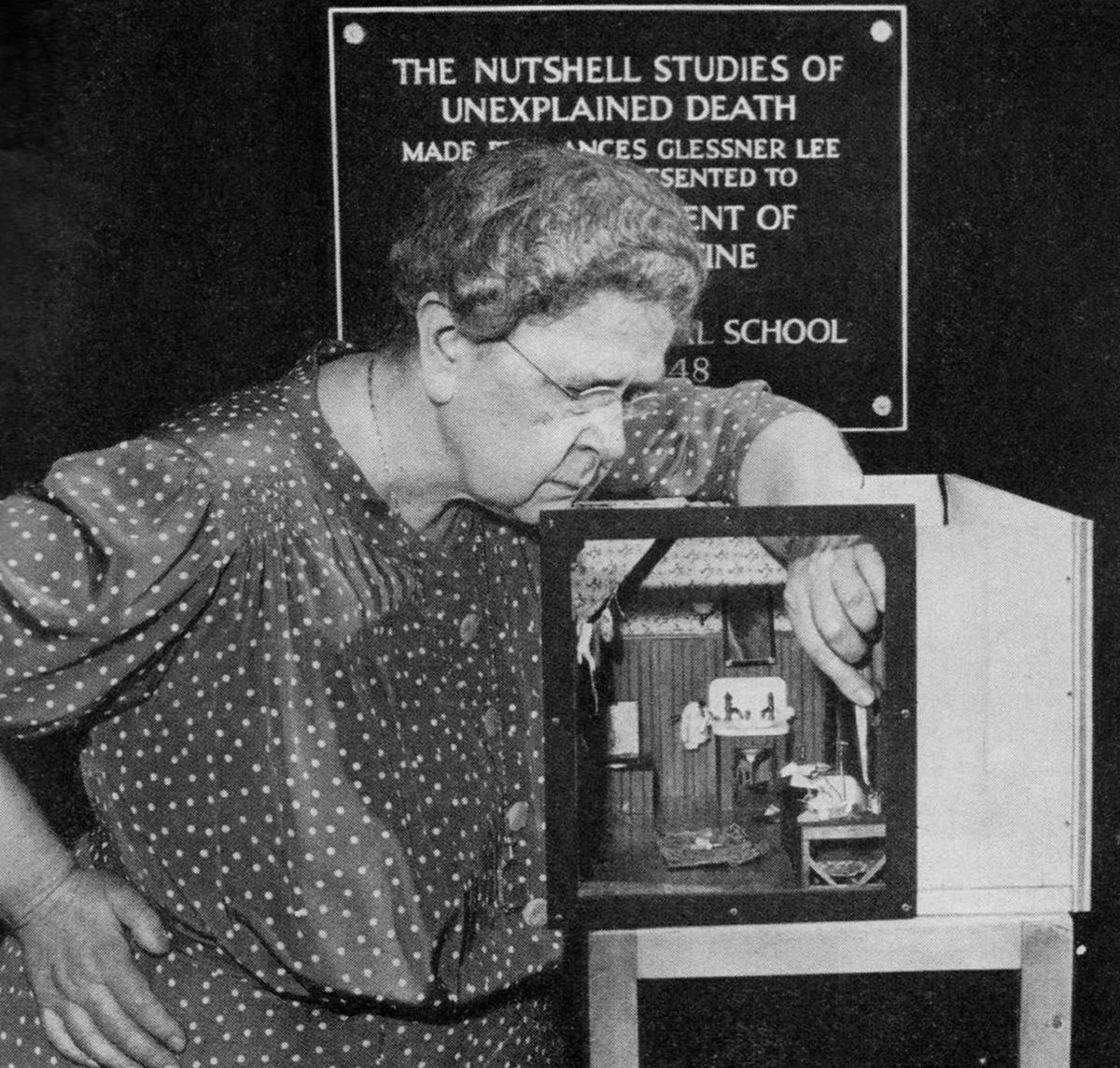 Lee completed around two dioramas a year, with the help of a carpenter, starting in the early 1940s. The dioramas were then used in seminars. Students were given about 90 minutes to study two models, and then present their findings, after which, the true details of each diorama were explained. Glessner Lee threw in some curve balls. Not every one represents a homicide, and one particularly knotty case involves a brain hemorrhage.
But Glessner Lee was adamant that the dioramas are not simply puzzles to be solved. "It must be understood, these models are not 'whodunnits'—they cannot be solved merely by looking at them. They are intended to be an exercise in observing, interpreting, evaluating, and reporting—there is no 'solution' to be determined."
According to Kimberlee Moran, Director of Forensics at Rutgers University, both the level of detail and the form are fundamental to teaching necessary skills. "With dioramas fortunately you can't move things around and mess things up like you could an actual scene or a staged scene, so they're teaching documentation skills, critical thinking, problem solving, and observation."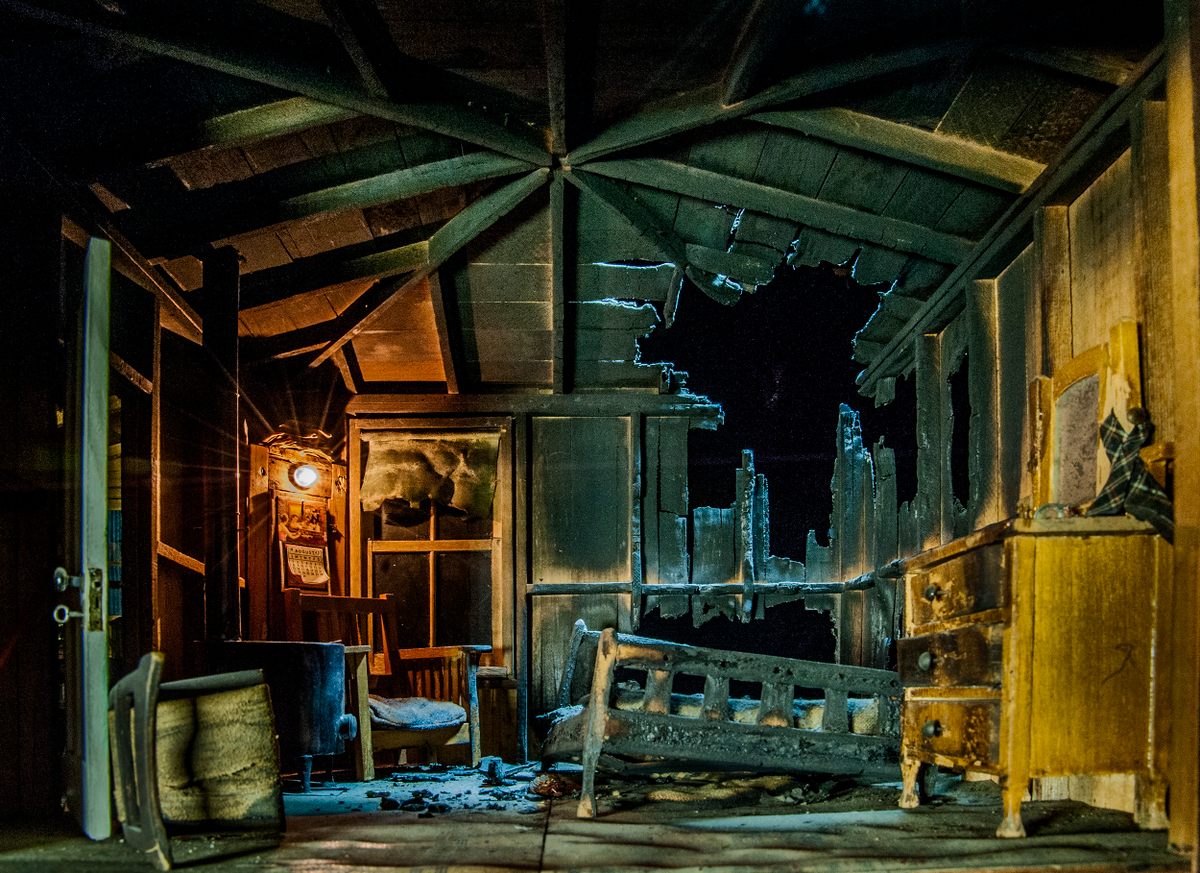 Despite her scientific intentions and criminal justice motivation, there is no doubt that Glessner Lee also showed creative talent. "Frances didn't think of herself as an artist, probably largely because her main concern was that the dioramas be taken seriously as scientific tools," says Nora Atkinson, curator at the Renwick Gallery of the Smithsonian American Art Museum, "but that doesn't negate the art in them, or that, in fact, the origin of her ingenious solution was her background in feminine crafts."
Atkinson also points out that while the dioramas are based on real cases, Glessner Lee made all the other decisions, including where objects and other pieces of stage-setting appear, unrelated to specific evidence of the crime. "In her attention to these details and selection of cases, her work shines in a way that might be overlooked if these were looked at purely from a scientific perspective," she says. "There's a great deal of metaphor that can be intuited in these, and a great deal of biography."
Glessner Lee chose to set the crime scenes in locations far from her own privileged upbringing: a boarding house, a saloon. For the most part, the victims' houses suggest they are working-class. Of the 19 dioramas still in existence (it's believed 20 were built), 11 of the victims are women. "An effort has been made," wrote Lee, "to illustrate not only the death that occurred, by the social and financial status of those involved, as well as their frame of mind at the time the death took place."
Glessner Lee eschewed the conventions of women of her class—and her age. She first creating the dioramas in her early 60s (a 1940s magazine article about her was titled "Grandma: Sleuth at Sixty-Nine"). Yet, thanks to her inventiveness and creativity—and her financial support of the field—she altered the training methods for crime scene investigators to such an extent that she has been called the "Mother of Forensics." In 1943, she became the first woman in the United States to be appointed a police captain.
Perhaps more clues lie in the dioramas than Lee intended. Atkinson's two favorite models are Three Room Dwelling, the only multiple homicide, and Attic. The first, unlike the other Nutshell Studies, depicts "a young, seemingly happy family, in a neat, well-appointed middle-class home surrounded by a little white fence, with toys strewn about the porch," says Atkinson. The Attic diorama shows an older woman who appears to have hanged herself. "From the mess around the room, evidence suggests she may have become despondent from loneliness," she adds. "Old letters are strewn about the room and dusty, antiquated objects fill the space, sort of metaphorically suggesting she herself may [have felt] antiquated and no longer of any use to anybody."
"When I look at this young, idealized family, I think about Frances's experience of domestic 'bliss' that instead ended in divorce,"says Atkinson. "And when I look at this old woman, I remember that Frances was only finally free to pursue what she loved when she reached her mid-60s, so for her, old age meant freedom."
Glessner Lee's influence has endured long after her own death. Her dioramas are still used in training seminars today, for their original purpose: "to convict the guilty, to clear the innocent, and find the truth in a nutshell." For the first time since 1966, all 19 existing Nutshell Studies will be presented to the public, at the Renwick Gallery in Washington, D.C. Atlas Obscura has a selection of images of the dioramas, which will be on display from October 20, 2017, through January 28, 2018.
Attic, 1943–48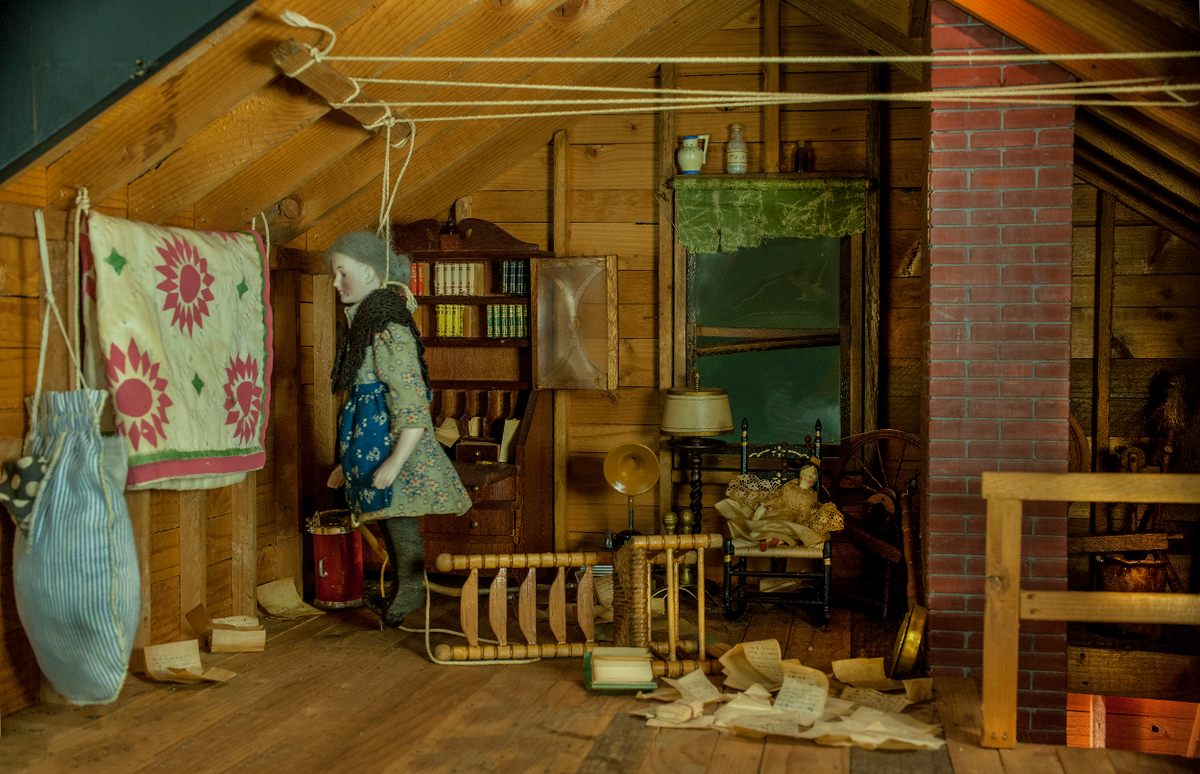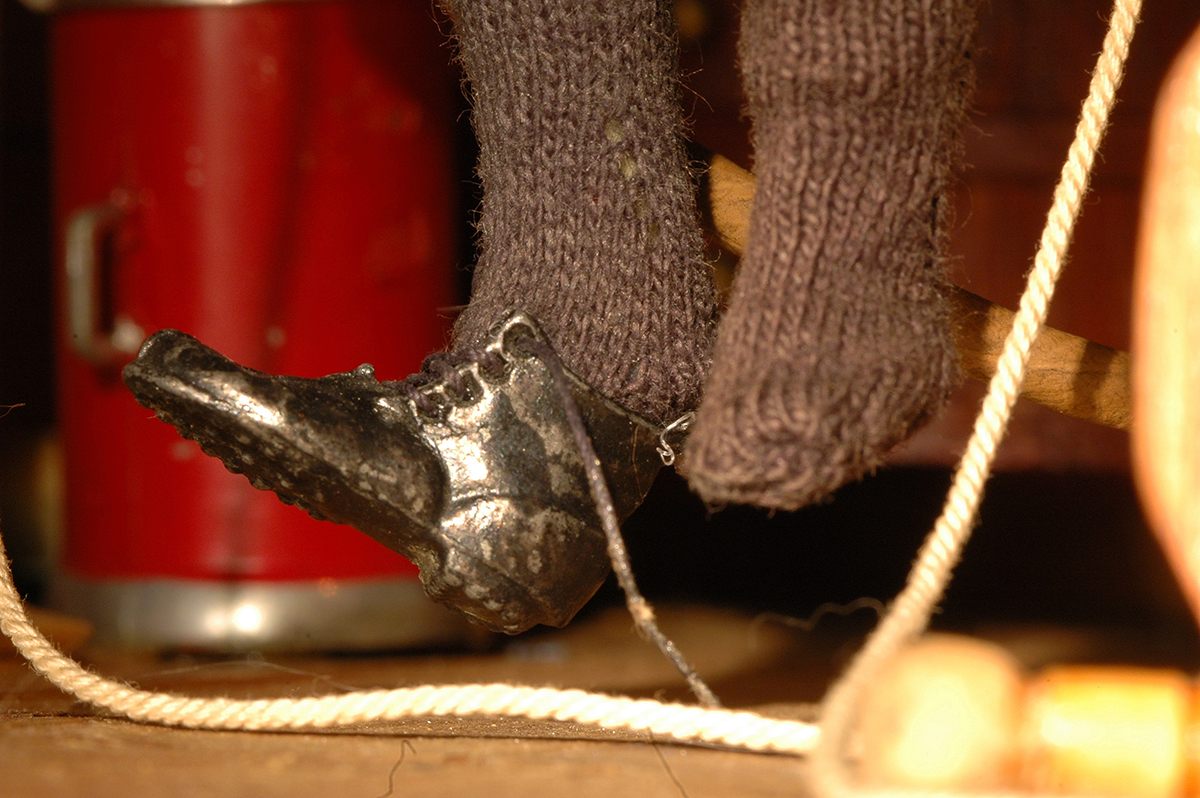 Living Room, 1943–48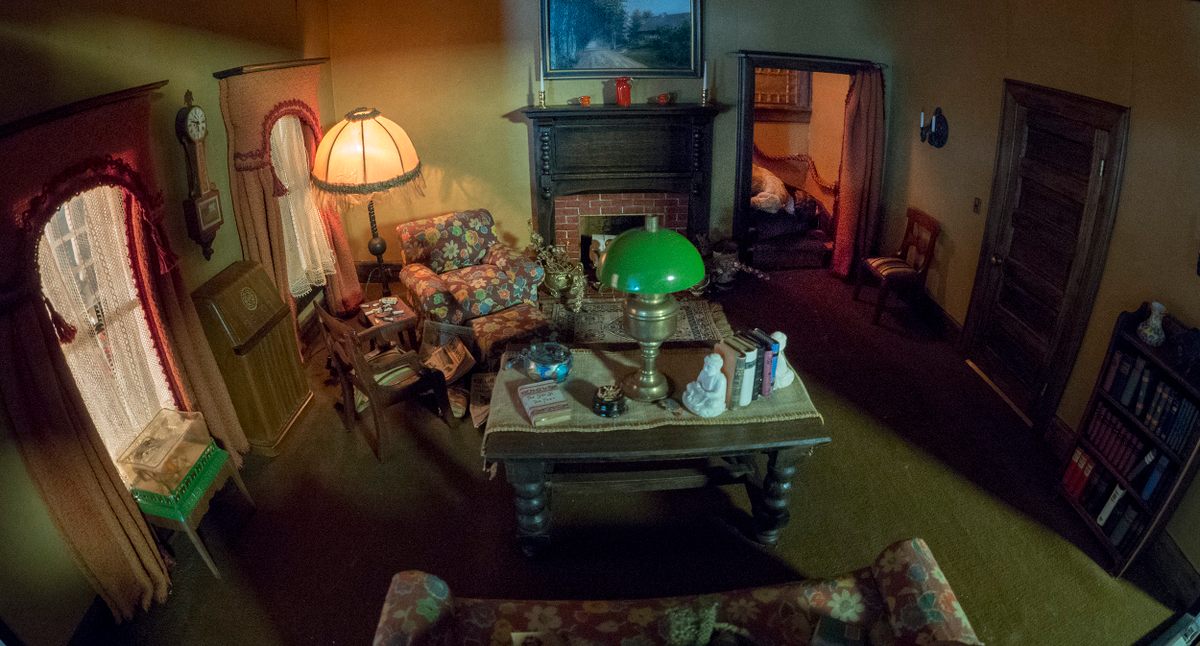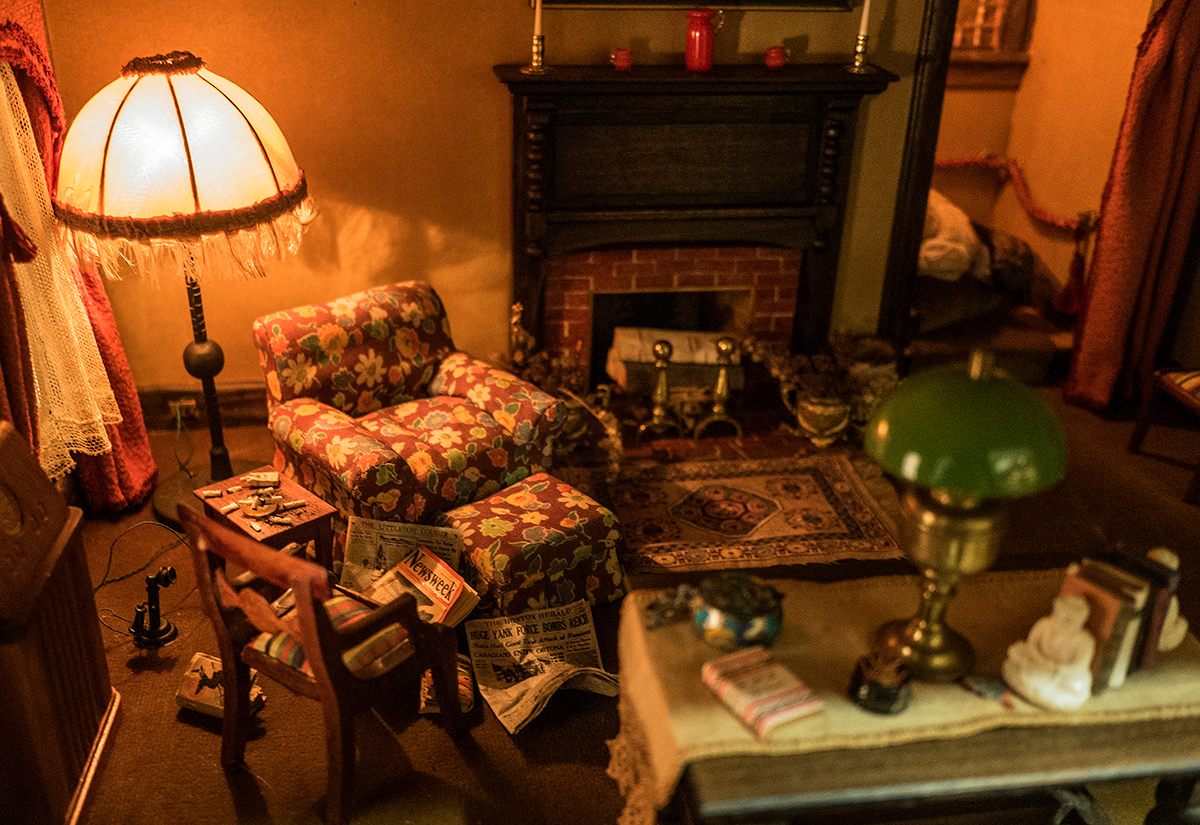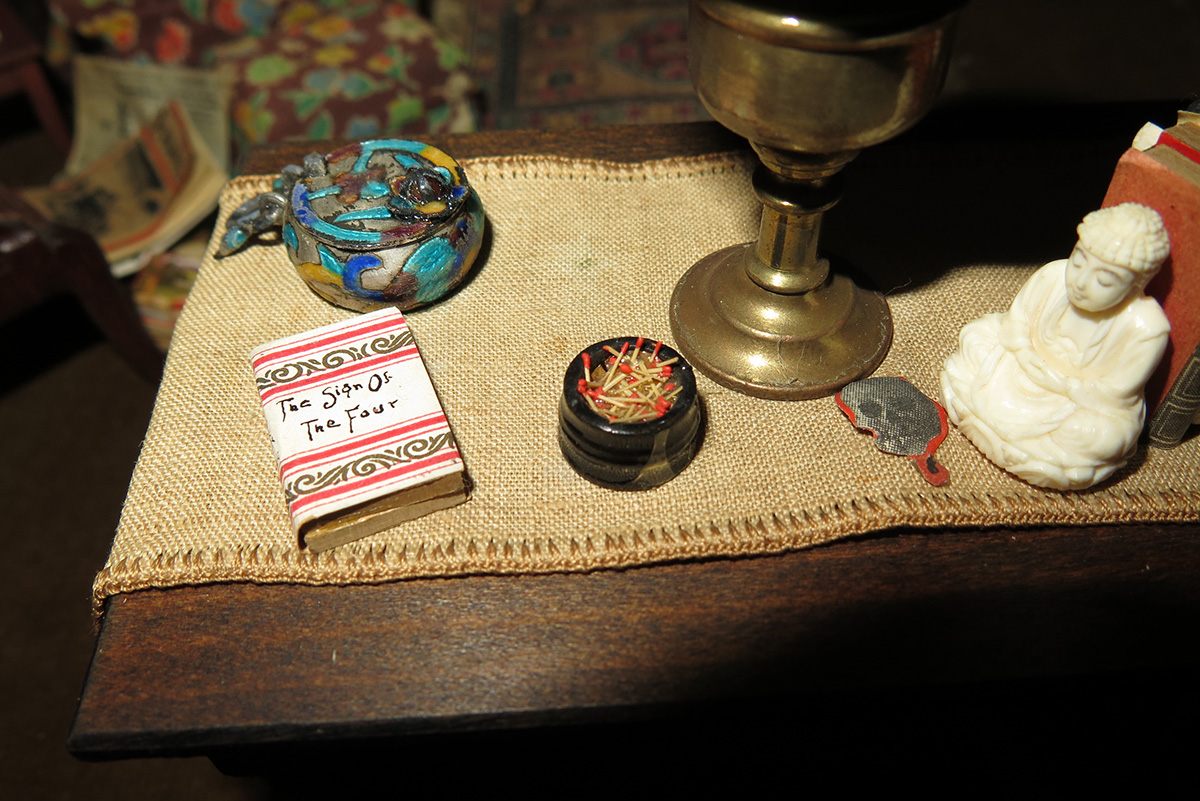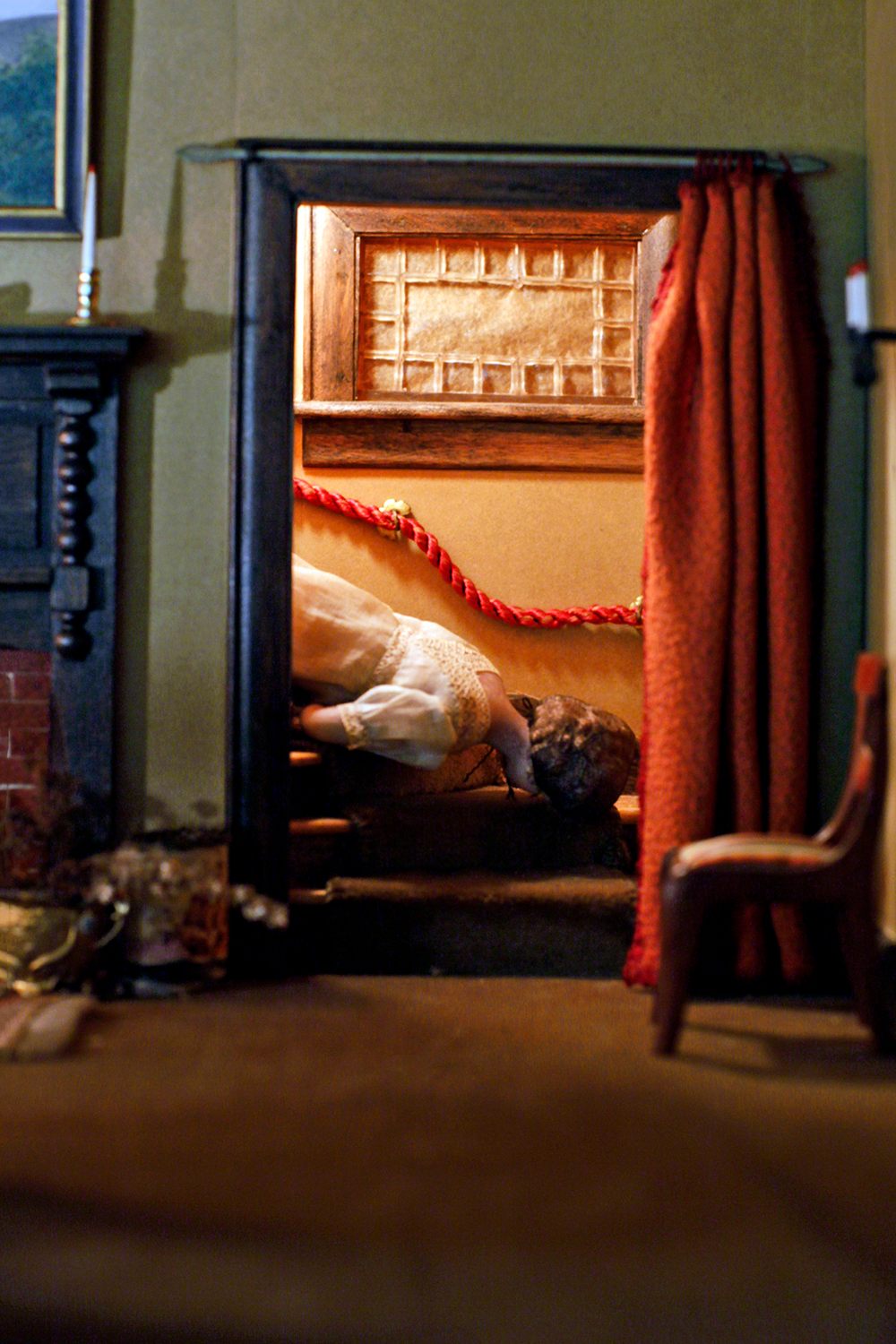 Striped Bedroom, 1943–48