Watch Two Brothers Build a UFO Gingerbread House
The truth is out there.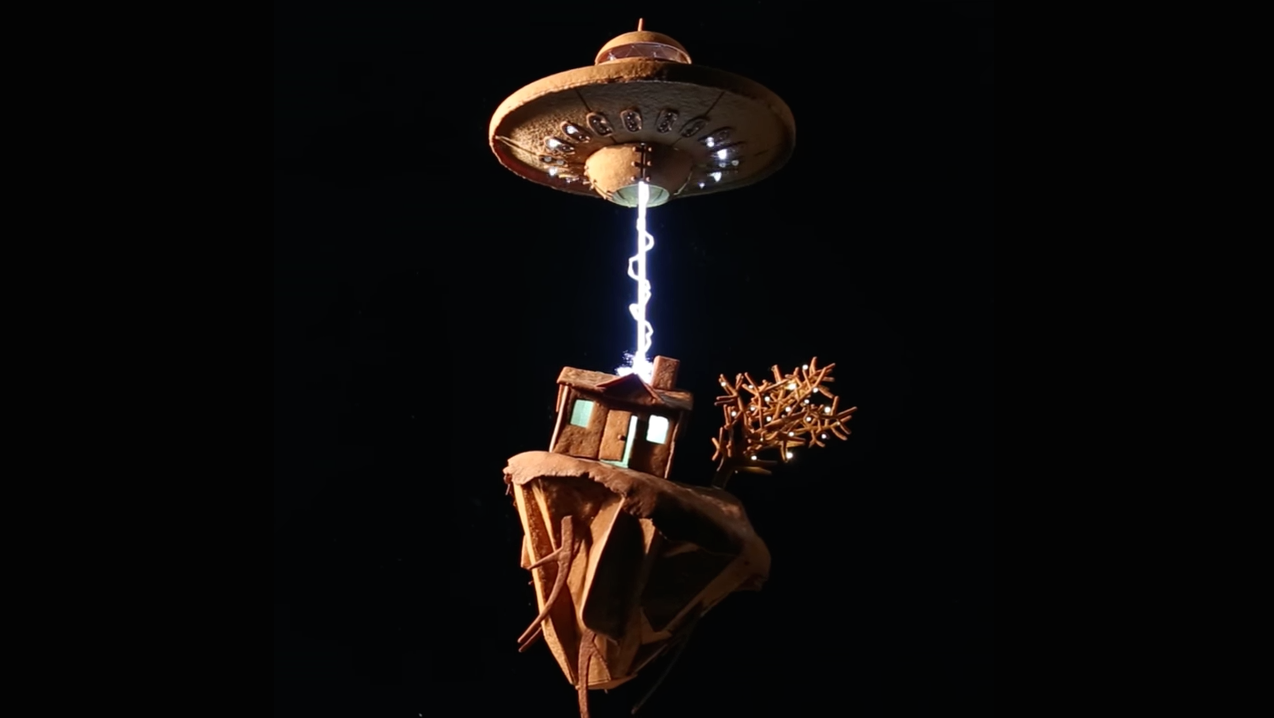 During the holiday season, families often build intricate gingerbread houses. Yet two brothers, Sverker and André Högbom, of Östersund, Sweden, construct gingery ephemera that stretch the limits of what royal icing can hold. (Royal icing is the kind that hardens, which is ideal for gingerbread construction projects.) This year, they built a gingerbread house that levitates. The anti-gravitational force, of course, is a UFO.
The Högboms have been building gingerbread houses since childhood, as they recently told The Local. They've come a long way since then; they've built volcanoes, turtles, and carousels out of gingerbread. As evidenced by the video below, their latest creation is perhaps the most awe-inspiring of all.
Typically the Högboms begin building in November, then bake in December on nights here and there. (André is an illustrator and truck driver, and Sverker is a civil engineer.) To give the house its characteristic, creepy levitating effect, the brothers mounted it onto a mirror that "is carefully sandblasted to let light though [sic], in order to create the illusion of the beam, decoration lights in the tree, and so on," they write.
While they taste the dough while baking, the Högboms don't usually eat their creations, since they spend months on the counter. Which proves that even unidentified flying baked objects get old, too.
Gastro Obscura covers the world's most wondrous food and drink.
Sign up for our email, delivered twice a week.