Meet the Italian Brothers Who Grew the World's Biggest Cherry
The winning fruit was as large as an apricot.
This summer, Guinness World Records enshrined a monster cherry as the heaviest ever recorded. A Carmen cherry, harvested by brothers Giuseppe and Alberto Rosso, clocked in at 33 grams, or 1.16 ounces, with a circumference of around 5 inches. This might still seem minuscule, but the winning fruit was as large as an apricot.
According to the brothers, this isn't the first time they've grown some of the world's largest cherries. At their farm, Cascina Canape, in the Piedmont region of northern Italy, they claim to have grown many cherries of similar size over the last few years. But it was only in 2021 that the Rosso brothers decided to "get serious" in seeking official recognition for their fruit. "In the 2020 crop, we had many cherries over 30 grams in weight," explains Alberto over the phone. The siblings actually contacted Guinness last year as well. "When they answered we had already harvested, but without all the necessary precautions, we couldn't officialize the record."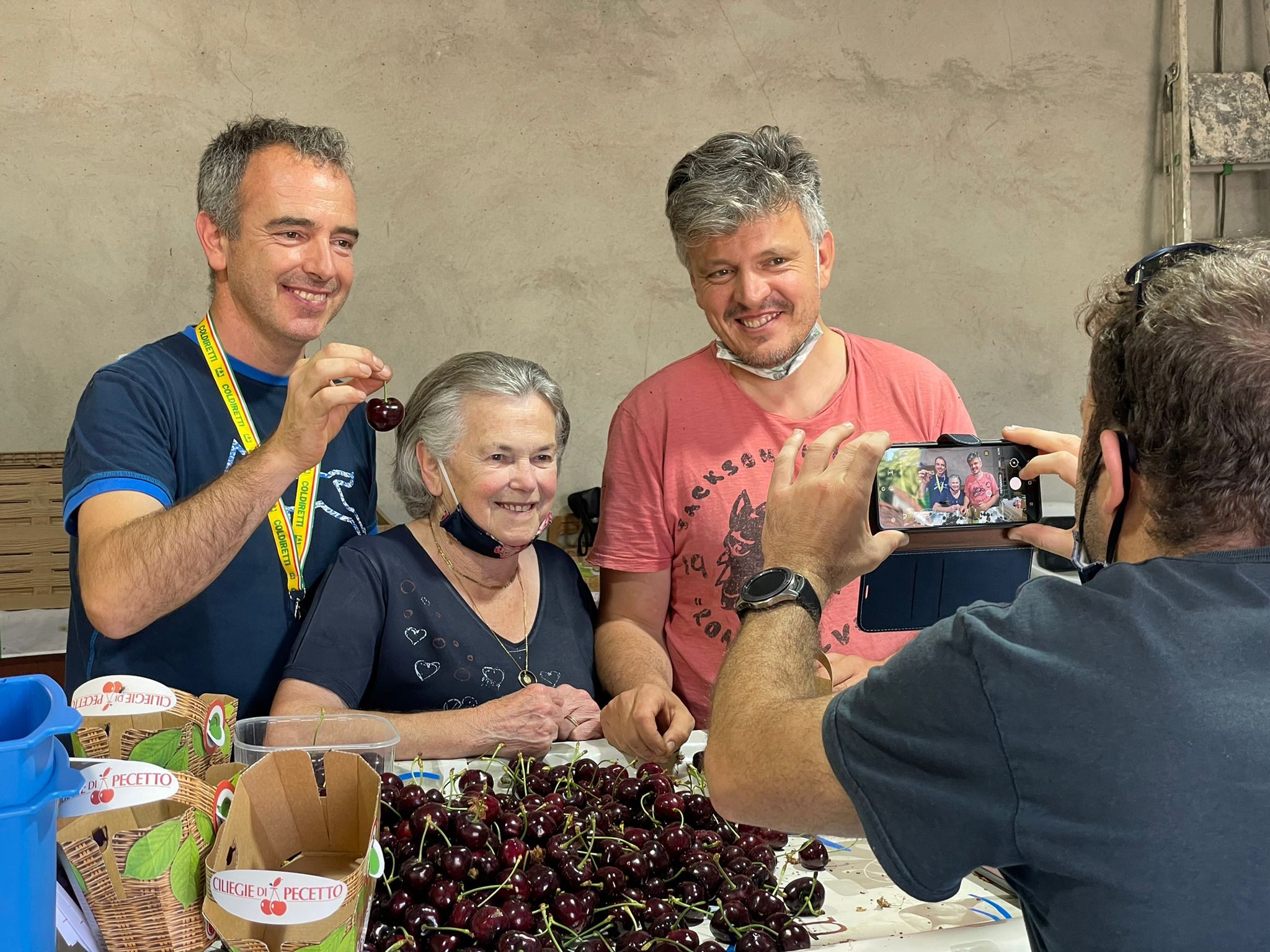 This is the second time the world record has been broken for the heaviest cherry in 2021. Another grower, from Ferrara, in the Emilia-Romagna region of Italy, harvested a cherry this year weighing 26.45 grams, or a little less than an ounce. Perhaps it shouldn't be surprising that the record was broken twice in Italy, since the country is Europe's largest cherry producer. Yet Piedmont, where the latest record was set, is not one of the many Italian regions that grow the most cherries, such as Puglia, Emilia-Romagna, Veneto, Campania, and Lazio.
But Alberto, like his brother Giuseppe, has never thought of doing anything else with his family land, which his great-grandfather Bartolomeo bought more than a century ago. "This recognition makes us proud. It is the culmination of years of work. For us, it is as if someone had told us that we were good at our job. And it is the most beautiful thing," says Alberto.
In 2021, the two brothers were prepared for their chance at a world record. "For a few days, I had been wandering around the fields with the caliper, to measure the fruit," Alberto says (a caliper is a wrench-shaped measuring device.) "And already in mid-June, I realized that we could succeed."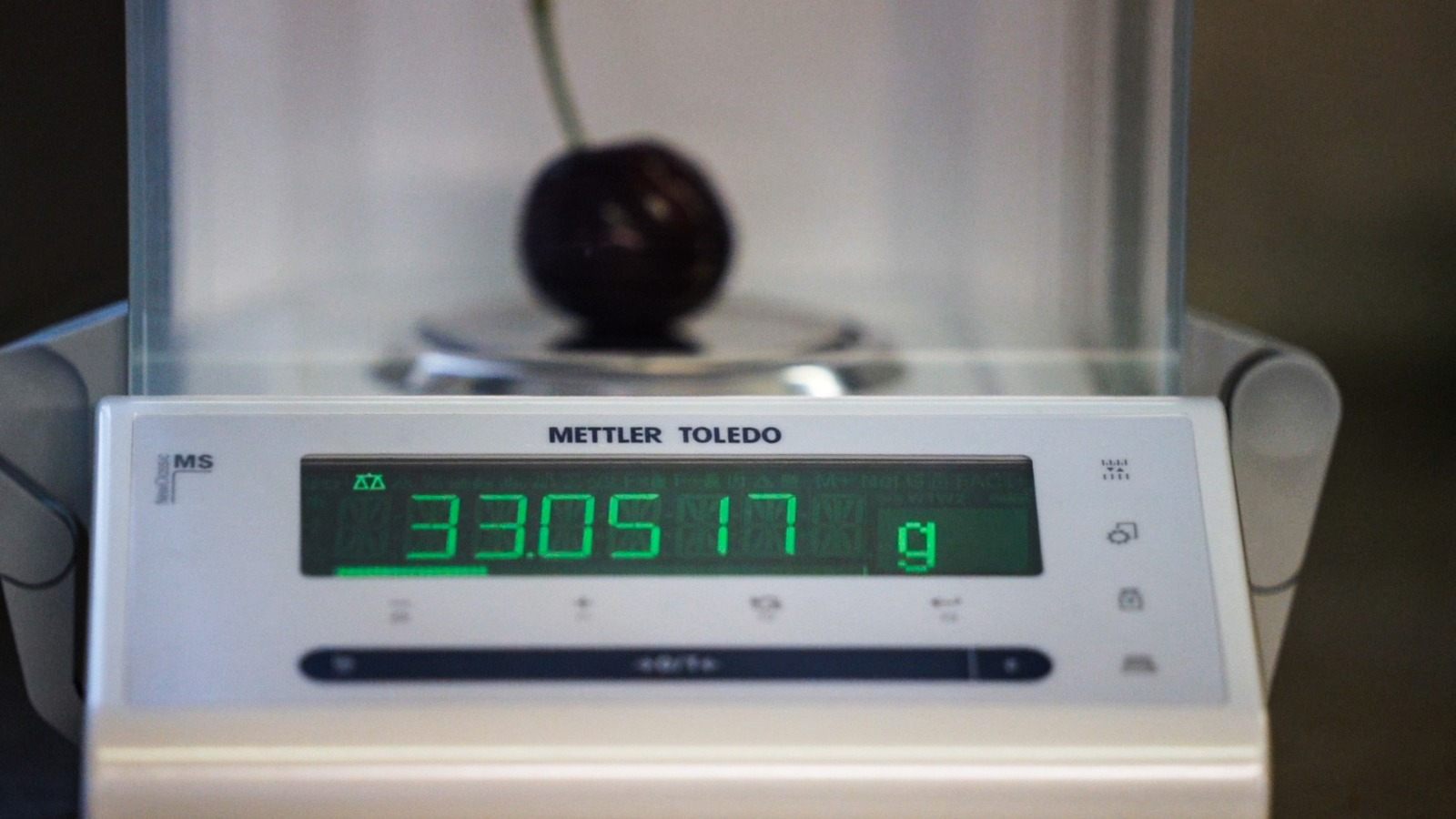 Thus, on the day of the mega-cherry harvest, Alberto and Giuseppe were accompanied by two witnesses, an agronomist and a public official, as required by Guinness World Records. While filming, they detached the fruits and weighed them with a high-precision balance supplied by INRiM, the Italian National Institute for Metrological Research. The Rosso brothers wanted no ambiguity in the results. "Guinness requires that the instruments used for weighing indicate at least two digits after the decimal point, but the balance of the INRiM gives four," explains Alberto. "It is a truly irrefutable measurement."
Though their farm is only 15 acres, the Rosso brothers grow more than 70 types of cherries. Consumers today tend to buy the larger, sweeter fruits, and the winning Carmen variety has both of these characteristics. But to achieve record size, nothing can be left to chance. "Pruning is very important," explains Alberto, who notes that the trees are pruned twice a year. "The main purpose is not to overload the plant with fruits: if there are too many, it may be that they all ripen. But certainly we would have smaller dimensions and, in many cases, less sugar in them, because the plant would not be able to feed everyone in the same way."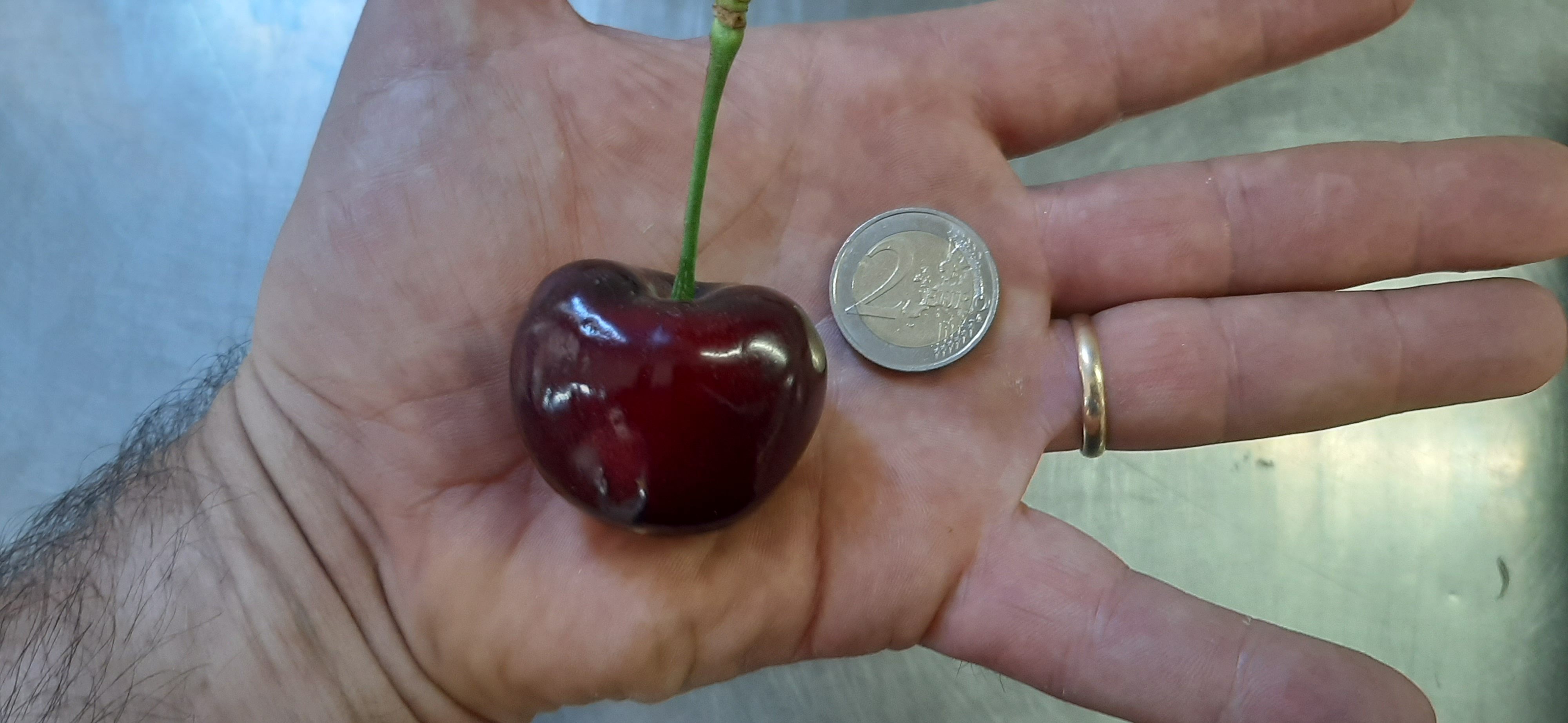 Also, one may think that large cherries must grow on very large trees. It's actually the opposite: many new cherry tree types are only about 13 feet (or four meters) high, yet they are the ones that produce the largest fruits.
For Alberto, cultivating cherries is both his business and his lifelong passion, making his recent award a joyful achievement. "I had my honeymoon in Australia, and I also wanted to visit some local farms there," he gushes. "I did the same in South Africa, and I follow the wonderful research works published in U.S. academic journals." But no matter where he goes, he notes, "It is always nice to talk to people from all over the world who share your same passion."
Gastro Obscura covers the world's most wondrous food and drink.
Sign up for our email, delivered twice a week.