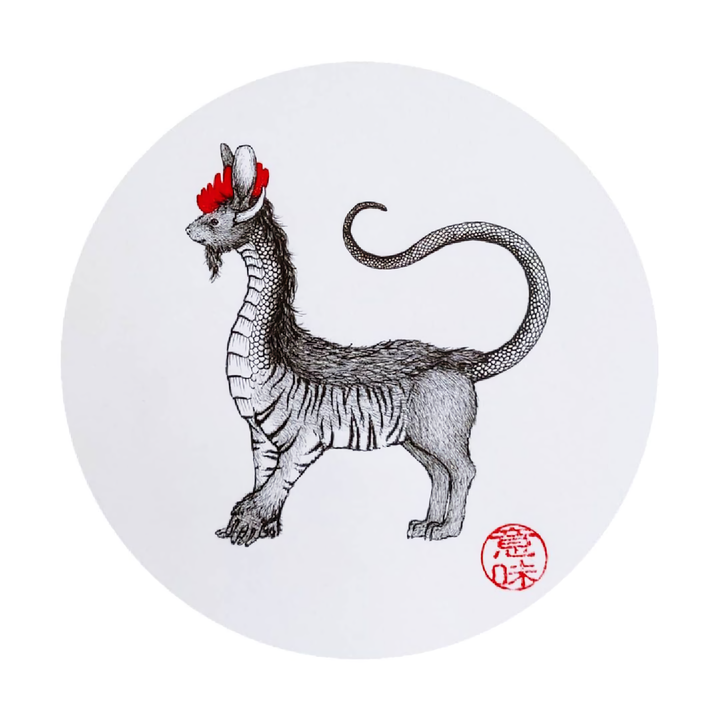 An Artist's Journey Through a Thousand Mythical Creatures
Dive into Iman Joy El Shami-Mader's collection of disembodied limbs, chimerical monstrosities, and unicorn cats.
Iman Joy El Shami-Mader is very animated when she talks about disembodied limbs. An illustrator who lives in Merano, a small town in the Italian Alps, El Shami-Mader was conducting research for the drawings of mythological creatures that she posts on Instagram and Twitter, when she kept encountering stories, from around the world, of fantastical body parts that have become creatures of their own. There is a creepy French leg, with an eye in its kneecap, that eats unsuspecting victims at night. Or a child's hand that drops from trees in Japan. There's another hand, a hairy one from a dead man, that lives under the beds of children in South America. As El Shami-Mader posted more and more illustrations over the years, fans were inspired to send suggestions, including for more autonomous body parts. "I just remember it was like a two-to-three-month period when all of a sudden I kept finding the disembodied limb stories and was like, 'Huh, interesting,'" she says. "It's like when you learn a new word that you were sure you never heard before, and then shortly after you know what it means, it pops up everywhere, if that makes sense?" (It does. In fact, it has a name: the Baader-Meinhof phenomenon or frequency illusion.)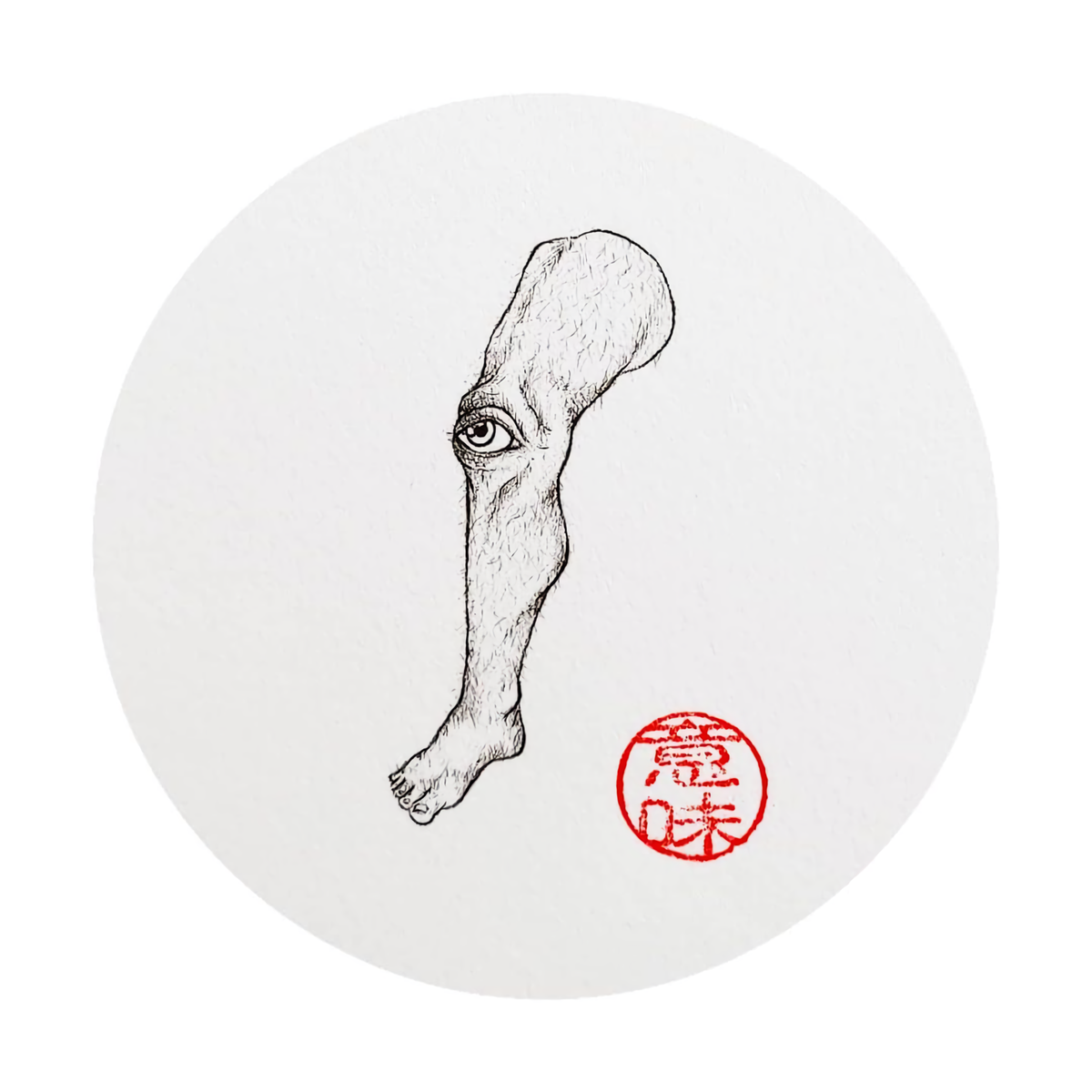 When Atlas Obscura first interviewed El Shami-Mader in 2018, it was her mission to draw all the world's mythical beasts—from legendary spirits and ancient mythological creatures to fictional ones and more recently reported cryptids. At the time, her count was about 100. She has been working on the project ever since, and recently broke 1,000 total "beasties," as she likes to call them. They span more than 150 countries, and sometimes a galaxy far, far away (Grogu and Salacious B. Crumb from the Star Wars universe have made appearances). The artist continues to search for more, especially from countries such as Papua New Guinea and Guinea-Bissau.
She also continues to improve her craft by redrawing some of the beasts, as a practice. "Every year, I do the very first creature, the Amphisbaena; it's this two-headed dragon. I redraw that every year, and just from the first one to the last one, like every year I feel the change is really dramatic," she says. But sometimes, El Shami-Mader revisits a creature just for the joy of it, such as the kotobuki, seen at top, which is made up of all 12 signs in the Japanese Zodiac. "It was just such a fun one that I wanted to redraw it, and also just show it again, as it is such a cool creature to know!" But she has not yet redone her favorite, the tearful Squonk from the forests of Pennsylvania. "Not because I think my current old Squonk is so good, but because I don't think I could draw it so much better yet," she says. "Or maybe I just love it too much."

Atlas Obscura spoke with El Shami-Mader about her new favorite beasties, the similarities among creatures around the world, and what about her work disturbs her.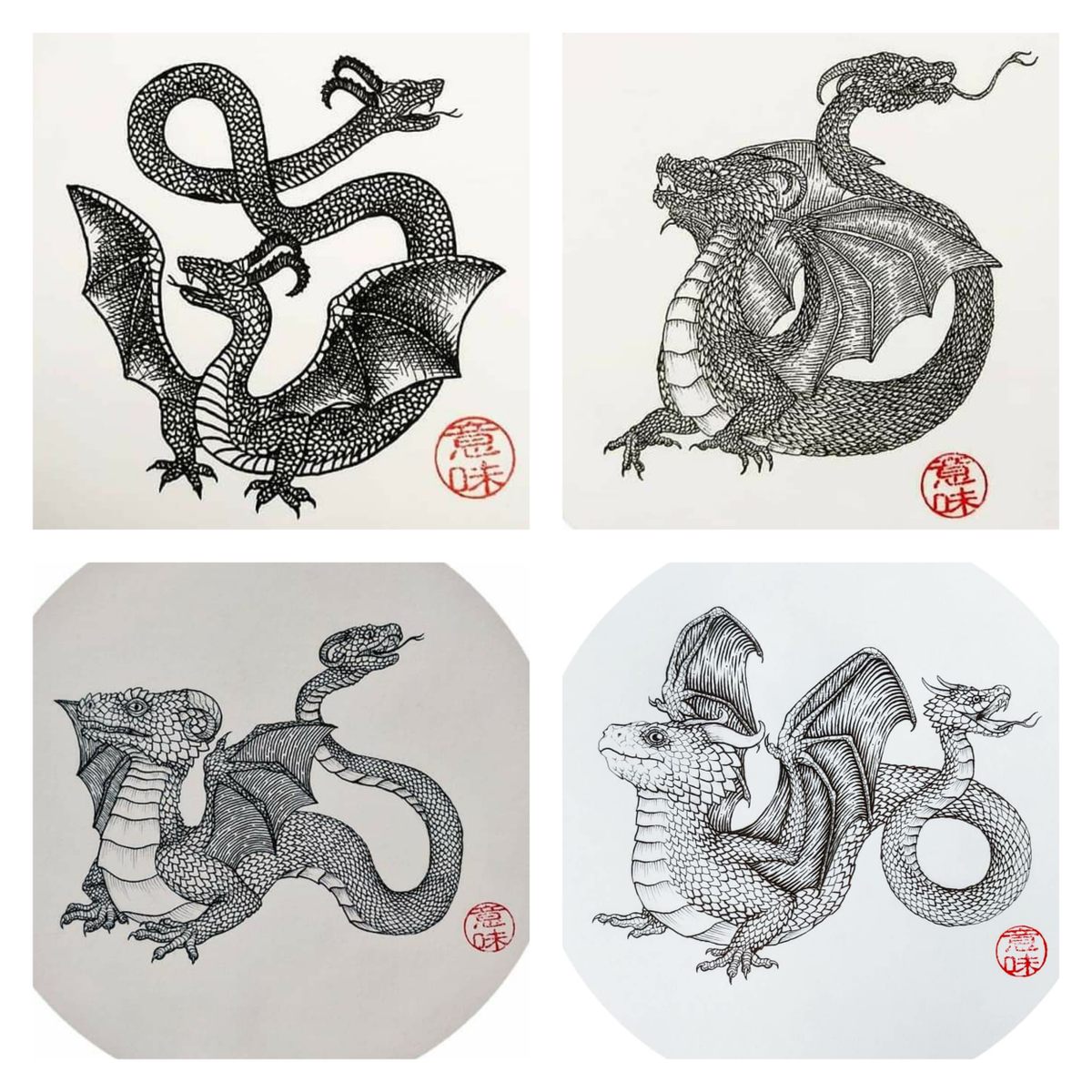 Has it been difficult to find inspiration for new creatures since you've drawn so many already?
It's actually a neverending well. I think if I drew one beast a day for the rest of my life, there would still be thousands out there for me to find. So it hasn't really been hard to find the beasts to draw. It's been more of a challenge to find something to switch it up and to keep finding more obscure ones from more diverse countries, which is something I'm always trying to do. That's been more challenging, in terms of finding access, or finding sources from places outside of continental Europe, the United States, and Japan.
Do you see many similarities in the creatures across cultures, across the globe?
Very many. There are dragons across the board everywhere; those are just part of the global mythology. And then, of course, there's the ones that keep children from bodies of water, because there's a monster in there and it will drown you if you come too close.
Interestingly enough, last year, that's when I found the stories of disembodied limbs. There's one in Brazil where it's called "the hairy leg" and it's this urban legend that started when a man came home to his wife in bed and there was a hairy leg beneath it. There is one, in Japanese culture, where there's this giant foot that just bursts through the roof of some very wealthy guy's house. It's filthy and you hear it screaming, "Wash my foot!" And all of the servants scramble to wash this giant foot. There are hands that grab the wheel when you're driving, and one big hand that comes from the sky in a tunnel in Edinburgh and tries to pull you into darkness.
They're easy to draw, because I still only do these on my lunch break. I have two jobs [as a translator and a goldsmith] and I'm a full time student again, so I'm always happy when I find a beast that's like, "Oh, it's just a hand! Cool! I can do this in like 10 minutes, and have 20 more to eat my sandwich."
You previously said the Squonk was your favorite creature. Are there any new favorites?

That's really like picking your favorite star in the sky, because they're all so special and weird. Every time you think you found the weirdest one, you just find an even weirder one. I'm still very much in love with the Squonk, but I found so many other fun ones. Just recently I did the bonnacon, which is a bull that has burning feces to get out of situations that it doesn't want to be in. That's a fun one. And one of my favorites is the Spanish Caga Tio. Oh my god, it's a log that they dress up in like a little Santa Claus. I just love it. Then there's another Spanish one called gatipedro that is a unicorn cat. It comes at night, and from the tip of its horn, it leaks water. It goes over childrens' beds and wets them. So the kids didn't wet the beds, it was this unicorn cat that did it.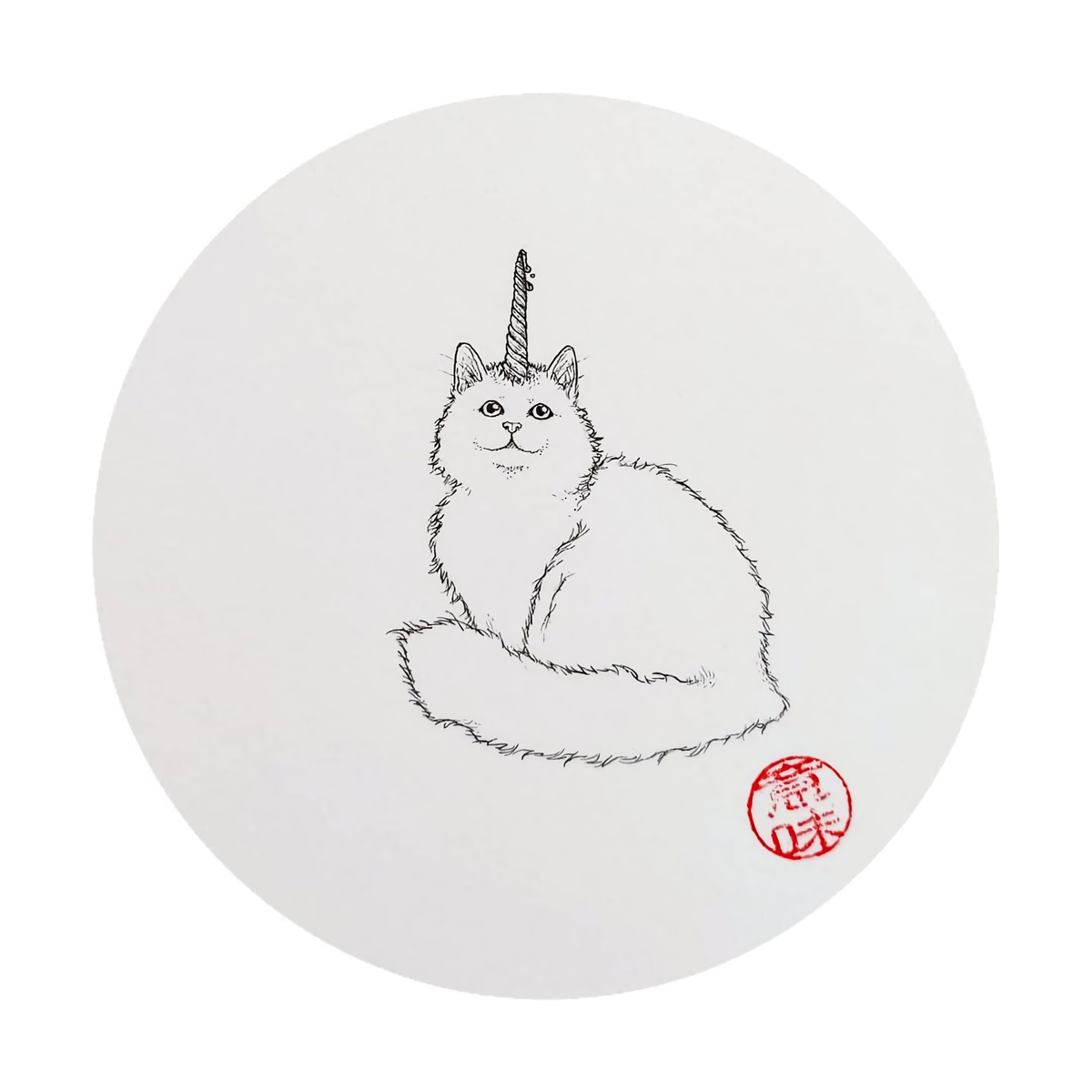 Which creature did you find the scariest?
I always find the ones that are least-described the scariest because it's just this formless evil that can overcome you. And that's also very hard to draw, obviously. There are so many of those.
Look-wise, I think one of the scariest is in Southeast Asia. There's this creature called a krasue or penanggalan, depending on where you are. It's this floating head of a beautiful woman that turns into a vampire and drags all its intestines behind it. It's really gruesome; I would not be happy to meet that late at night.
Anything human-related, really. These creatures come from someone, or something that happened to someone, so I'm more concerned with the actual crime that the beast is being summoned for.

What really concerns me is with the women. You see a lot where women get raped, and then pregnant, by priests or their father-in-laws, and then they turn into monsters because of that. They haunt or their babies die, and then they become these demons. There's a lot of misogyny going on, honestly. Which I found very disturbing. It's like the Medusa story all over; she gets raped on the altar, but then she gets turned into a monster because she desecrated the altar of the goddess. That is a recurring theme, that a woman gets punished for something being done to her.
Do people report actually seeing the creatures you draw in the real world?
Yes, interestingly enough. For Pakistan for example, I would have loved to do more creatures from there. I found a Reddit thread or a Quora forum, and there was this snake with a head on both ends, but only its name, [Do-Moi Snake], and that it only appears sometimes. When I posted that, people reached out and said, "Yeah, actually this is not a mythical creature, it exists. I've seen this in my backyard many times." And others chimed in, saying, "Oh, my aunt told me too that she saw it."

In America, there are a lot of these beasts also. There's a pair of dogs that are mixed with goat features, and I had one guy reach out to say, "Yeah, my uncle saw one once. He got home drunk, and they were following him." It's very cool when people tell first- or second-hand accounts of not-very-far-away occurrences of meeting these creatures.
This interview has been edited for clarity and length.