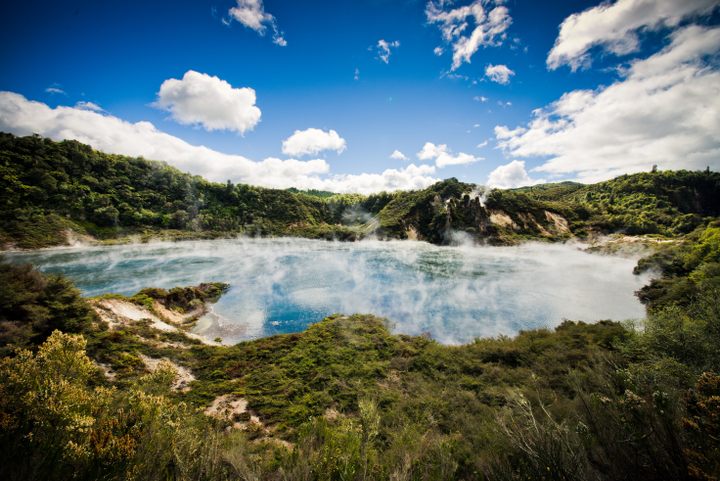 New Zealand, Off the Beaten Path
Atlas Obscura's Senior Trips Program Manager, Becca Glatz, speaks about our amazing trip "Natural Wonders of New Zealand's North Island" and the country in general.
When you think of New Zealand, you might think of Lord of the Rings scenery, a landscape full of monstrous green mountains. But there's much more to the country, which is one of the reasons we host trips focusing on the North Island, or Te Ika-a-Māui, where the landscape is more varied, and a little more strange.
We spoke to Atlas Obscura's Senior Trips Program Manager, Becca Glatz, to learn more about our amazing trip "Natural Wonders of New Zealand's North Island" and the country of New Zealand in general. Spots are still available for our 2022 departure, which you can book here.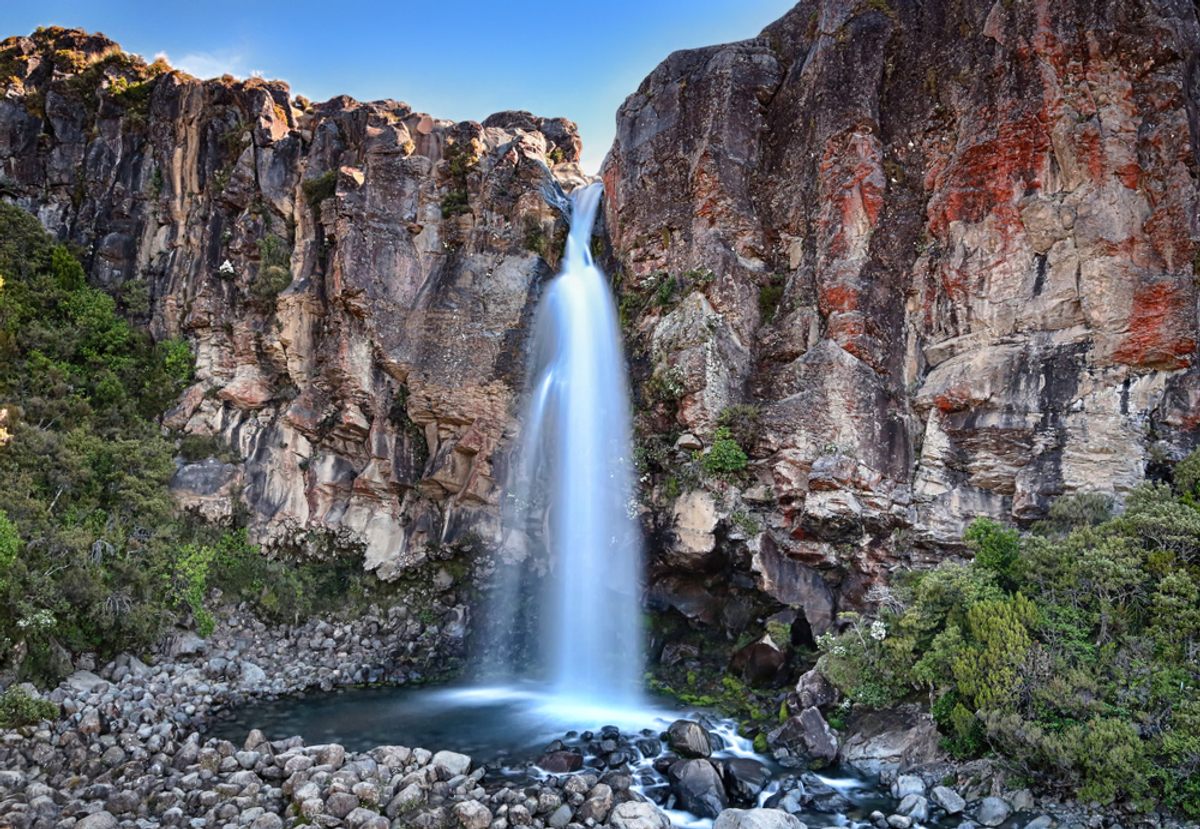 Can you start by telling me when you first visited New Zealand and what that trip was like for you?
After graduating college, a friend and I decided we were going to rent a car and drive around the South Island, or Te Waipounamu. It was just so stunningly gorgeous there that we stopped every five minutes to get out and take pictures. It's a small place, but all the roads are narrow and windy—everything takes a while to get to, but you don't want to shorten the journey. The first day we saw a sign that said "Moeraki boulders," so we pulled off and got to this beach with these huge four-foot diameter boulders, just sitting on the beach. There's so much to see in New Zealand—it feels small and quaint and yet extremely stunning at the same time.
It sounds incredible. Can you talk a little bit about the difference between the North Island and the South Island?
The North Island, or Te Ika-a-Māui, is a bit flatter, and more of the population lives up there. Auckland's up there. It's known for its beaches—everybody has a sailboat. And then the South Island, or Te Waipounamu, is much more rugged. It's much more mountainous. Because the mountains are bigger and the coastline is more rugged, it's a little bit more difficult to get around.
What do you think differentiates this trip from other New Zealand trips?
Most group programs going to New Zealand are going to be centered on the South Island. So for one, circling around the North Island, you're in the minority of itineraries. Our trip is all about the natural wonders of the North Island—you get to see all the geothermal features; we spend some time at Tongariro park, which is like a moonscape; and one of the big highlights is seeing the bioluminescent glow worm caves. It's not necessarily the big fjords and the eye-popping scenery; you're going to see some of the smaller things which maybe don't look as stunning but are these amazing features you'd never expect to find.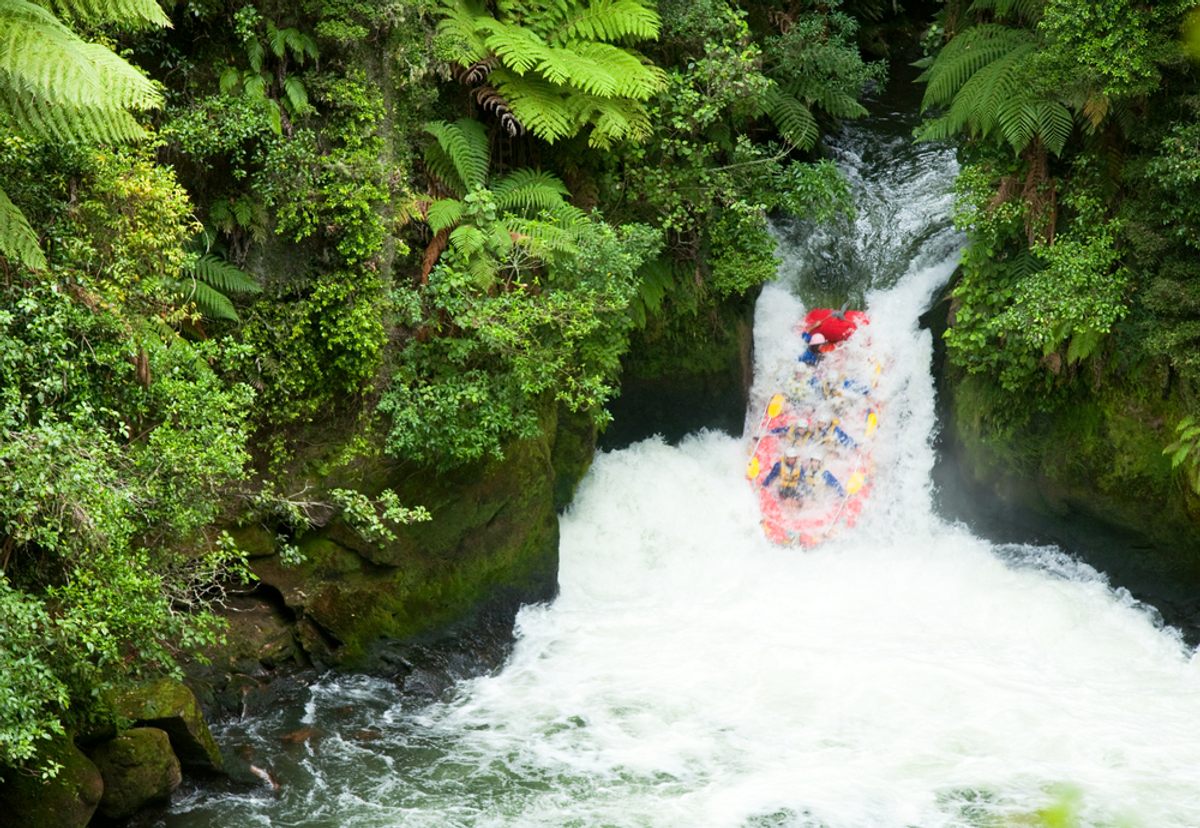 It sounds like you're interacting with the landscape, rather than just standing and looking at it.
It is. And it's a pretty active trip. There are quite a few hikes to waterfalls. You get suited up in wetsuits and go white water rafting and caving. It's all about being outside and in nature.
I know that a lot of people go to New Zealand for the nature, but I'm curious what other reasons you think people should be interested in this trip.
This trip spends a couple of nights up at Papamoa beach, and there's a very large Māori community that lives in that area and owns a lot of the businesses. So you're able to get a sense of why nature is so important to the people there and learn more about the Māori culture. We meet a lot of conservation-oriented people. And then it's just appreciating some of the small towns and their everyday life.
When you're designing an Atlas Obscura trip, what are your goals?
Our audience is curious and adventurous. They want to get off the beaten path, and they want something authentic. And they want to learn stories from the people they are happening to. So we always want to connect to local people, to make the stories more personal. We want to find those places that are really intriguing, that people don't know about, and bring those stories to life. We certainly want to see the highlights of a destination, but maybe see them in a slightly different way.
Atlas Obscura Trips provide the most unusual trips to the world's most remarkable places. Our trips spark your curiosity by visiting incredible places that others overlook and delighting in unusual, local treasures. Our small-group trips bring together the most open-minded and curious travelers together to explore, from Bhutan's mountaintop temples to the ruins of Meroe in Sudan, and into the kitchens of renowned local chefs from Mexico to Italy. Learn more about Atlas Obscura Trips here.