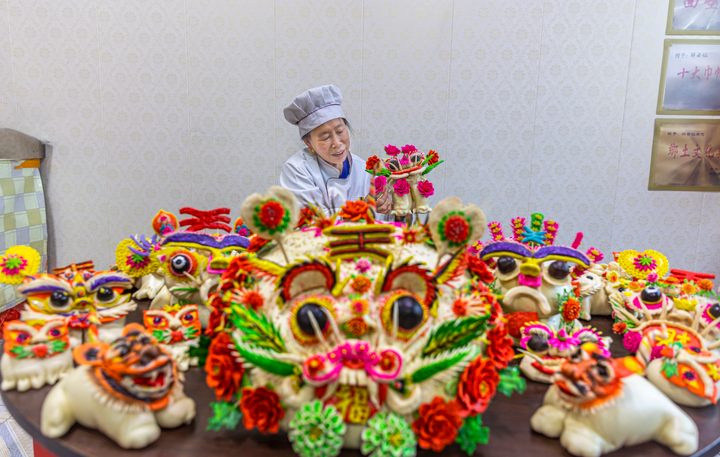 The Magic Behind the Lunar New Year Is Lots of Hard Work
Colorful scenes from behind-the-scenes.
Growing up, many of my most memorable moments of the Lunar New Year weren't just the celebrations themselves, but rather the bustling times spent preparing with loved ones—in particular making and eating copious amounts of food laden with symbolism. For families around the world who celebrate the holiday, which is marked by the second new moon after the winter solstice, it is one of the most important times of the year to be together.
The prepwork for all those festivities is elaborate and starts well in advance. As families make their own preparations, around the world, armies of dedicated craftspeople, cooks, and more work around the clock in the days leading up to the festival to ensure an unforgettable experience. It may be time-consuming, but it is all in service of a celebration of family and hard work and new beginnings.
Atlas Obscura invites you to check out the many preparations for 2022's Year of the Tiger, roaring in on February 1, 2022.