For Sale: Preserved Manure From a Kentucky Derby Winner
Just $200 can get you a resin-encased chunk of horse racing history.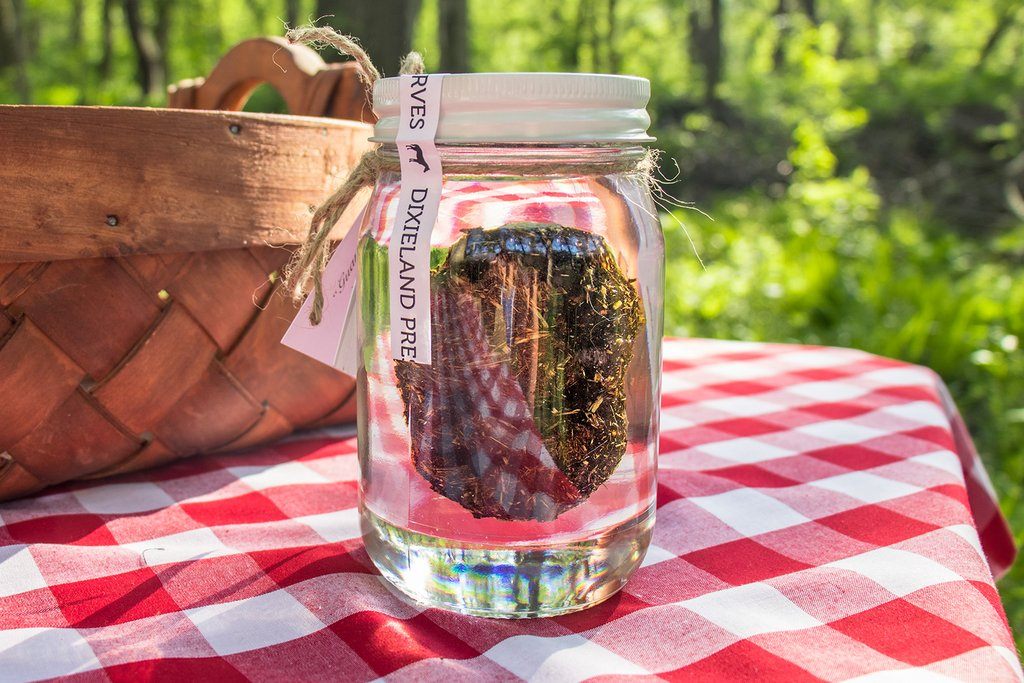 It was a bit of a lark when Kentucky-based artist Coleman Larkin decided to immortalize a little memento from one of the greatest racehorses of the 20th century. Larkin frequently encases found objects in clear resin as part of his practice, and horseshit didn't feel like such a stretch. "It just occurred to me that if I could figure out how to get a horse turd in epoxy resin, people might like it," he says. "And if I could get Kentucky Derby–winning turds in resin, people would really freak out."
But it was easier said than done. Turns out it is hard to perfectly preserve a piece of shit in colorless and rock-hard epoxy resin. Larkin started experimenting with a pellet of his cat's poop. The problem is that when epoxy resin mixes with hardener, the chemical reaction generates an incredible amount of heat that can foam, smoke, or even catch fire. Larkin's first prototype reached 400 degrees, which resulted in a melted cat turd in an obliterated black plastic bowl. "It did not go very well at all," he says.
After that first trial, Larkin asked a local stable if he could take a few buckets of horse manure off of their hands. Somewhat nonplussed, they agreed, under the condition Larkin retrieve and transport the turds himself. So he began trekking back and forth from his house to the stables, watching and waiting. Over the course of several weeks, he refined the surprisingly difficult process of transporting the clumps without damaging their original shapes. First, he tried plopping them in a vat of cat litter. This kept them from clumping together, but the tiny granules of litter stuck to the poop like burrs. He eventually switched to a large container of sawdust, spaced out each item, and then dried them out in a souped-up food dehydrator for 48 hours to prevent mold growth.
Larkin initially imagined a free-standing turd without a container, but he found the casting process far too laborious. "You have to pour the resin in many layers or else it will boil the turd," he says. Apparently, a boiling turd releases bubbles into the resin, which appears to change the color from a healthy green-brown to a pallid gray. "Like a dog turd that's been out in the sun," he says. So he settled on encasing them in resin-filled Mason jars, which he sees as a fittingly Southern receptacle. It took him more than 200 attempts to perfect the process. Larkin refuses to give any more details, saying he needs to keep his formula a secret to stamp out possible copycats.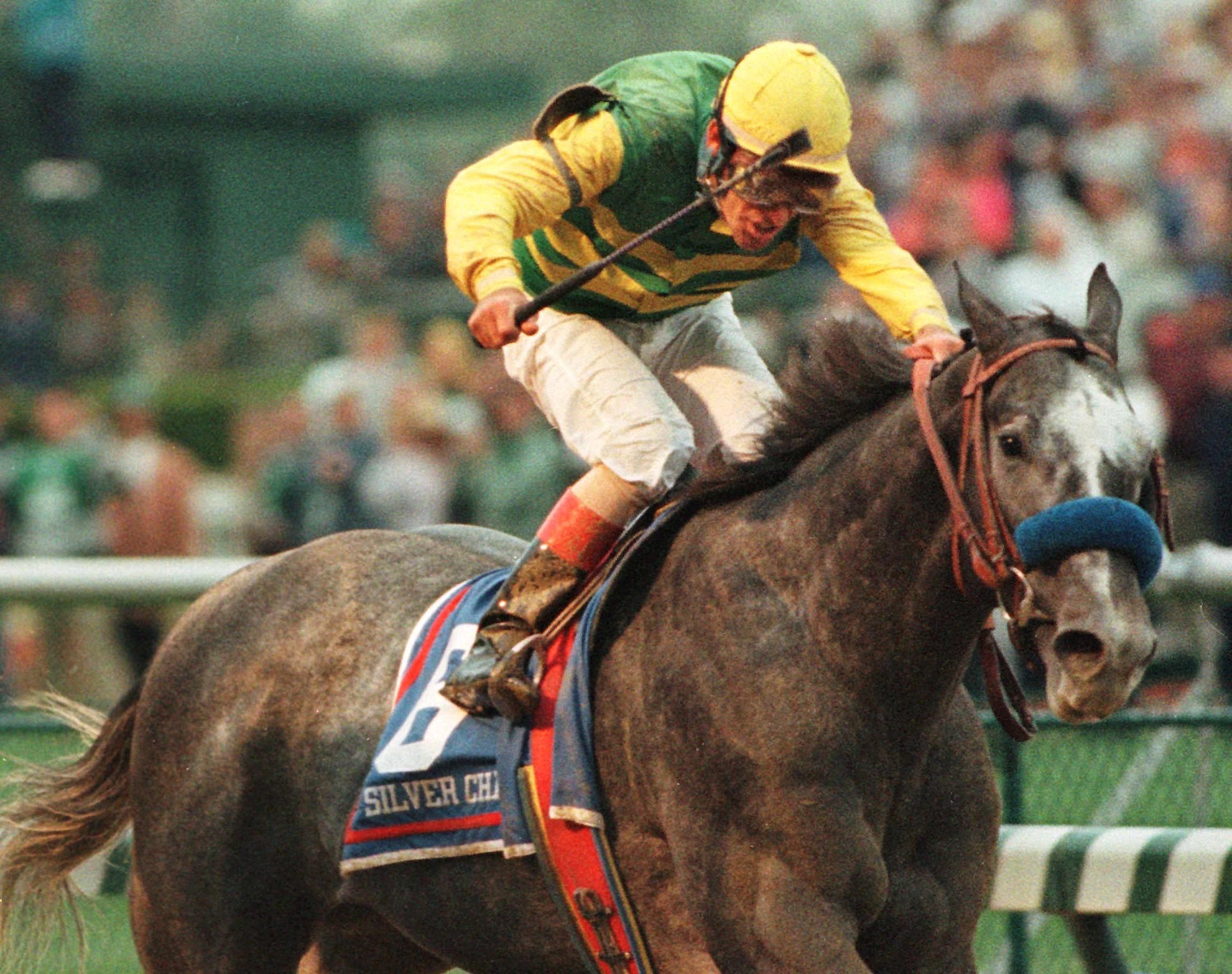 When selecting his ideal subjects, Larkin shot for the moon: He wanted a turd with a Triple Crown. He asked the stables that house American Pharaoh and Justify, the only living winners of racing's most prestigious series, but the owners were "not enthusiastic" about the idea. "Maybe they'll change their mind now that the turds have become popular," Larkin says.
Larkin then approached Old Friends Farm, a retirement facility for thoroughbreds. The farm's owner, former Boston Globe film critic Michael Blowen, happily handed over some offerings from Silver Charm, who had come up just one leg short of a Triple Crown after winning both the Kentucky Derby and the Preakness Stakes in 1997. Blowen's stables also house War Emblem, who won the Derby in 2002, but Blowen warned Larkin that the notoriously temperamental War Emblem would probably "kick his face in." So Larkin opted for the chiller, elderly Silver Charm, who just turned 25. "Normally racehorses don't make it that long because they're often shipped overseas to be bred or killed because their upkeep is so expensive," Larkin says. "So a place like Old Friends gives them a place to live out their last years in dignity."
Now, you, too, can buy a Mason jar cradling one of Silver Charm's perfectly preserved poops for just $200. Larkin calls them Derby Turds. Part of the proceeds goes to Old Friends Farm, where Silver Charm continues to produce around 37 pounds of potential art a day.